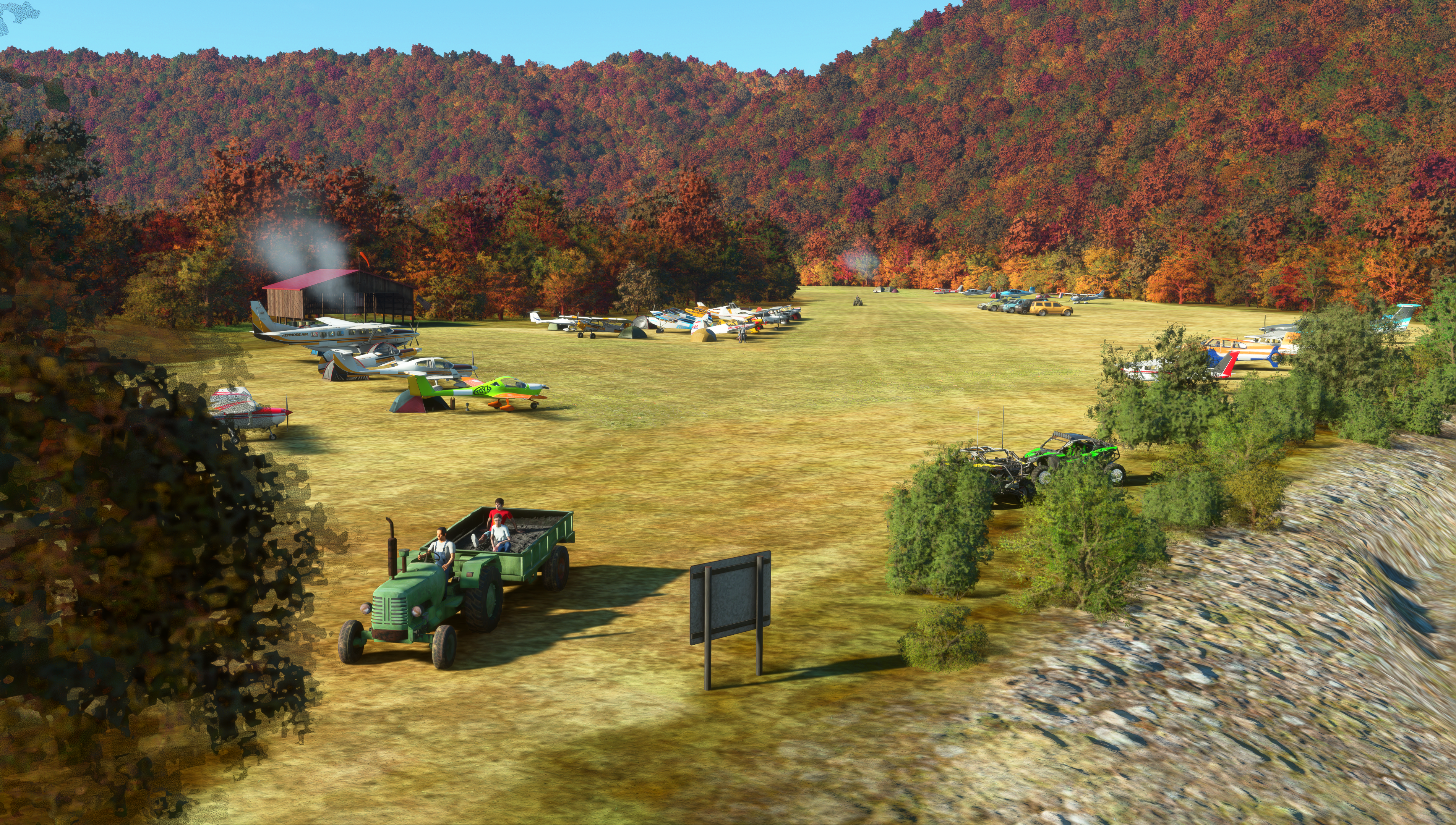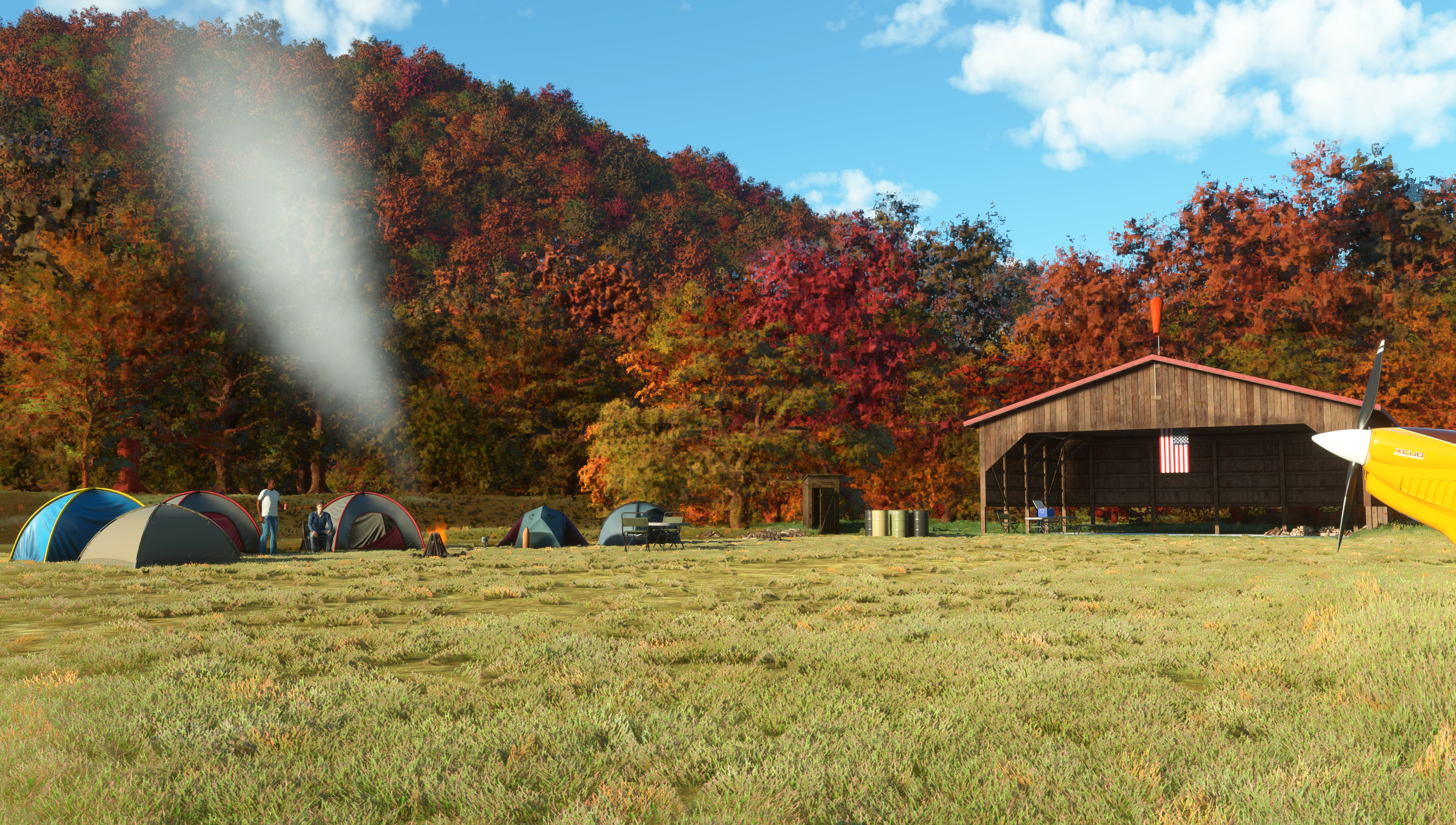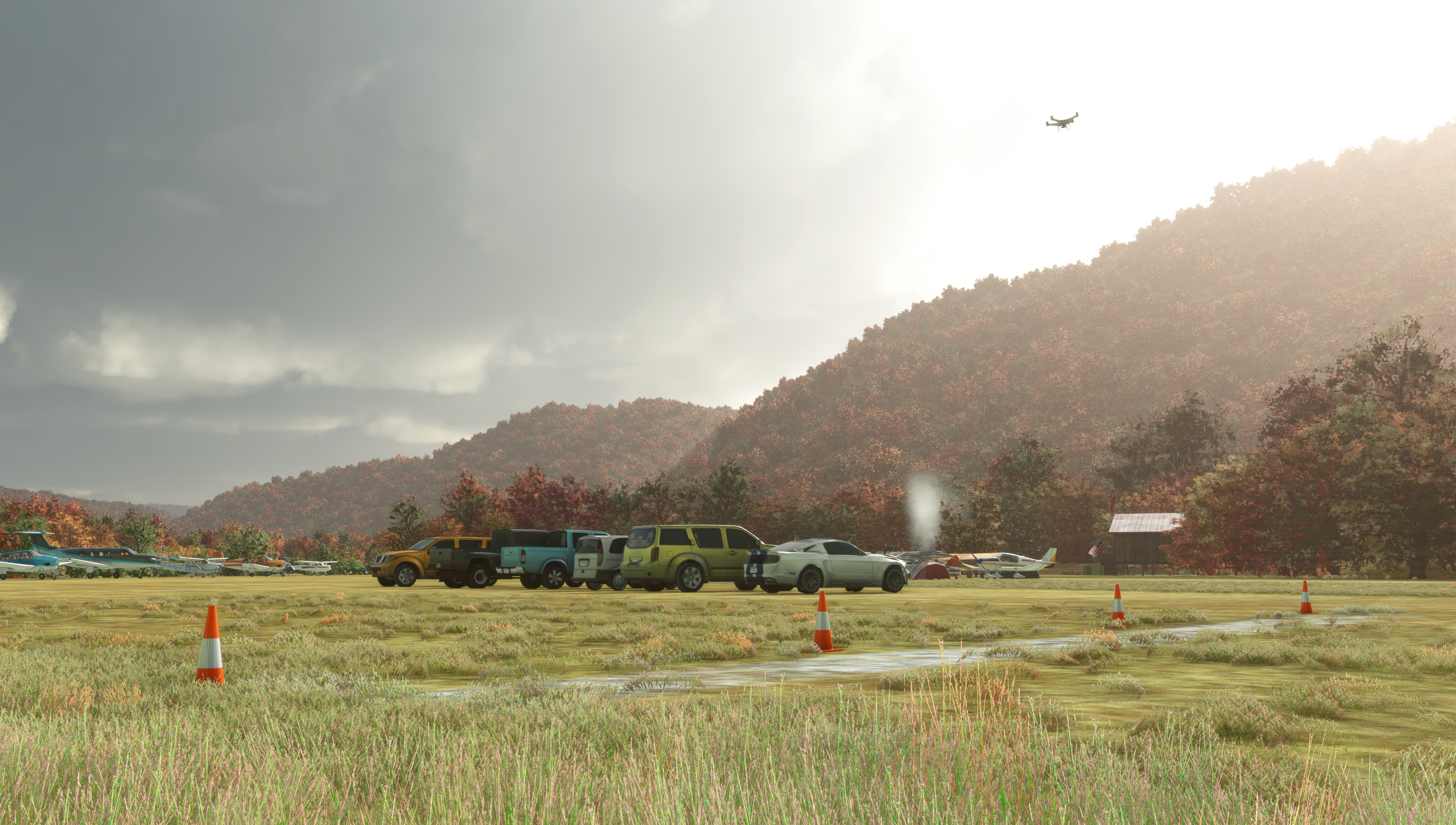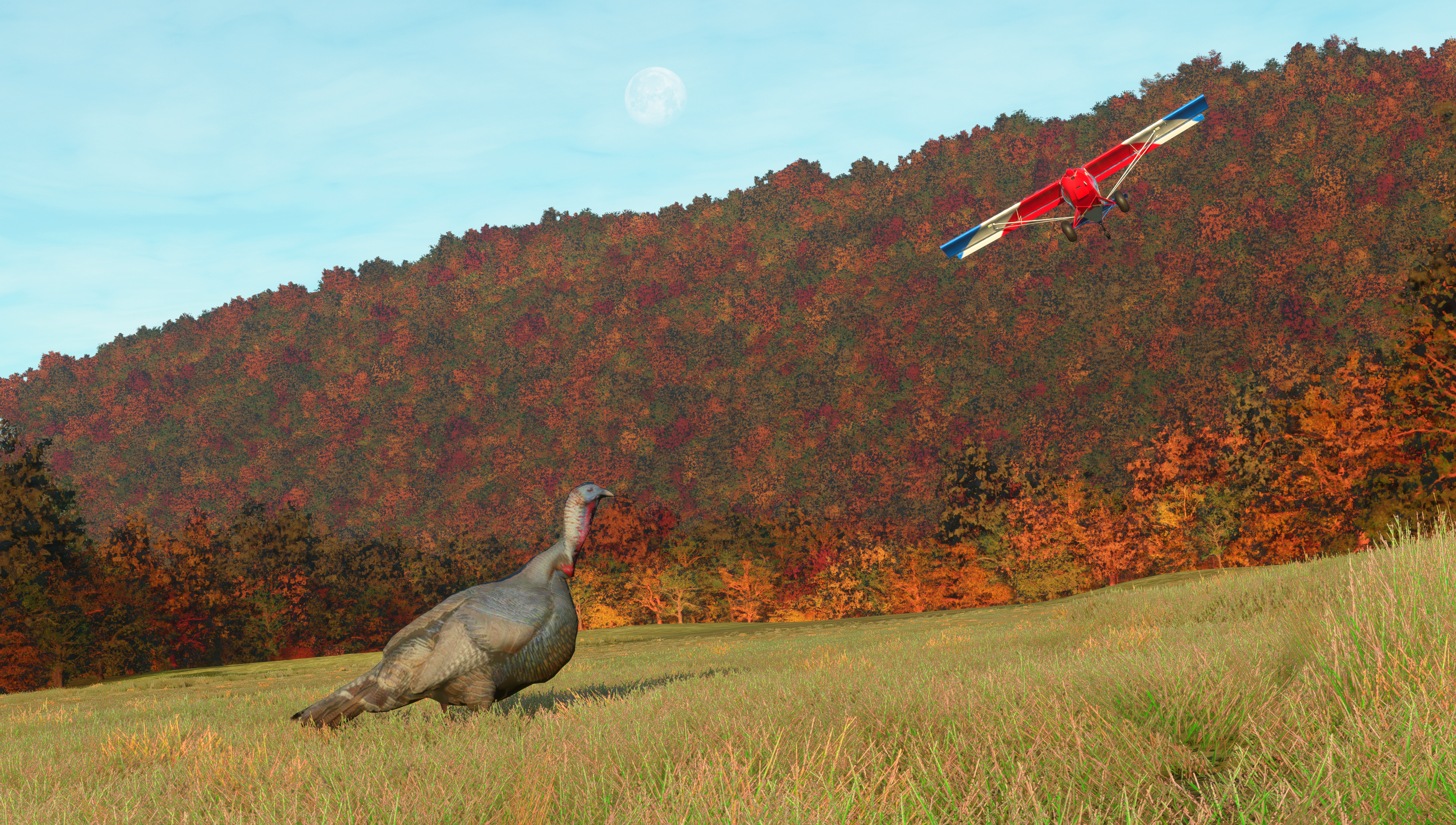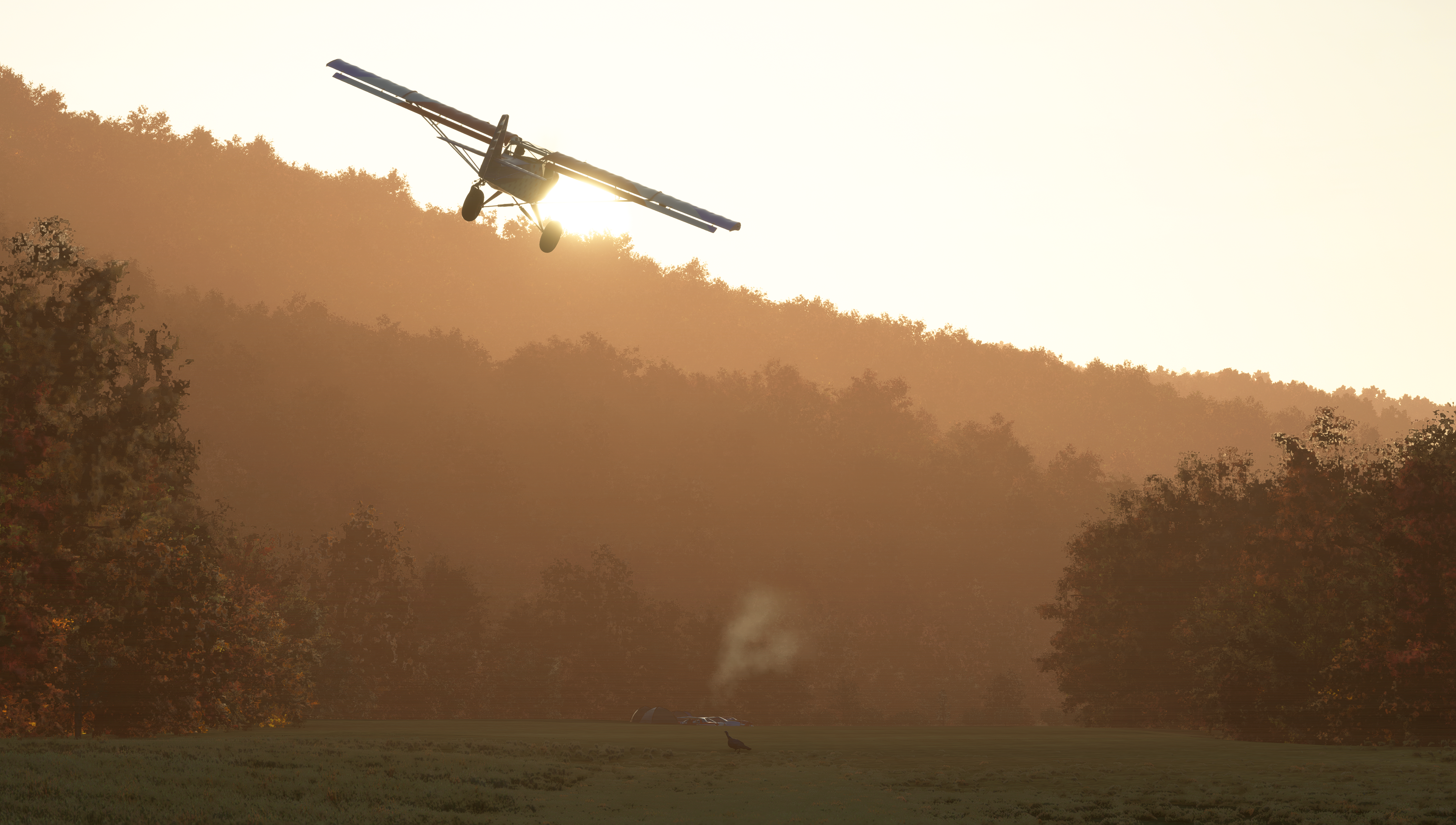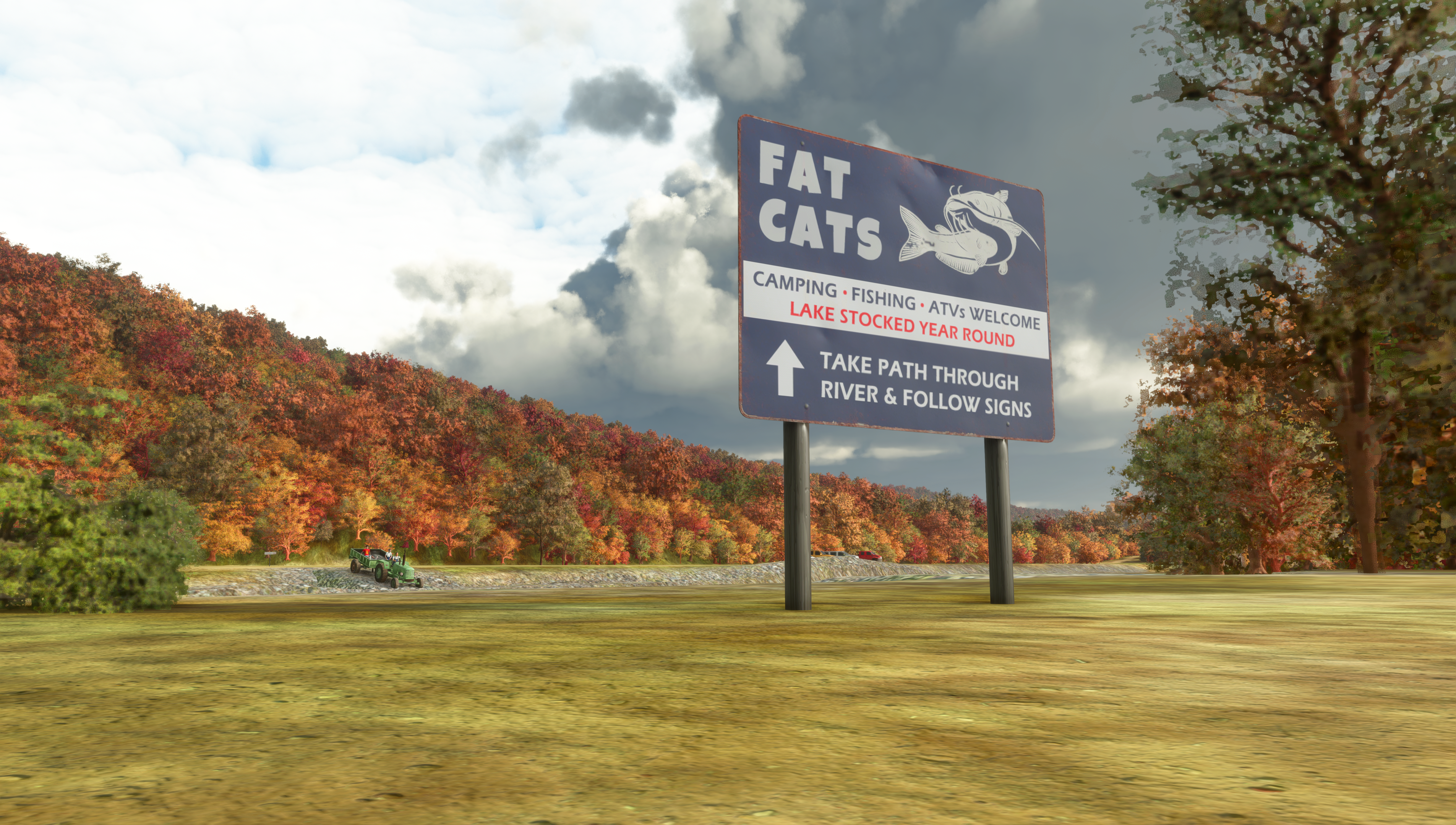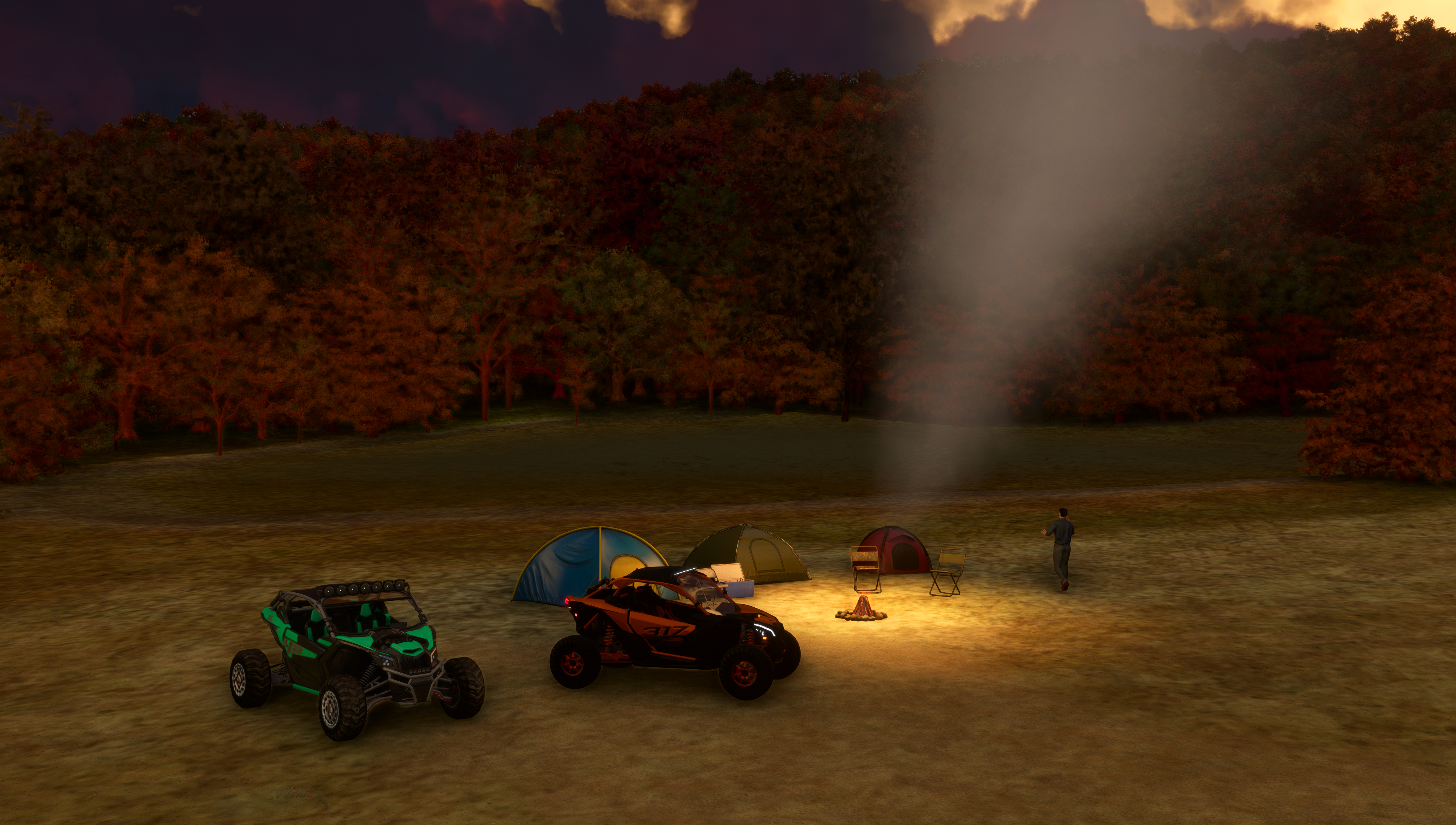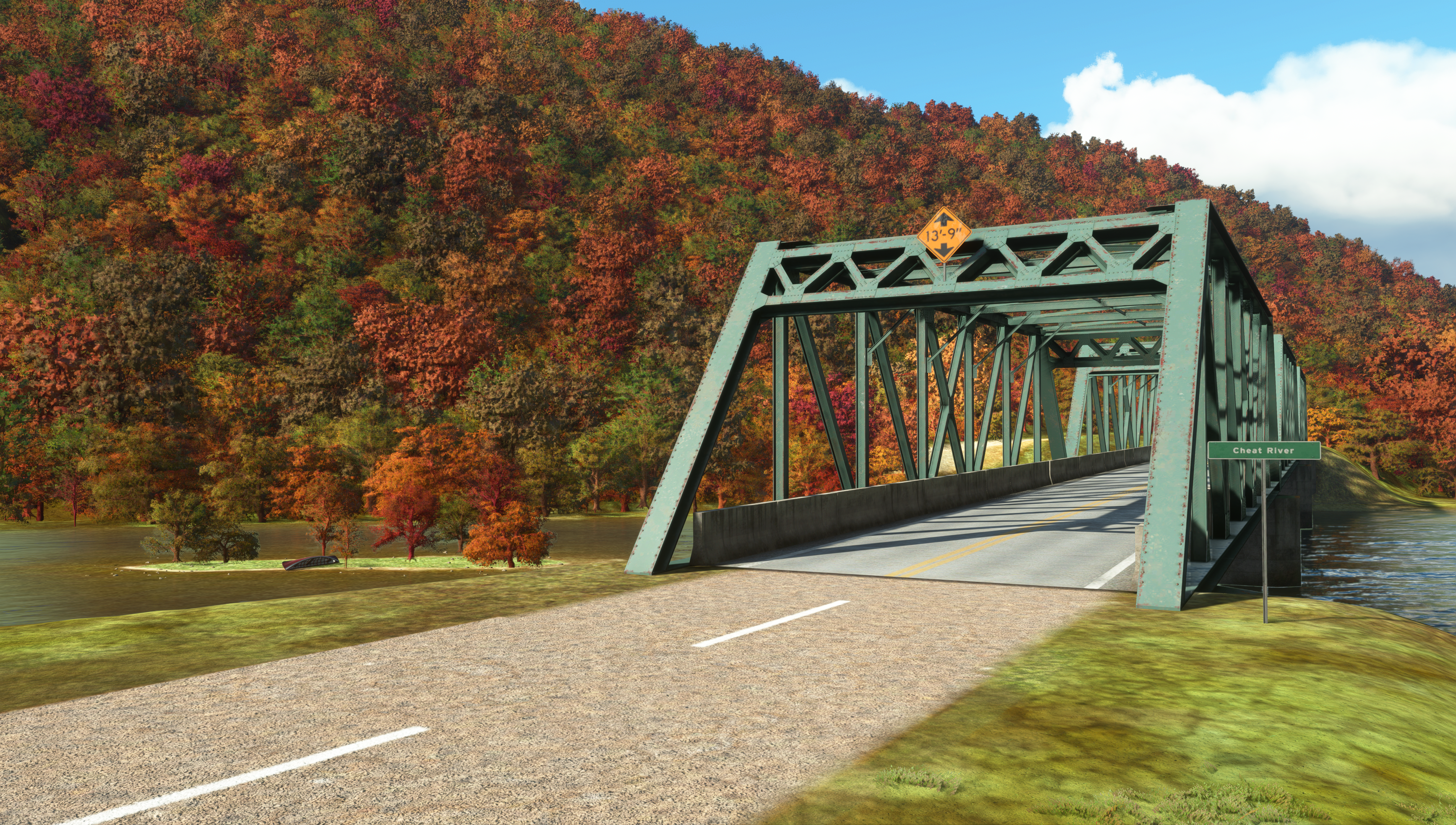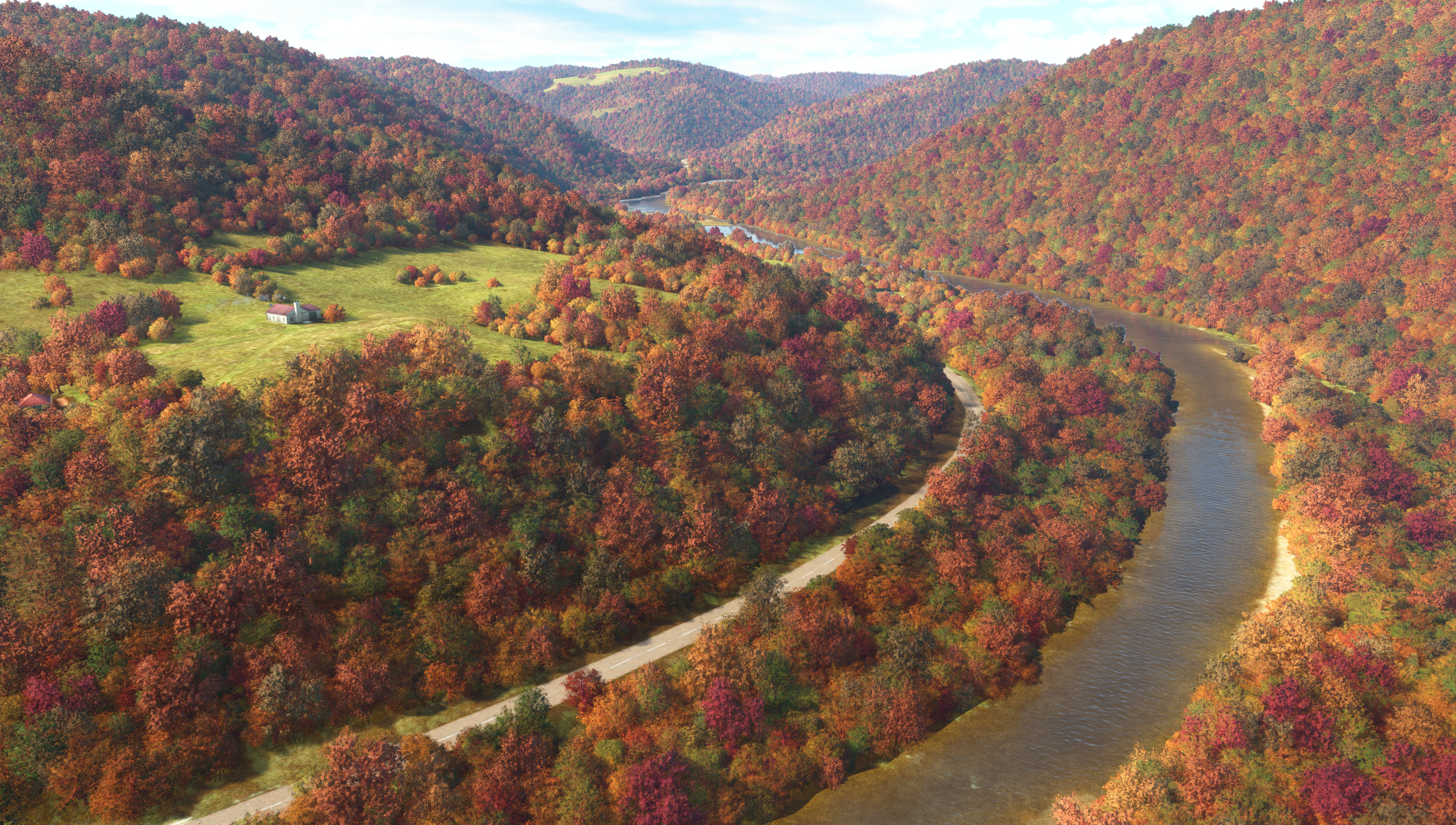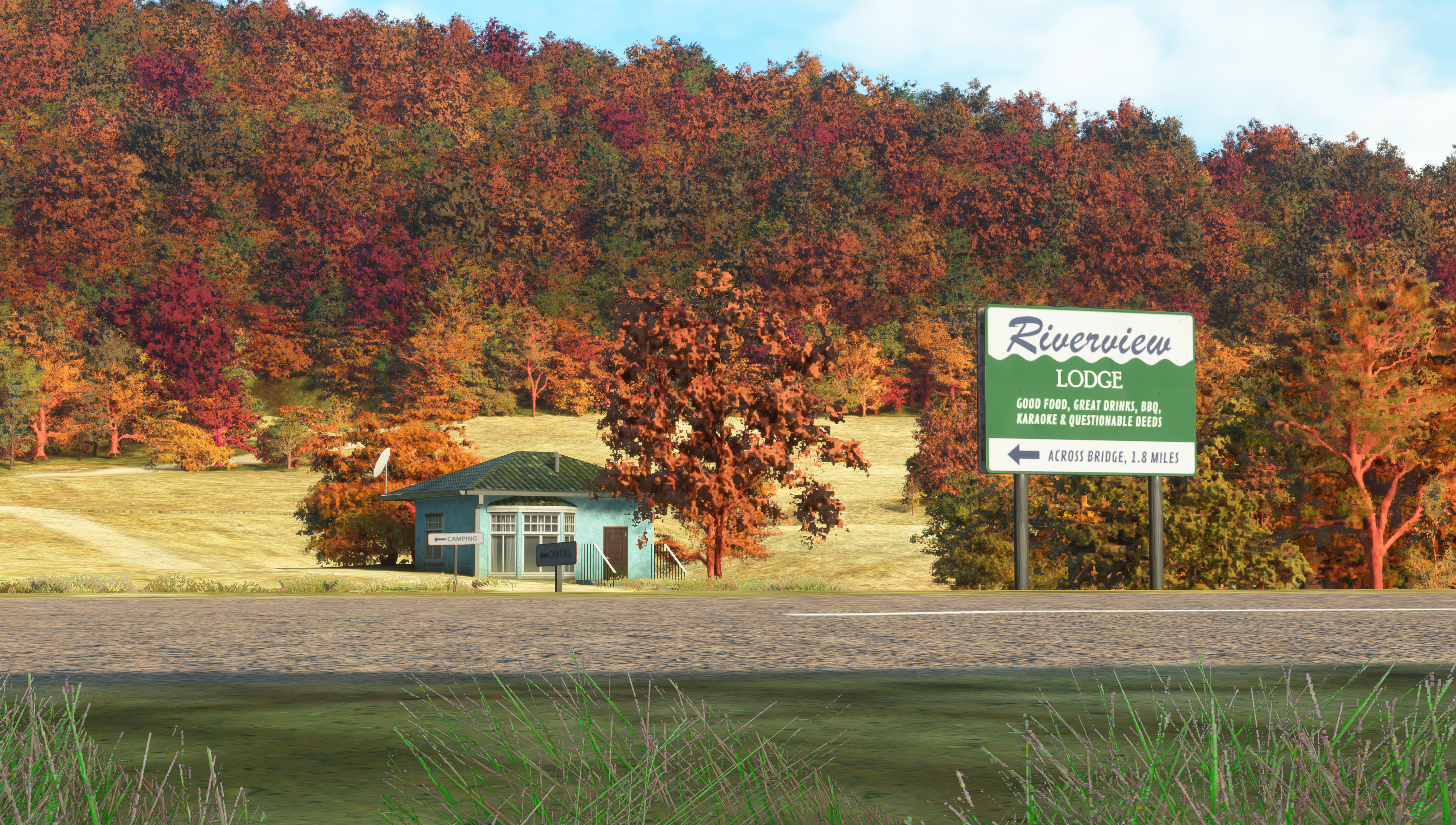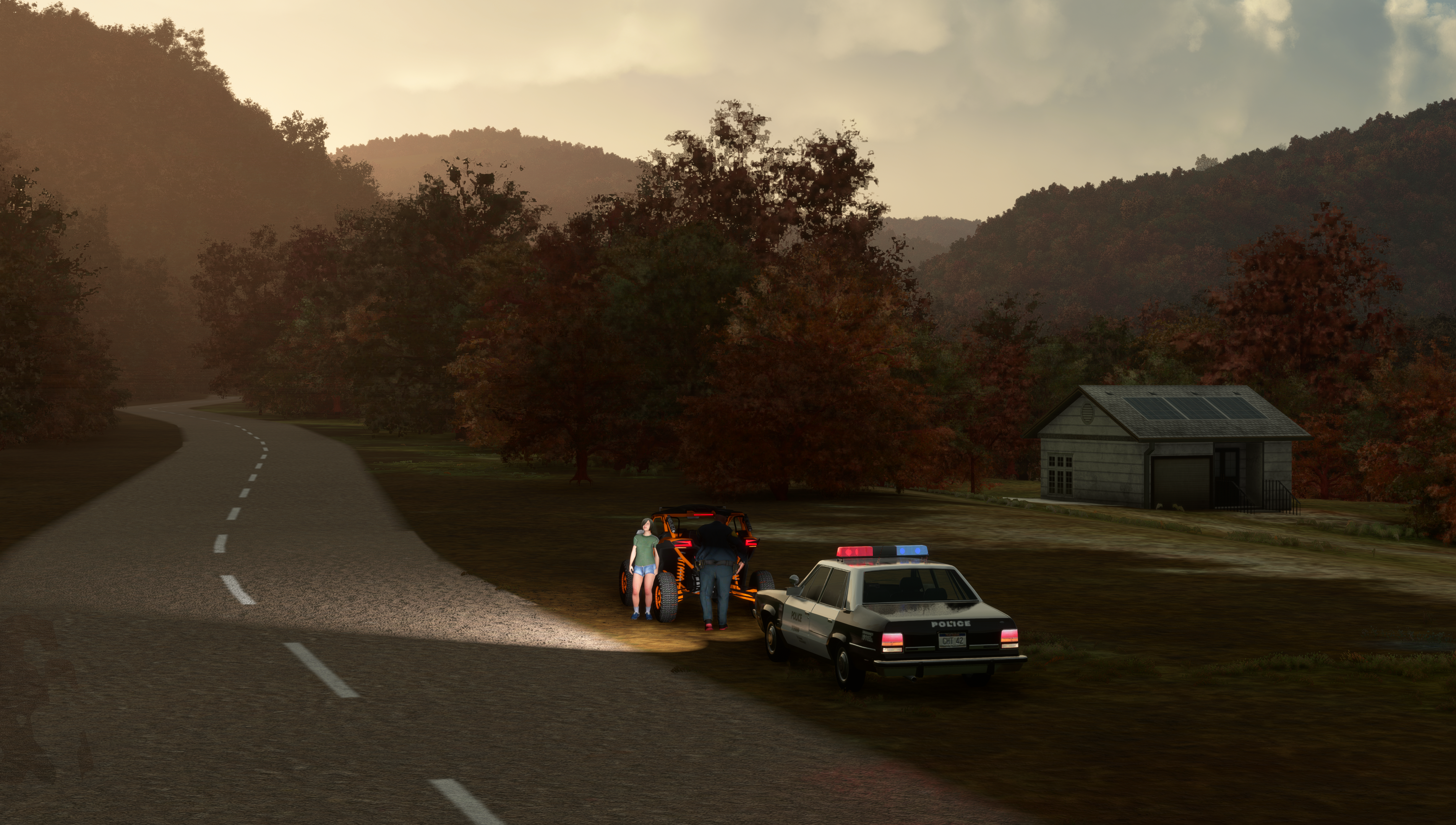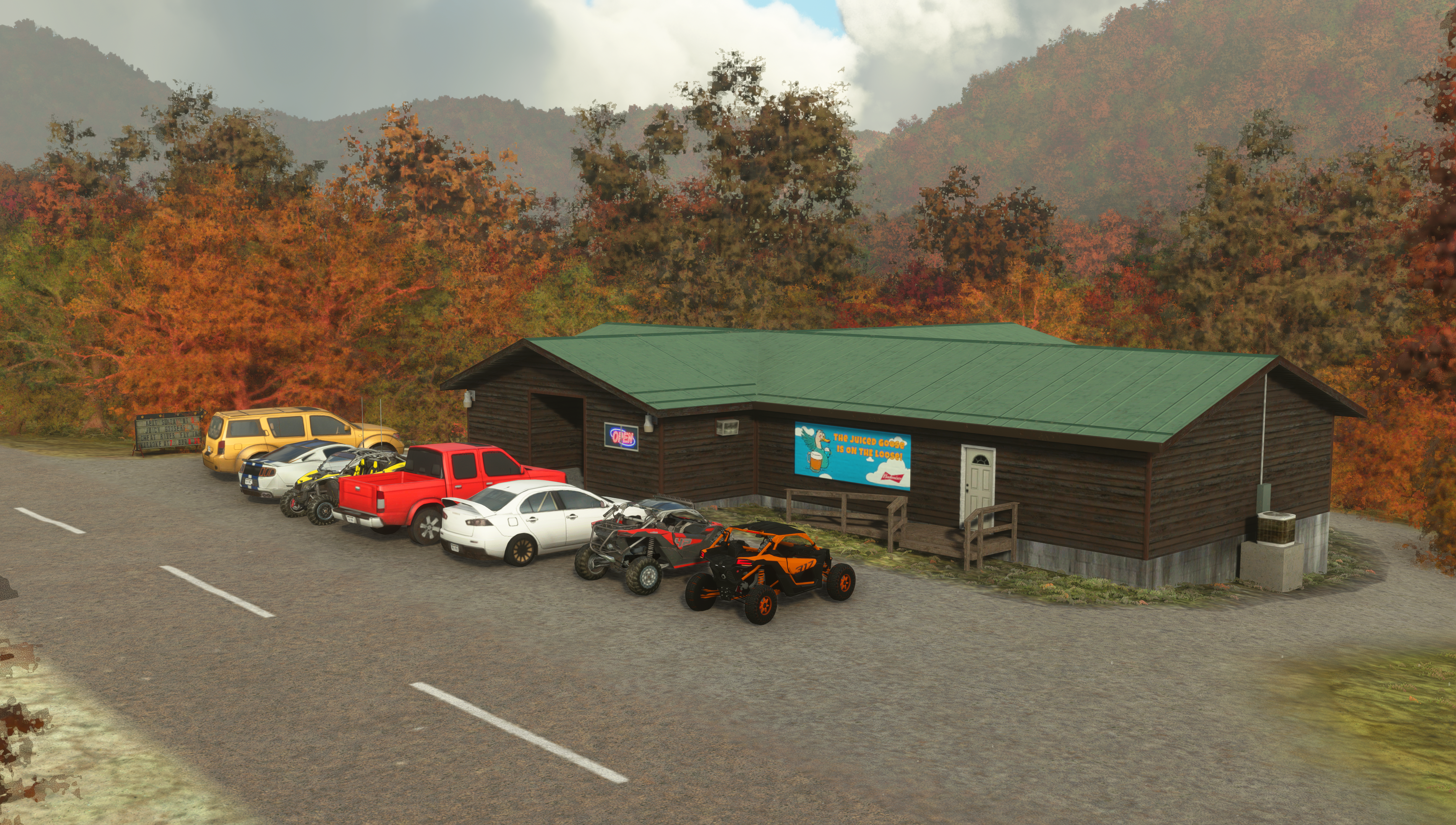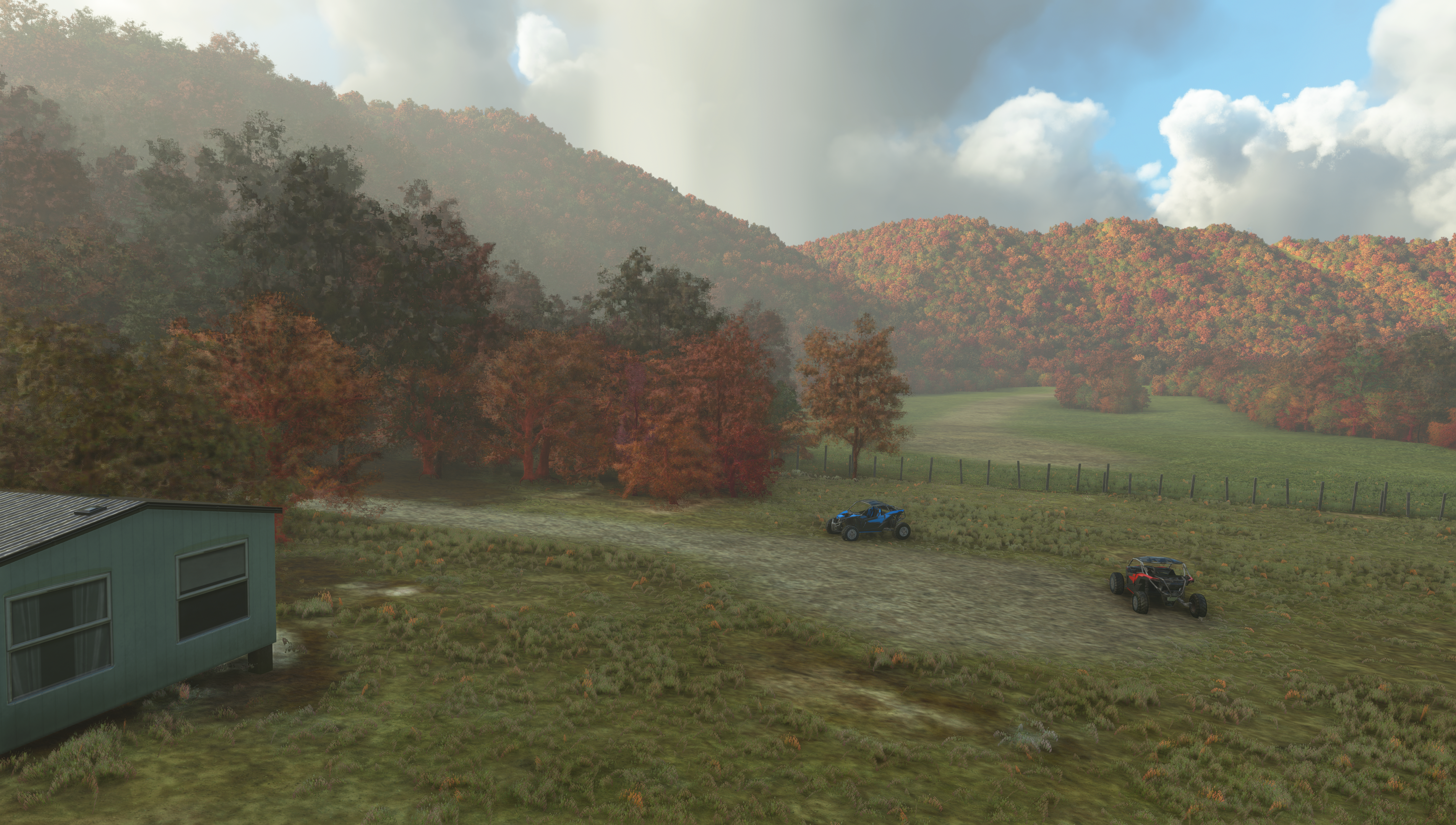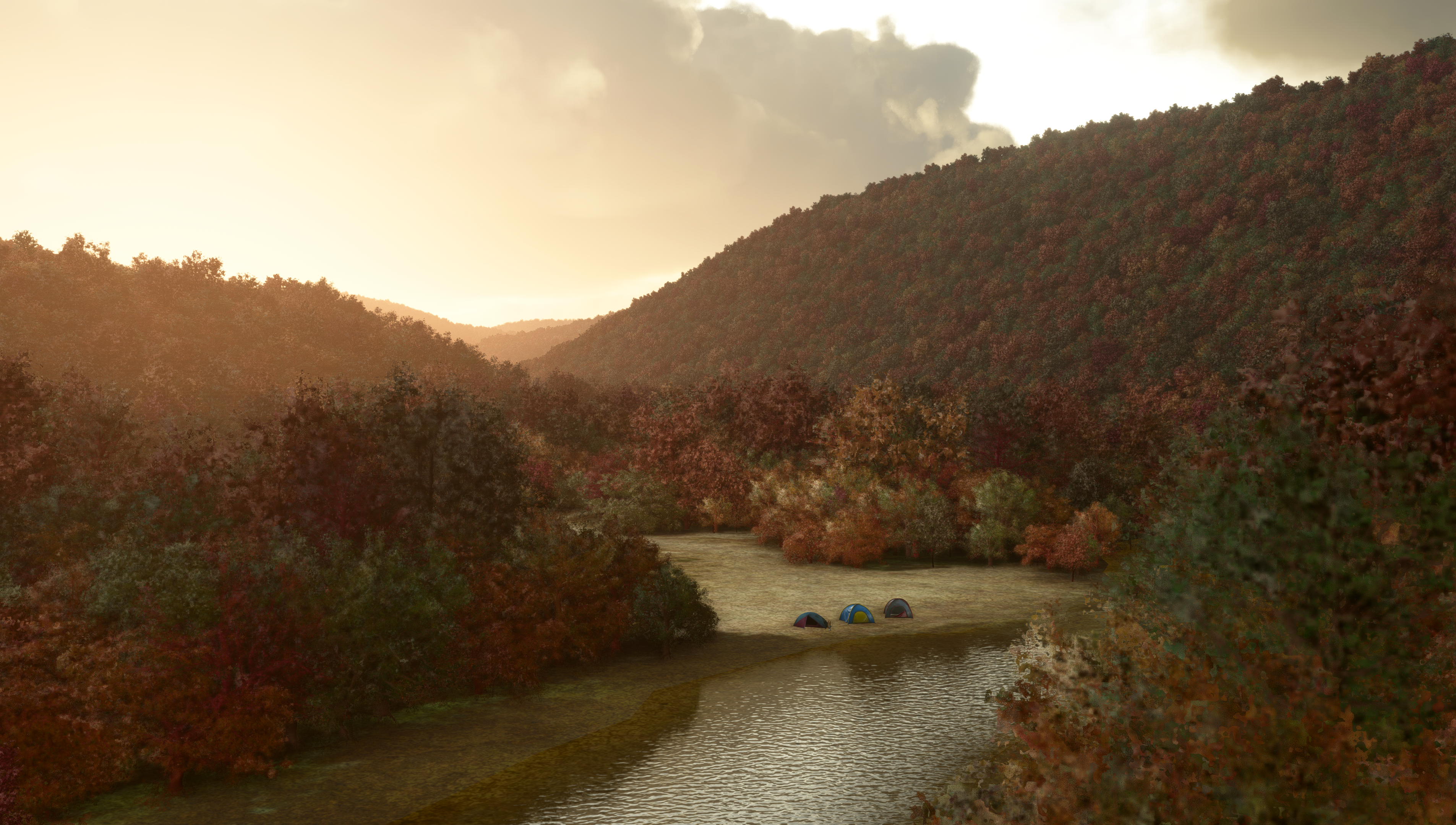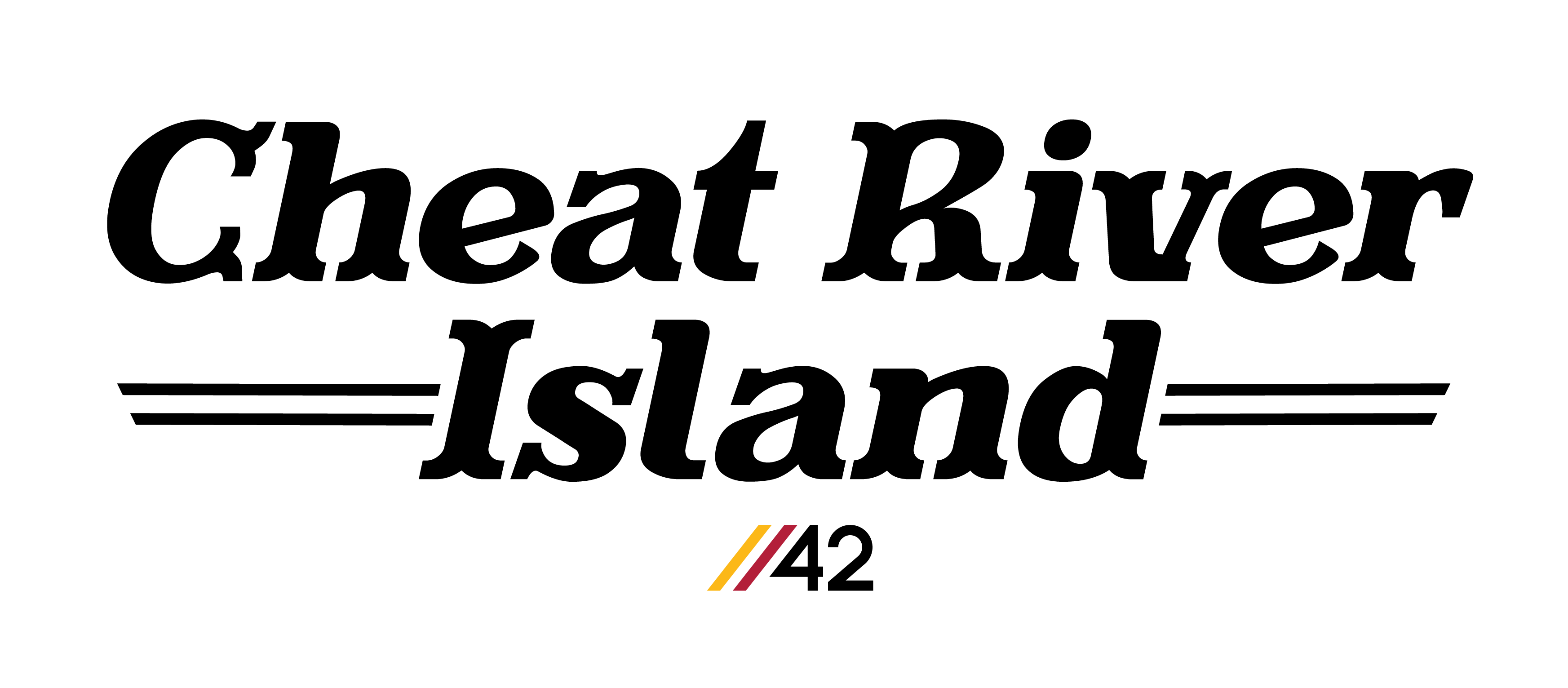 ---
Scenes have a small footprint vs. complete sceneries that cover a larger area. They are also perfect places to play with //42 Campout as they were designed with plenty of plane camping space.
Expect challenging strips with immaculate vibes; whether it feels remote or cozy will depend on each scene.
---
WVCH - Cheat River Island
An island strip located off the Cheat River in West Virginia.
Nestled amidst the Allegheny Mountains and home to seasonal Cheat River Fly-Ins. This isn't your average airstrip—it's perched on a river island, and getting there is a pilot's thrill ride. Oh, and watch out for fog and tricky weather, but that's all part of the adventure, right!?

When you're not up in the air, you can camp out, chill by the Cheat River, go cruising in a UTV, or try an adrenaline-pumping zipline. It's back-to-basics here, so expect basic amenities and forget about good cell service.

Experience the beauty of West Virginia's undulating landscape, which bursts with vibrant colors during the fall season. Cheat River Island is more than just an airstrip; it's the perfect place for camping with the versatile //42 Campout Utility or embarking on a leisurely cruise in your //42 Juice Goose UTV.
** Fall colors by REX Accuseason
39.323609822, -79.658704919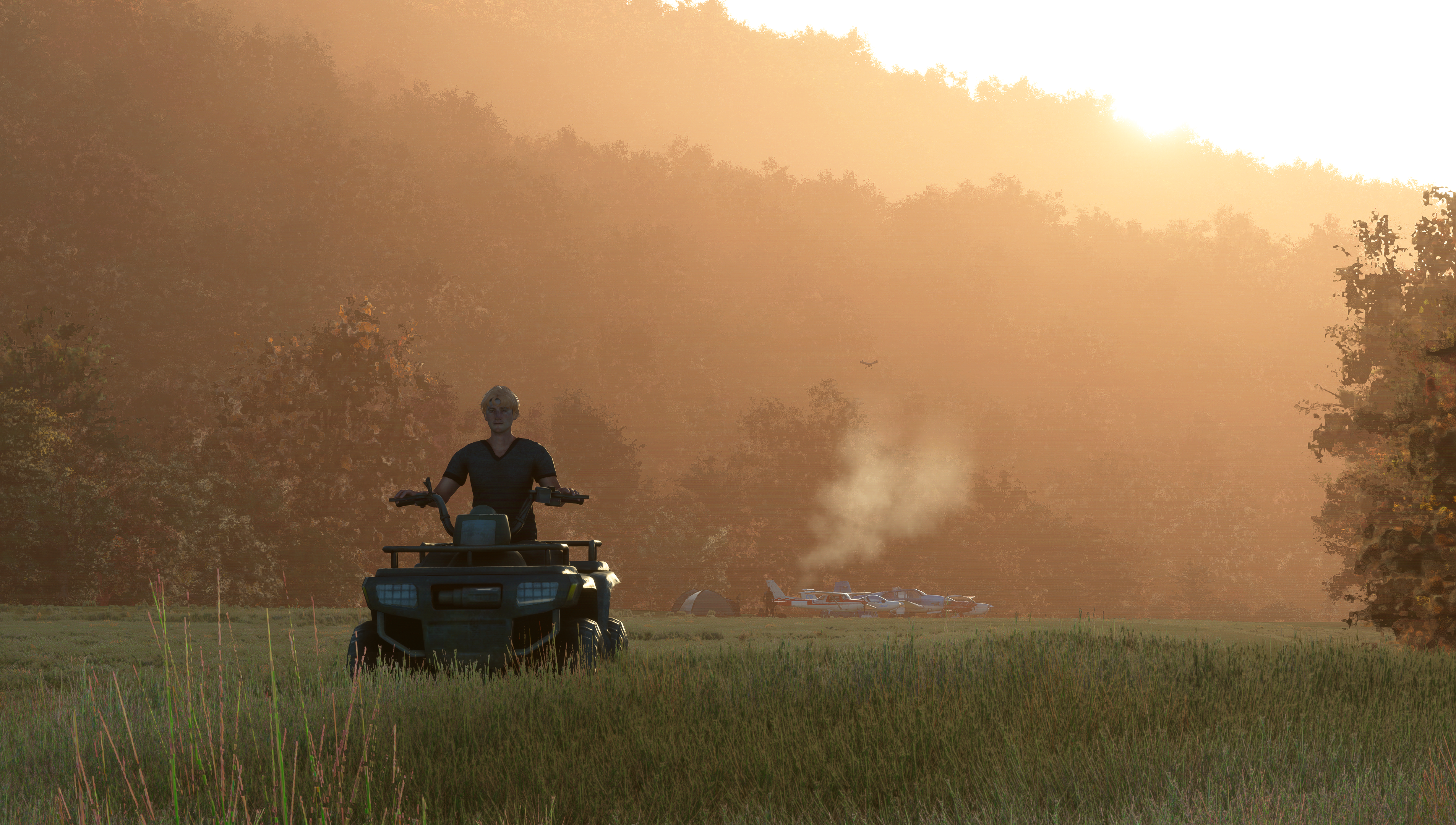 Otto-Matic discount
Purchase 3 or more products and save 10% off your order.