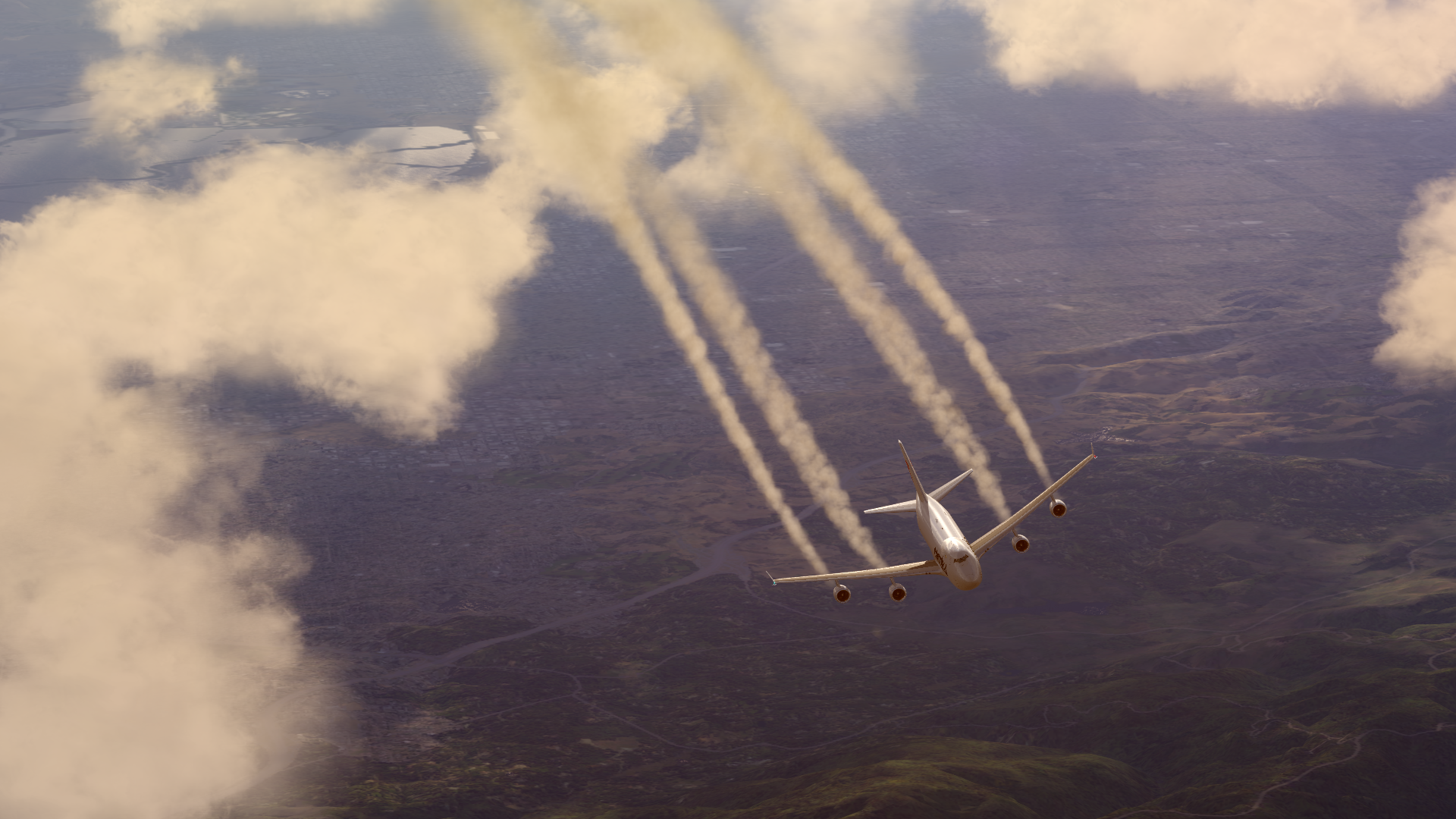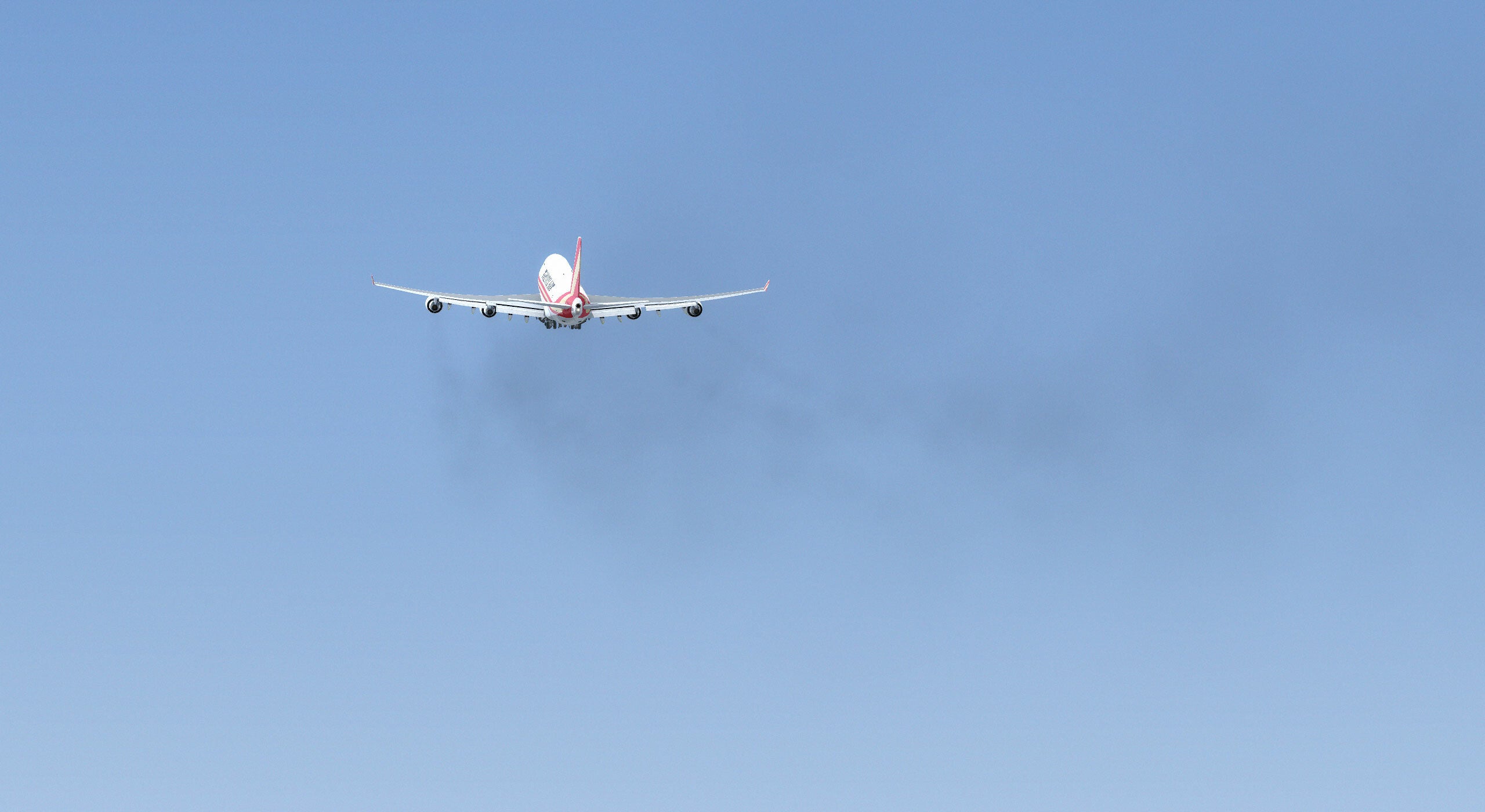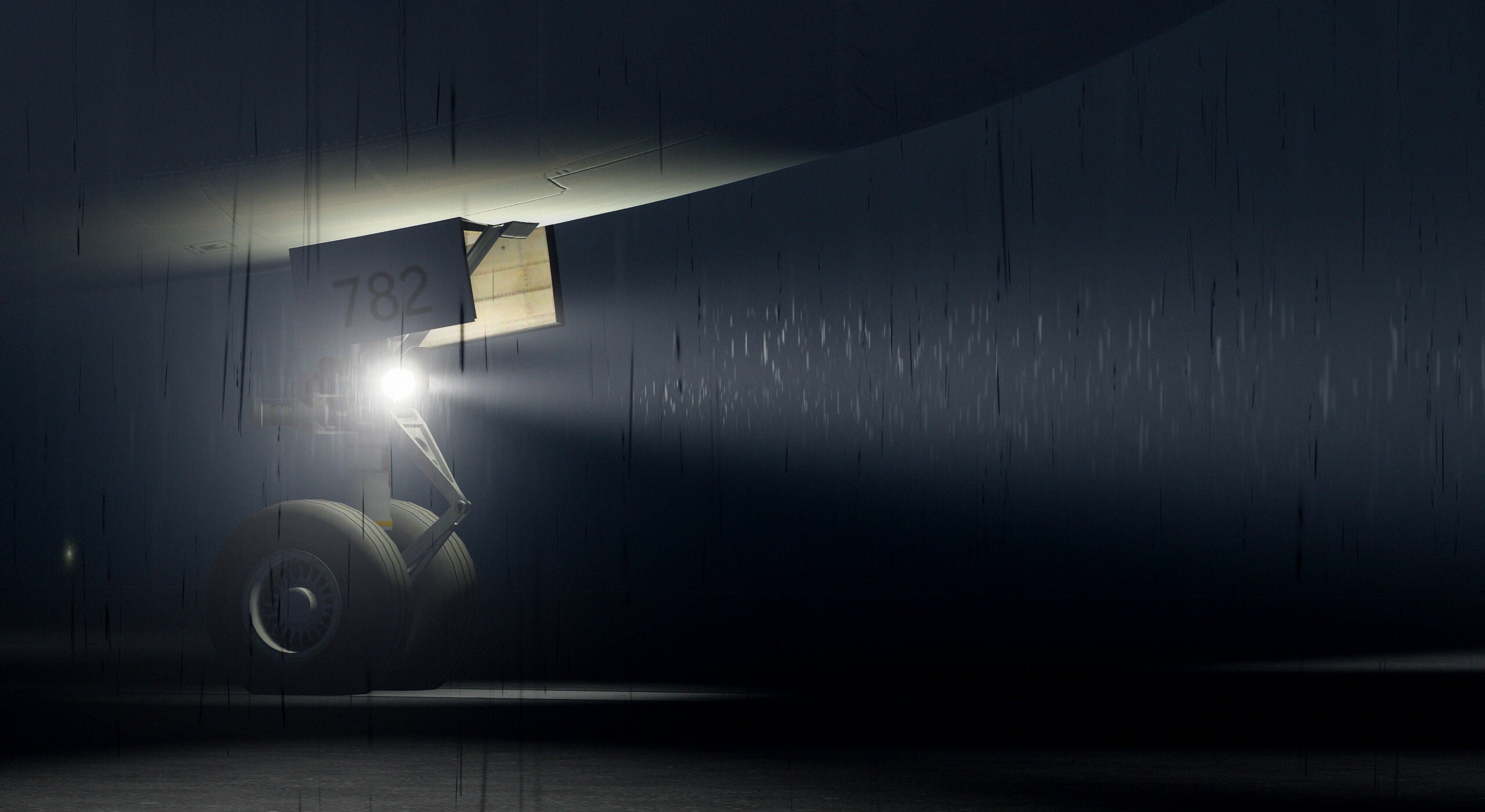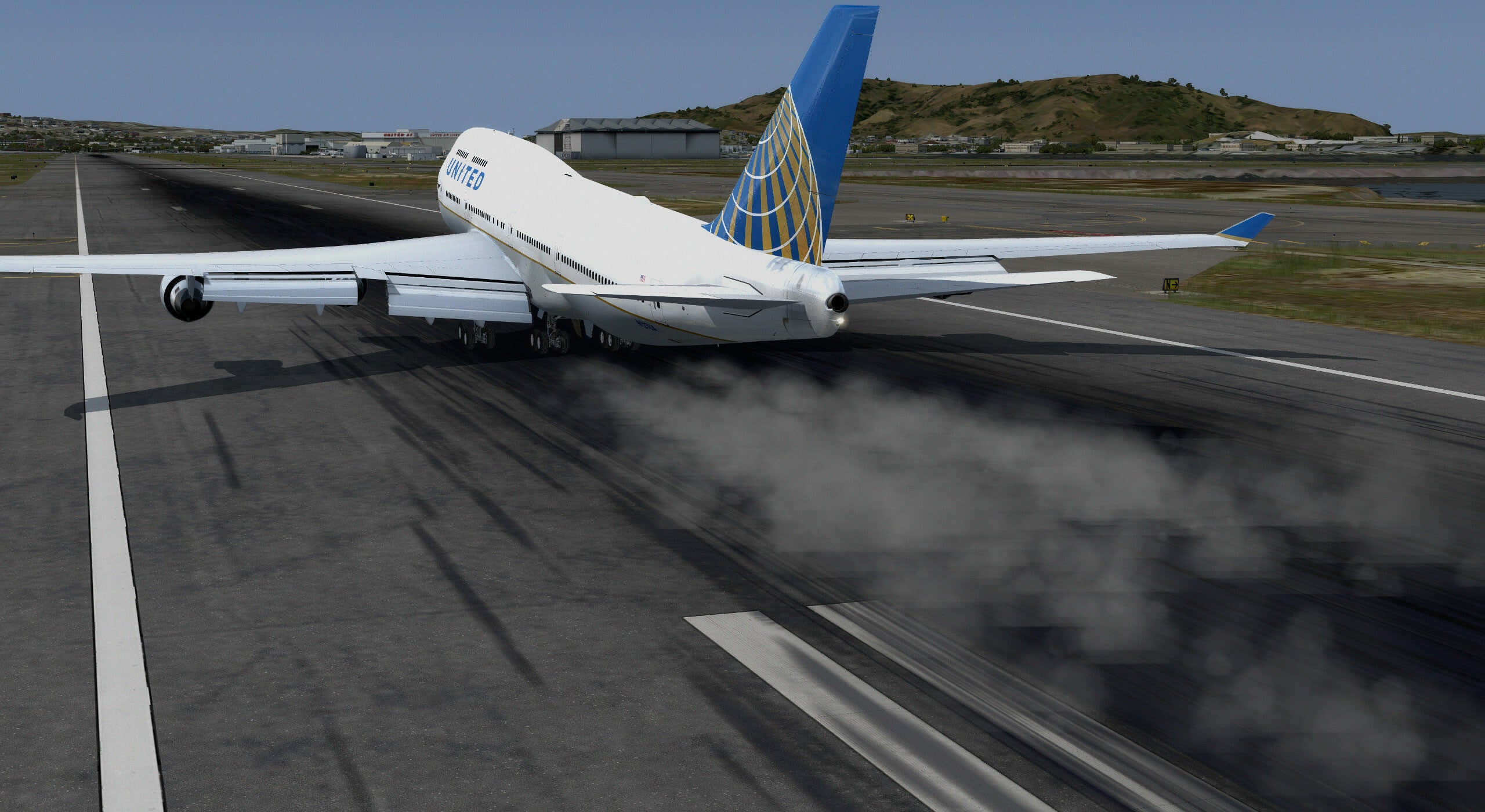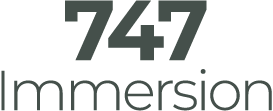 ---
747 Immersion
In our search for total immersion, we often overlook the finer details that are missing in-sim. It's these important details that add the most to our experience. For this, we present our Immersive Line of products.

747 Immersion is truly our most awe-inspiring immersion package yet. All effects work harmoniously to provide the PMDG 747 with a magnificent experience in every weather condition. The sheer size of the Queen of the Skies and 747 Immersion will leave you wanting to pause for screenshots! (using ChasePlane, of course!)
Performance first
Respect for performance is dear to us. Several hours of testing with some of the big names in the community went into making sure our product has little to no impact on performance. We have reached the perfect balance between incredible effects, great frame rates, and an extremely low memory footprint.
Immersion Manager
Enable, Disable, and Preview effects directly from the interface in a few clicks in Immersion Manager.
Volumetric lighting
The volumetric lighting on the Boeing 747 is nothing short of spectacular! The many lights on the 747 make a flight into foggy conditions a beautiful light show that you don't want to miss! It adds another dimension to the exterior model, which is mesmerizing in and out of itself!
Cloud Illumination
There are no words to express the stunning cloud illumination effect of the 747! The result is breathtaking and will forever change how you approach a runway in bad weather conditions! Those beams lighting up my clouds ahead, with the runway slightly discernible in the distance, is such a fascinating sight!

Wing condensation
The 747 is often called the Queen of the Skies, a majestic airplane with a huge wingspan. The wing condensation effect is, therefore, quite imposing and very impressive! Once the condensation appears, you can feel the aircraft's weight pulling against gravity! The condensation is faithfully, accurately, and precisely shaped to fit the wing!

Jet wash
The jet wash effect in 747 Immersion is absolutely stunning! The amount of water washed away by the 747's four hair dryers will leave you completely bewildered! We have made sure to make the jet wash effect impressive to leave no one disappointed with the grandeur of the effect!
Contrails
With four engines, we needed to make the 747 Immersion contrails look and feel genuinely impressive and true to life. There is something unique about the 747 contrails, where the contrails are pushed downwards and in a spiral behind the aircraft. It is something that 747 Immersion has succeeded in recreating, a truly beautiful sight that extends for miles back.
Engine condensation
747 Immersion comes with four engine-equipped condensation effects that add to the immersive ambiance of your flight. Whether you experience the condensation-filled engines at take-off or on a go-around, you will be in awe by clouds forming within the nacelles of the engines! It's an awesome sight and one of the most loved effects!

+ Many other effects
As always, 747 Immersion comes with all the other great quality effects you have come to love from us. These include but are definitely not limited to brake dust upon gear retraction, runway turnoff lights, volumetric lighting, and wingtip and lift vane vortices.