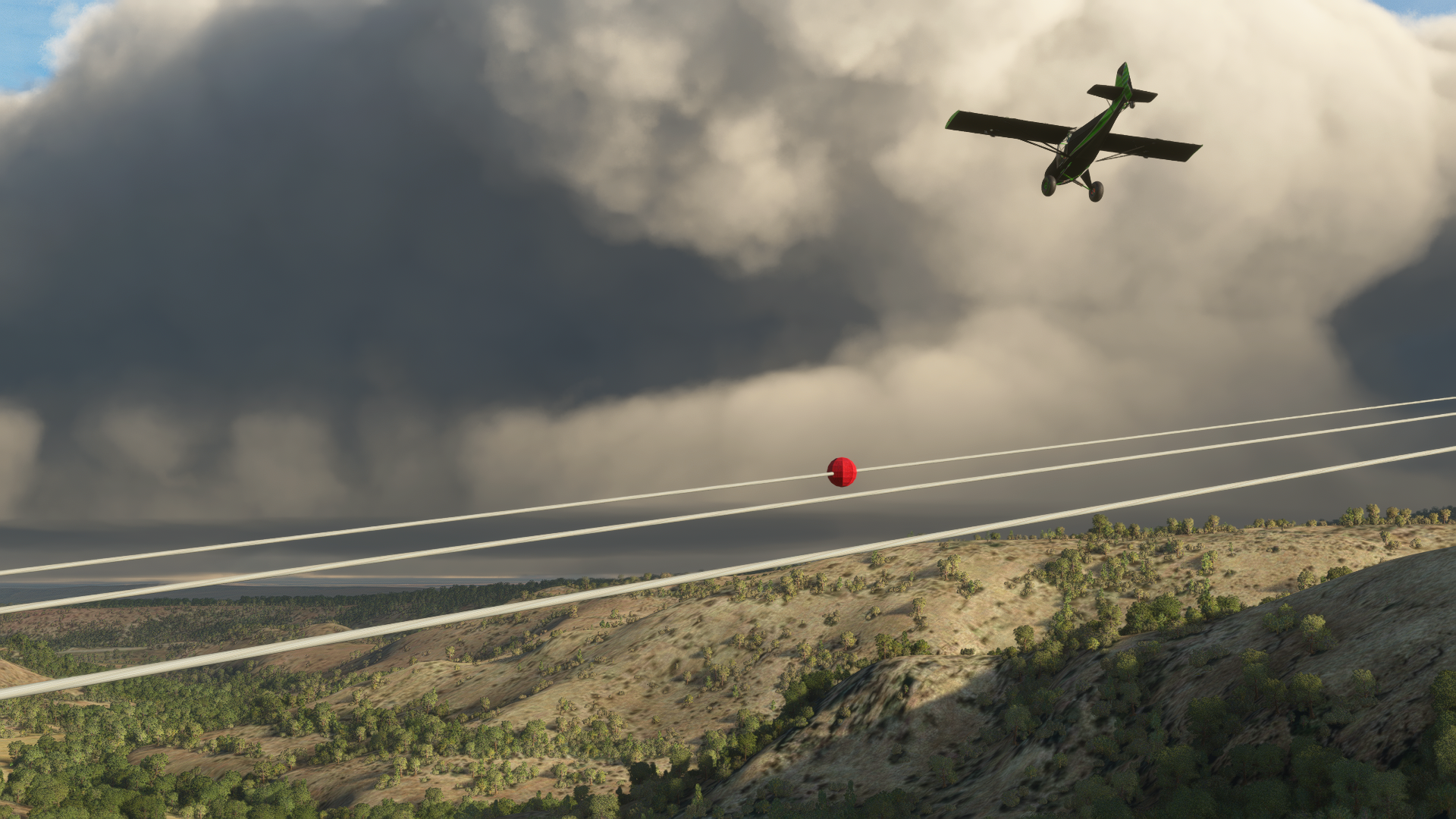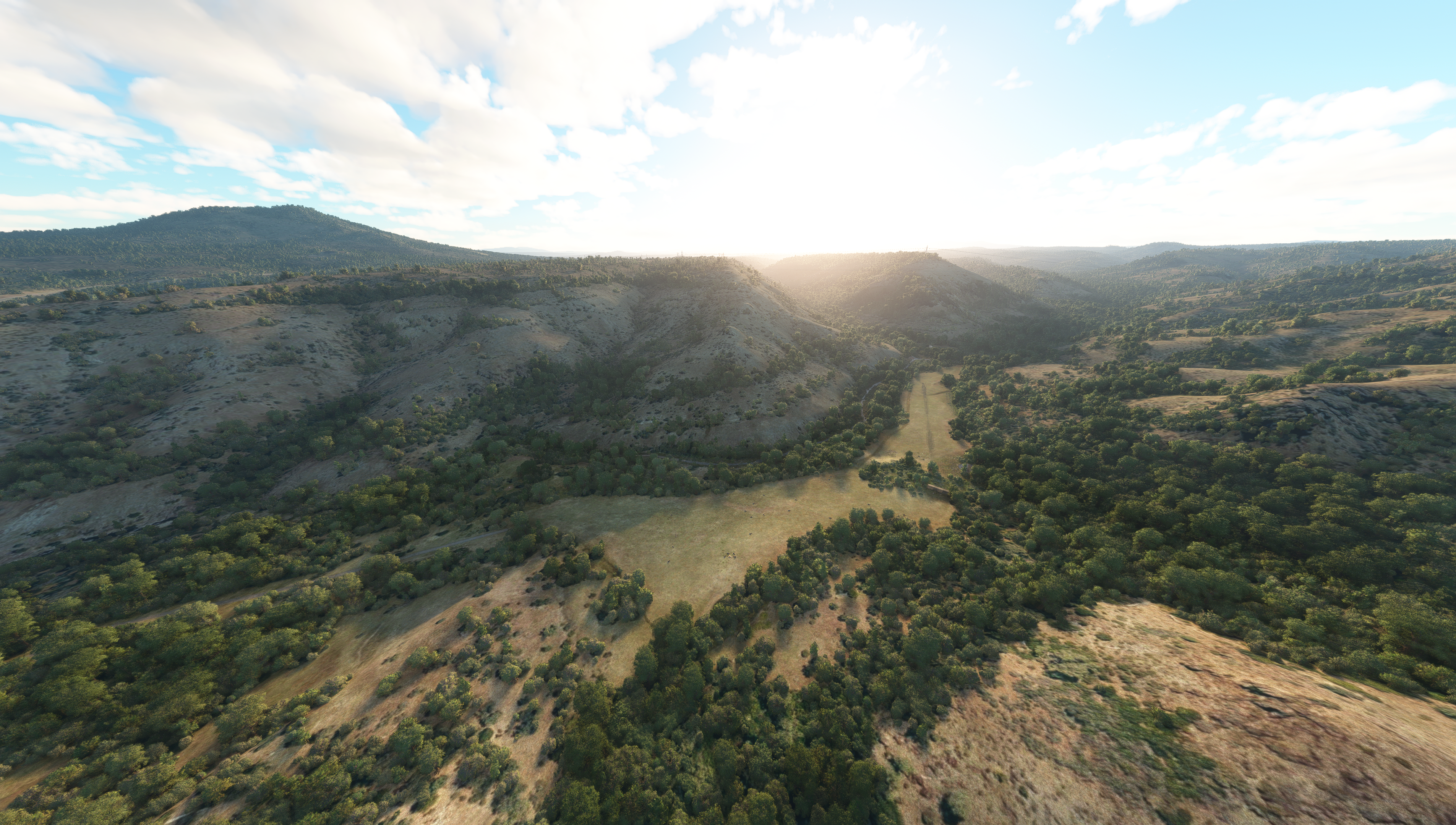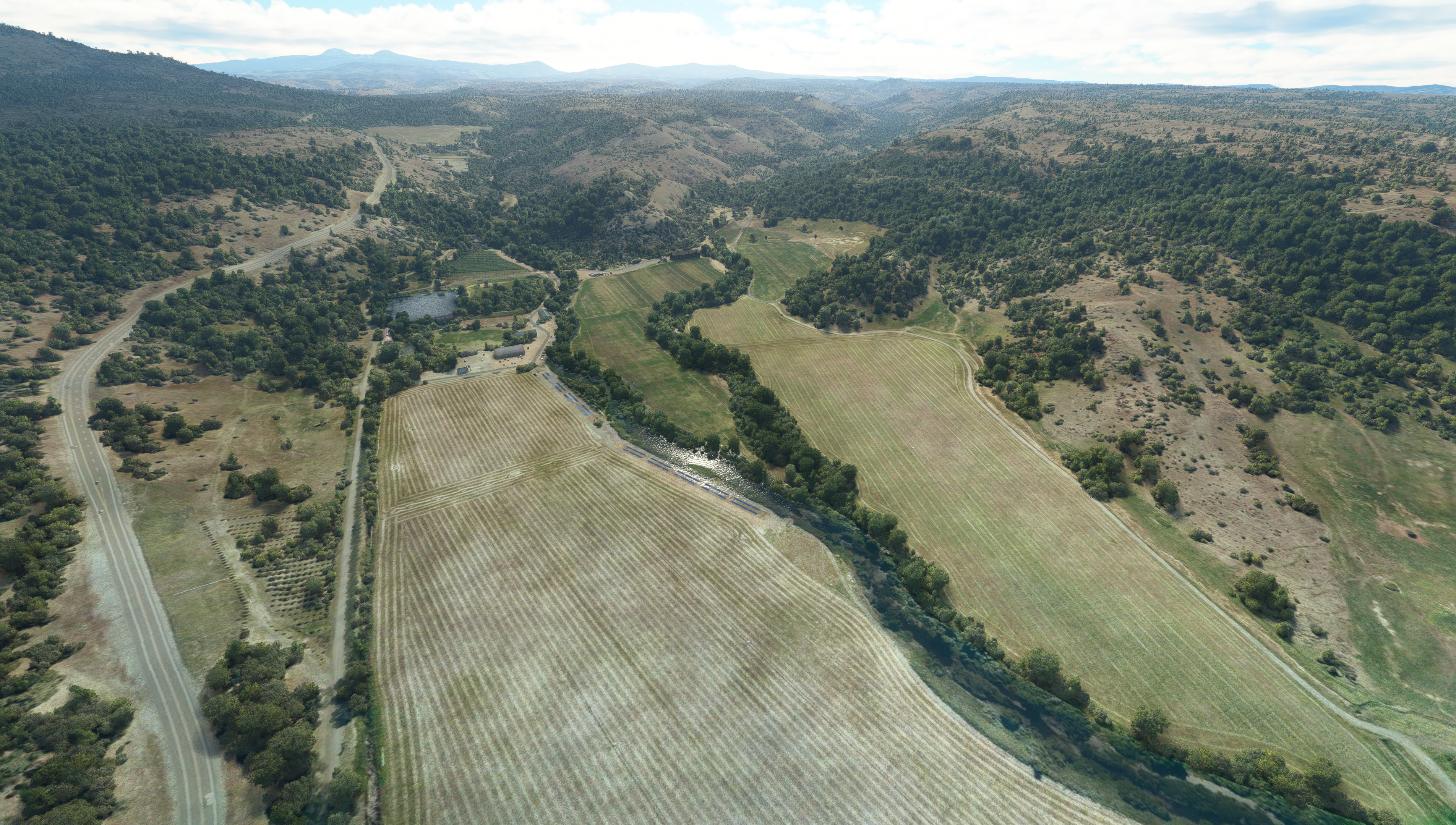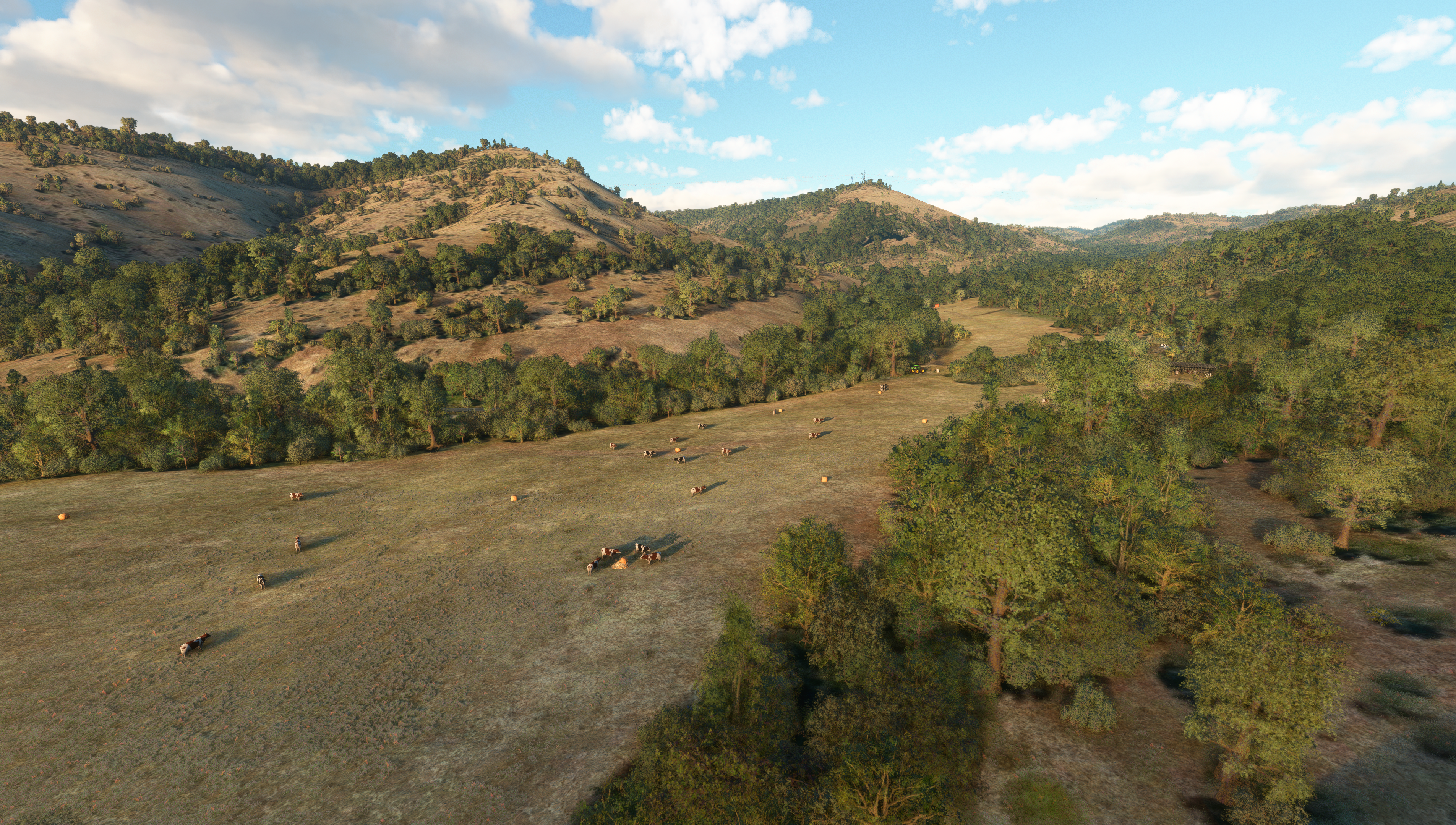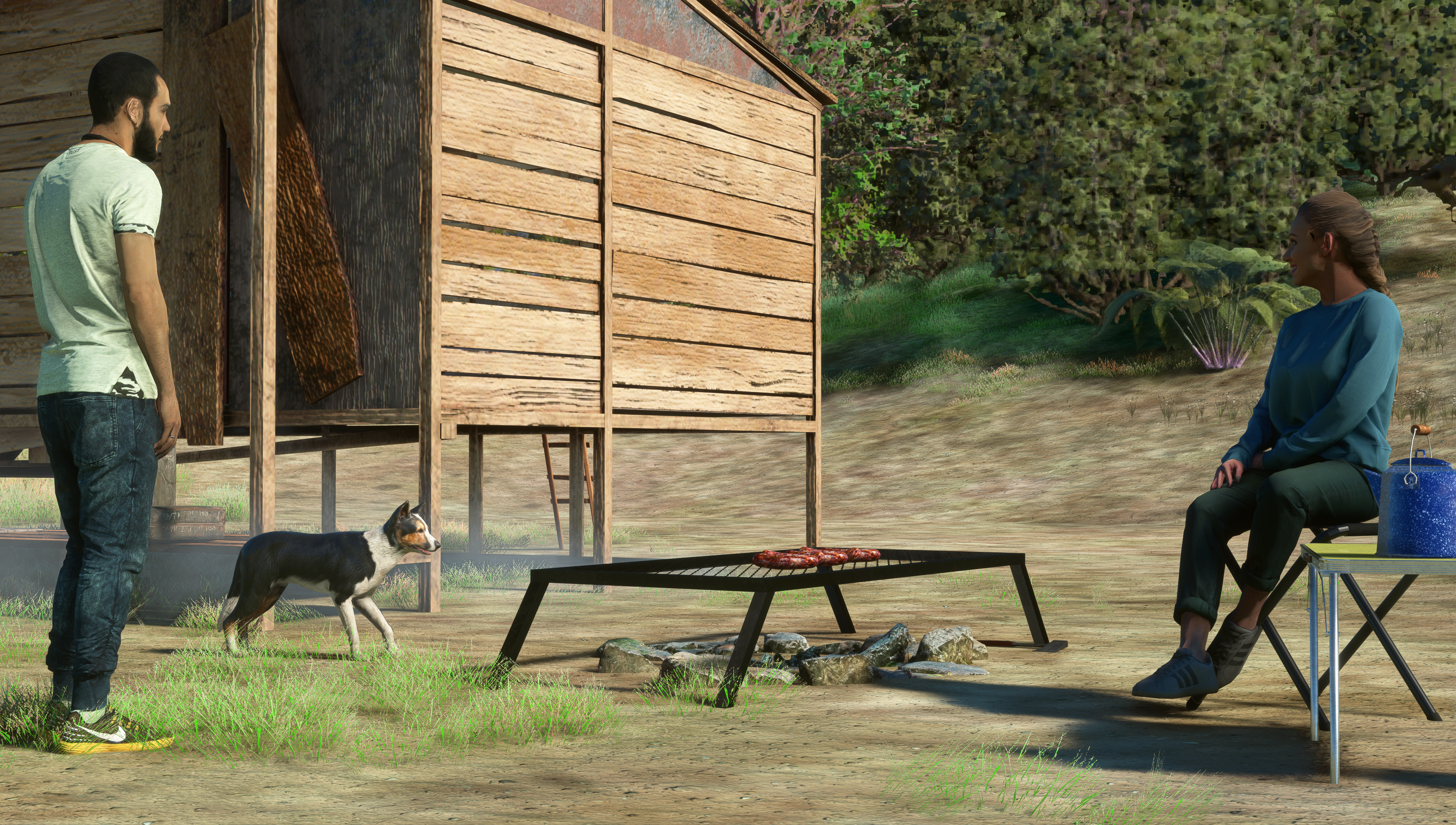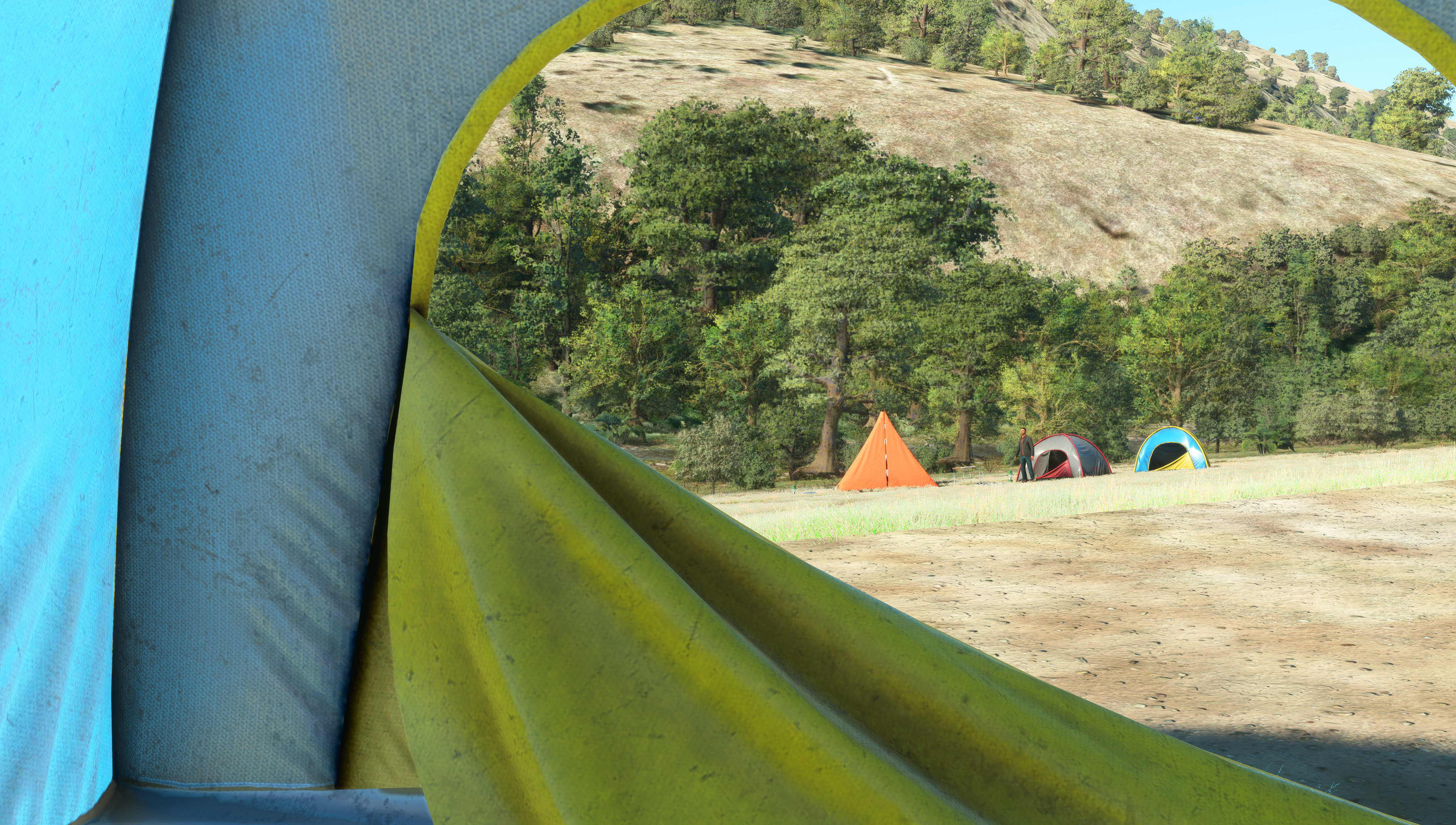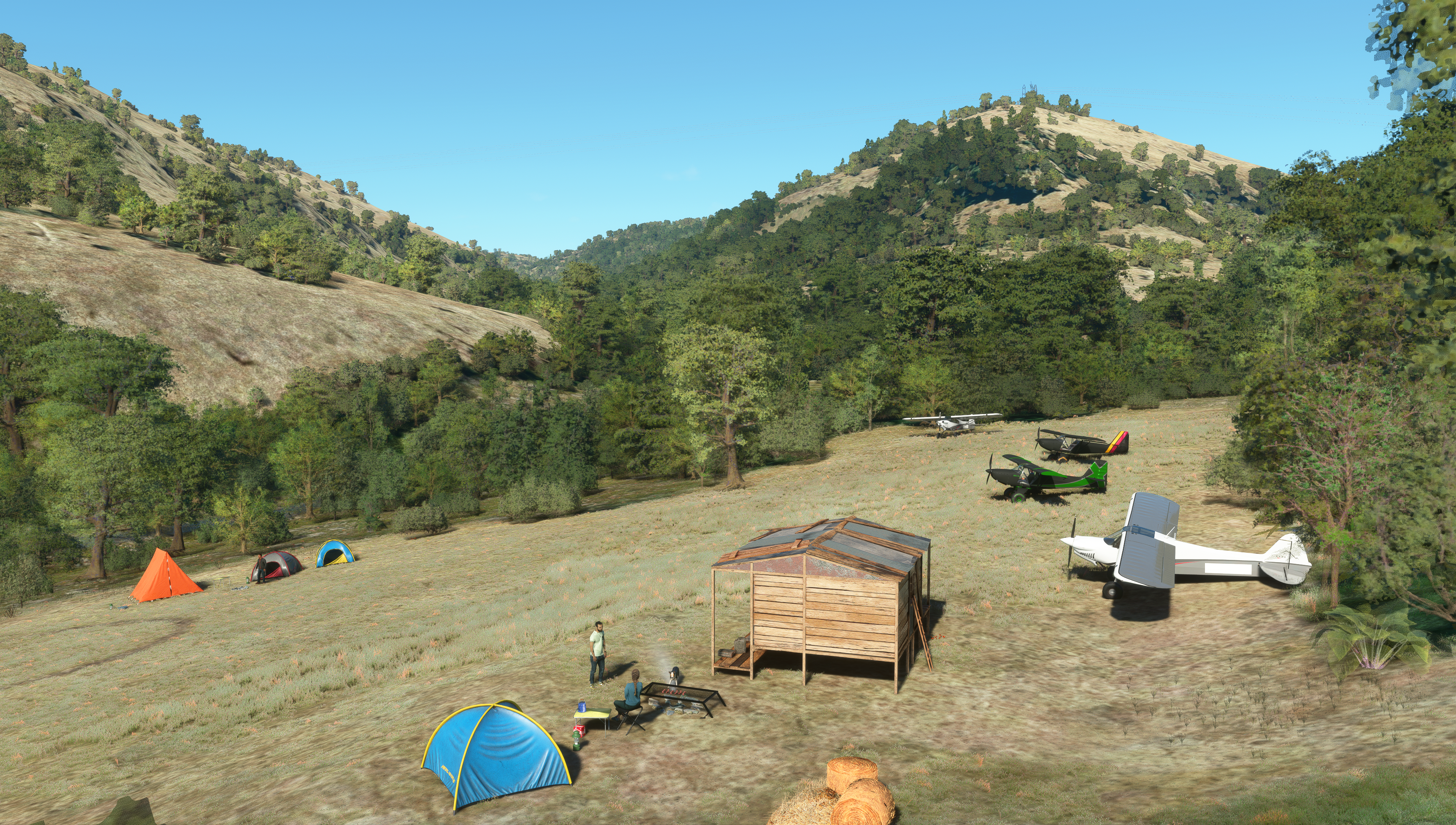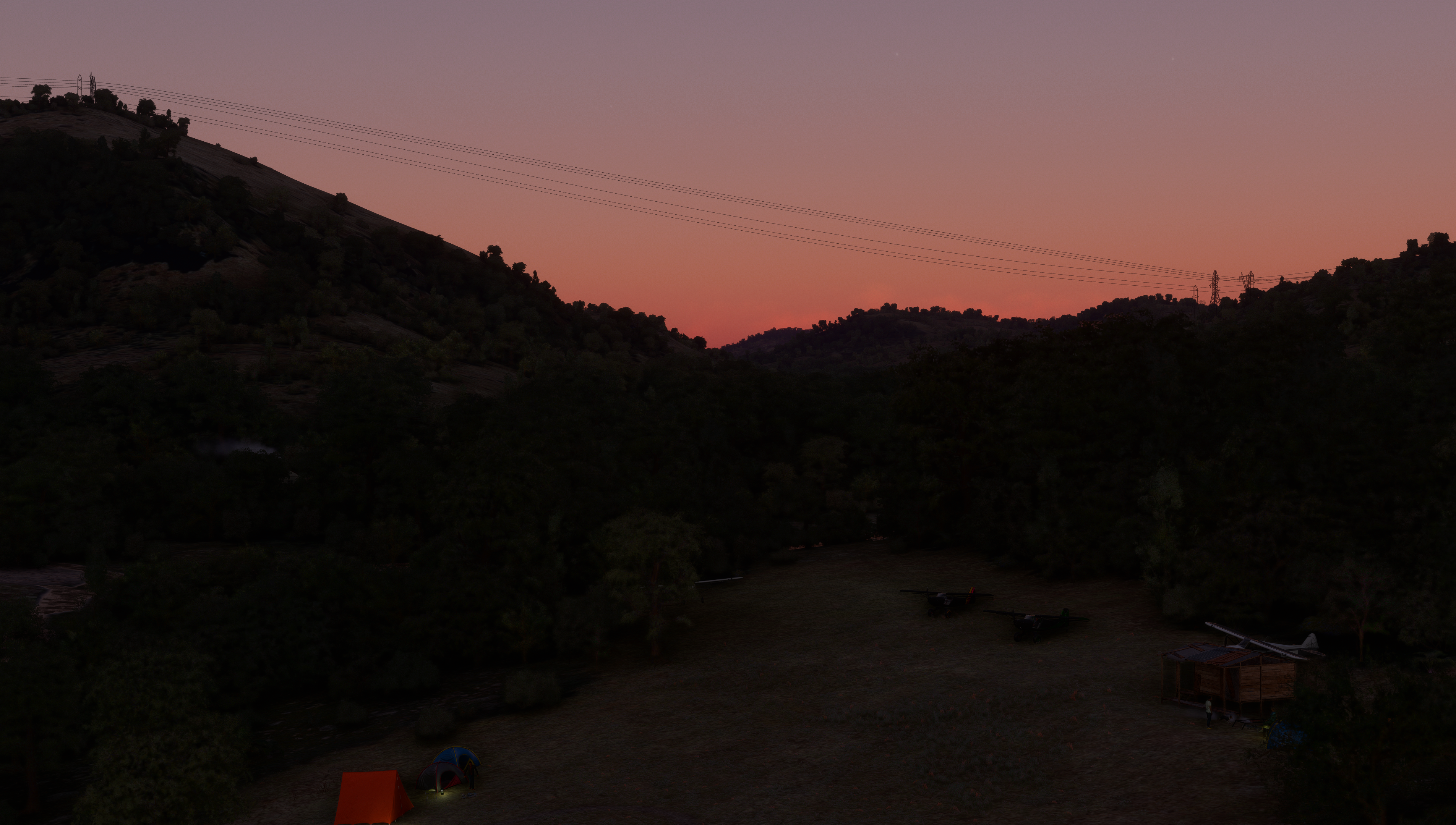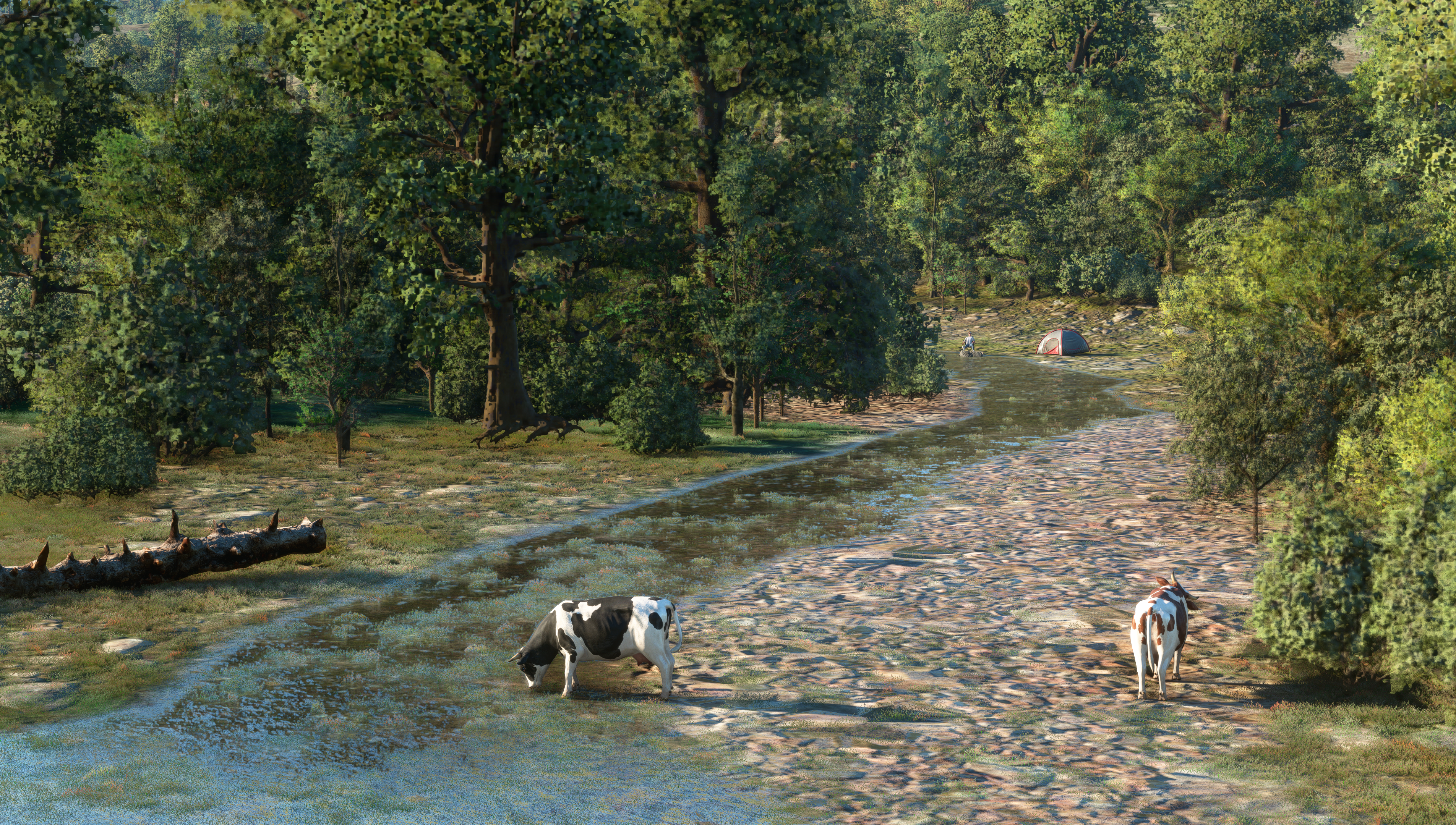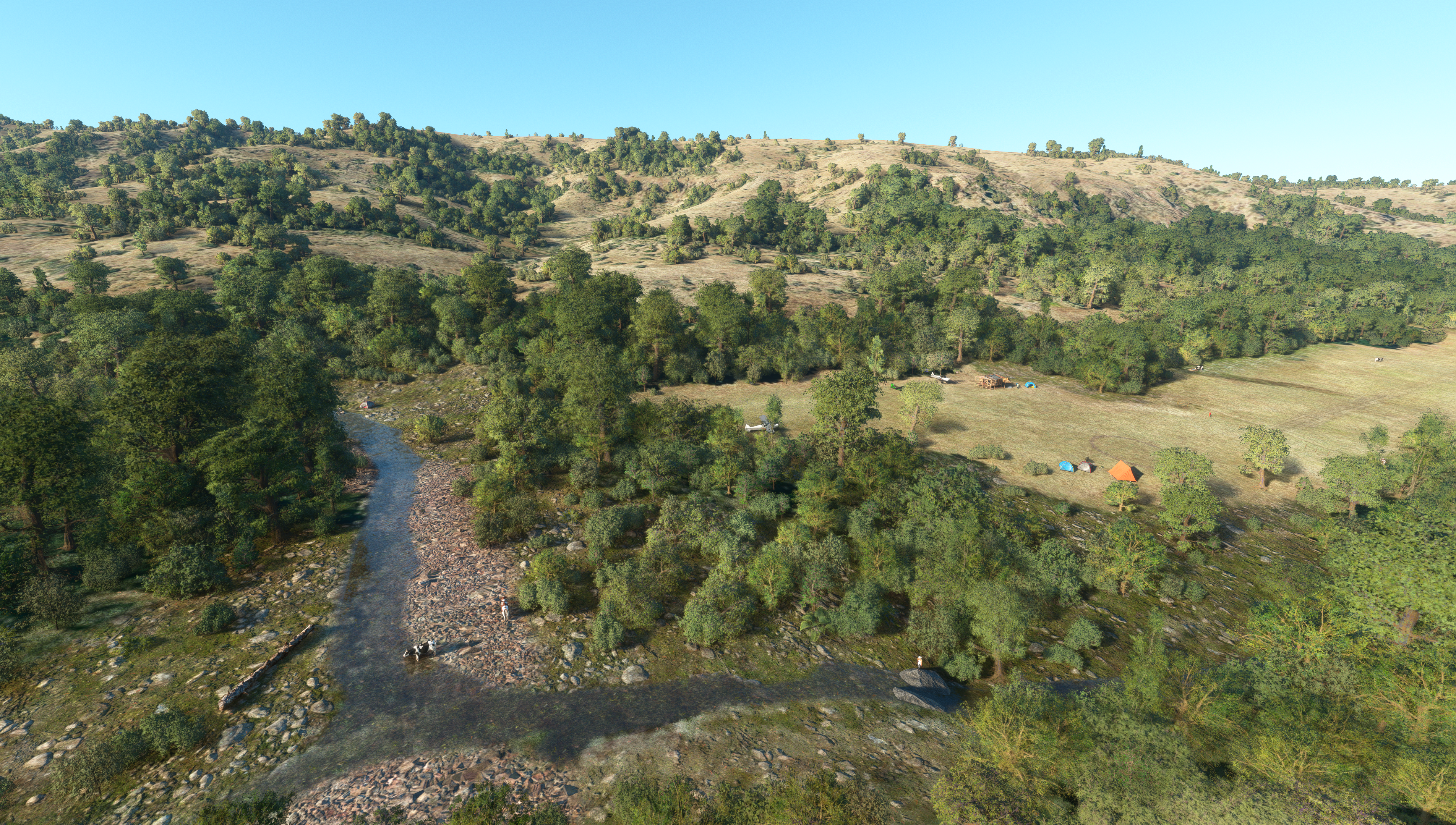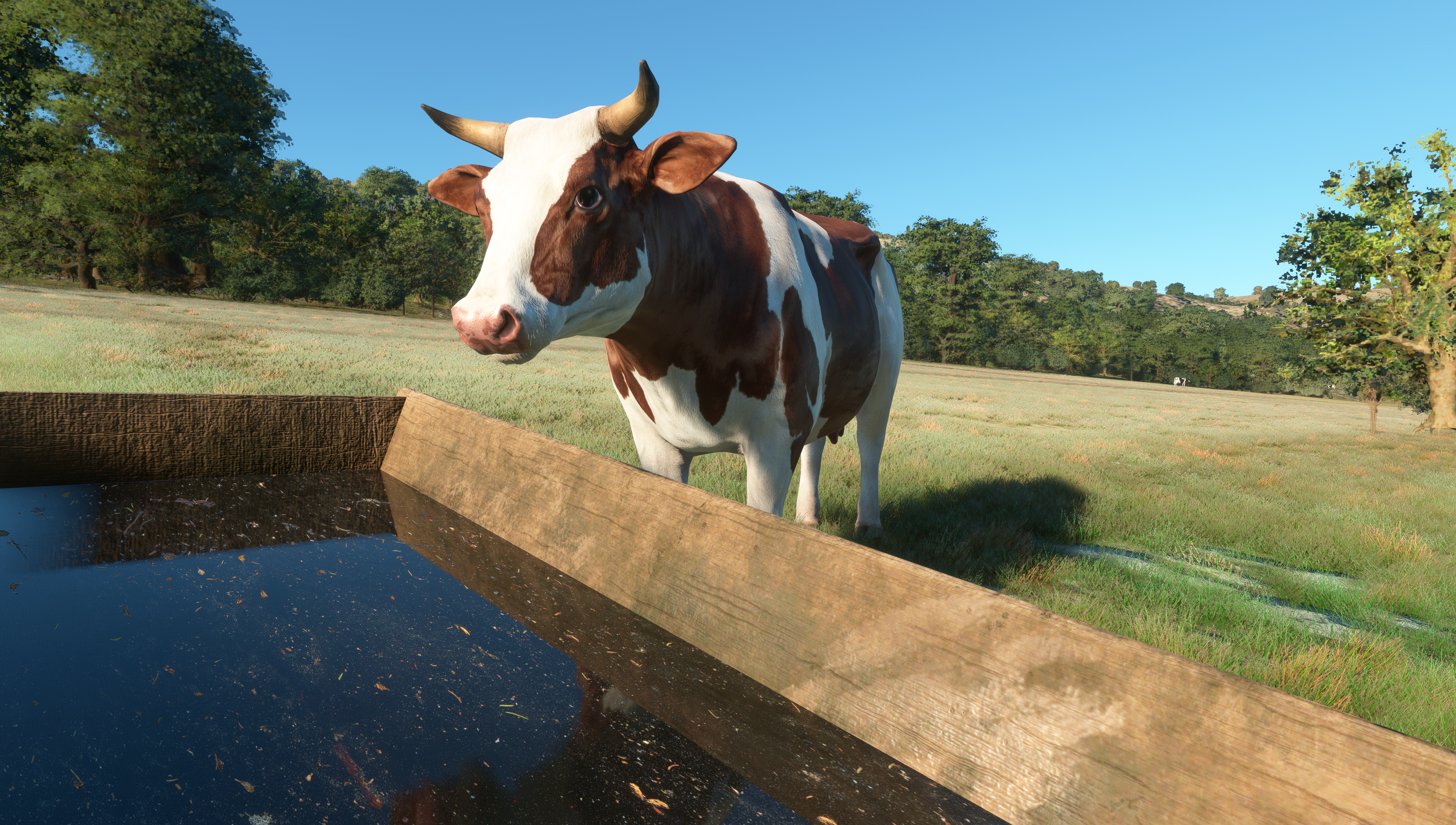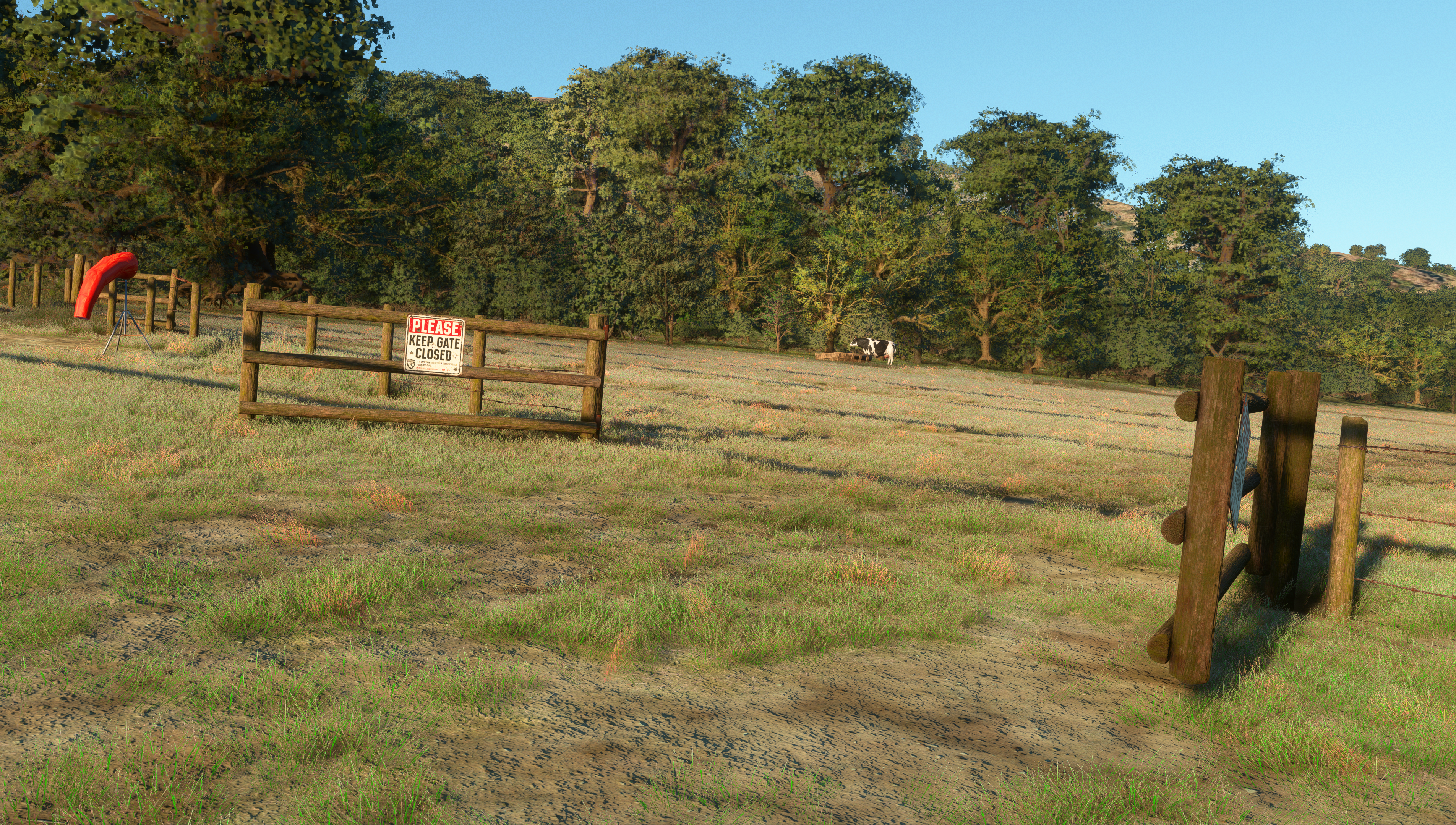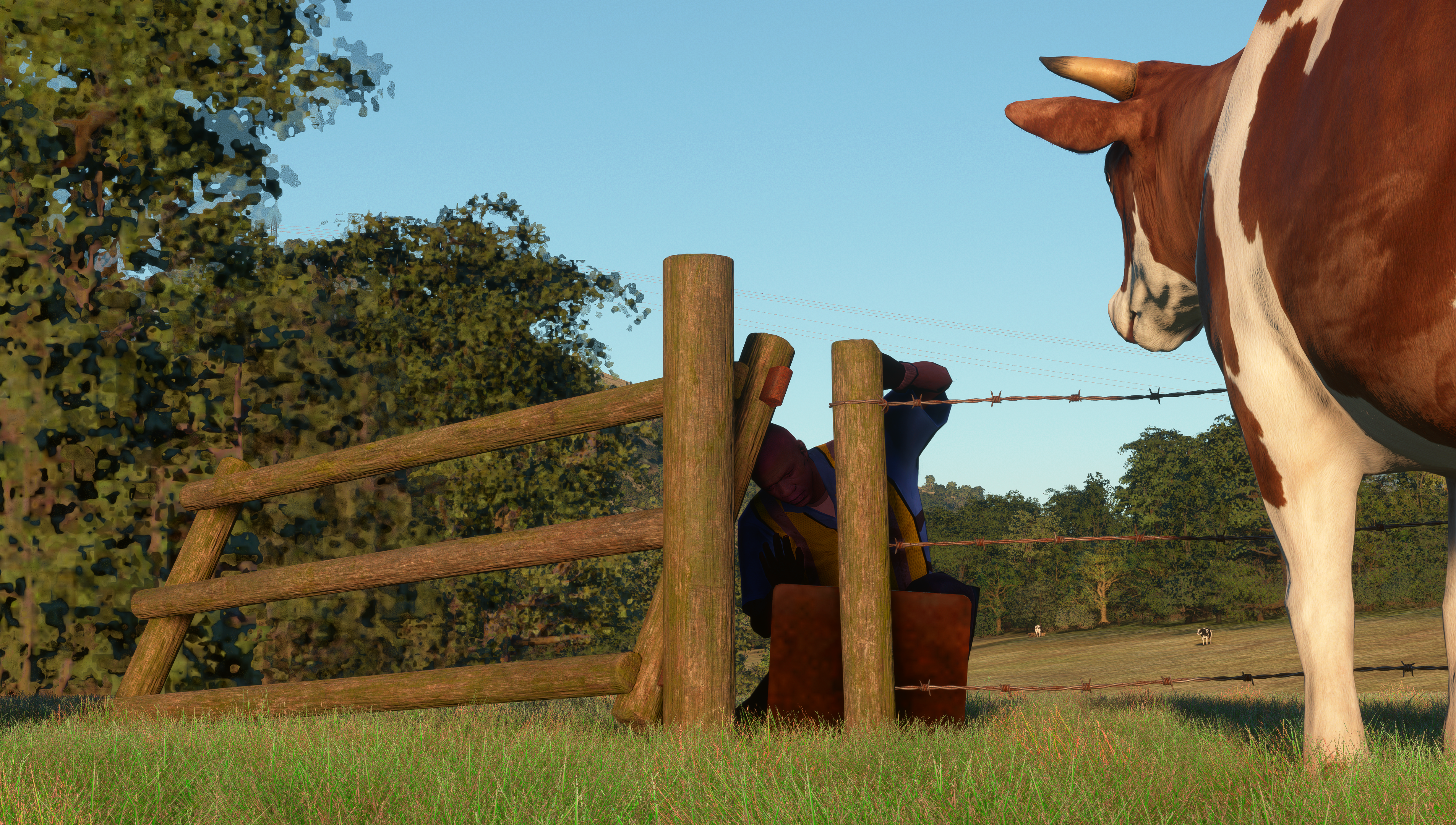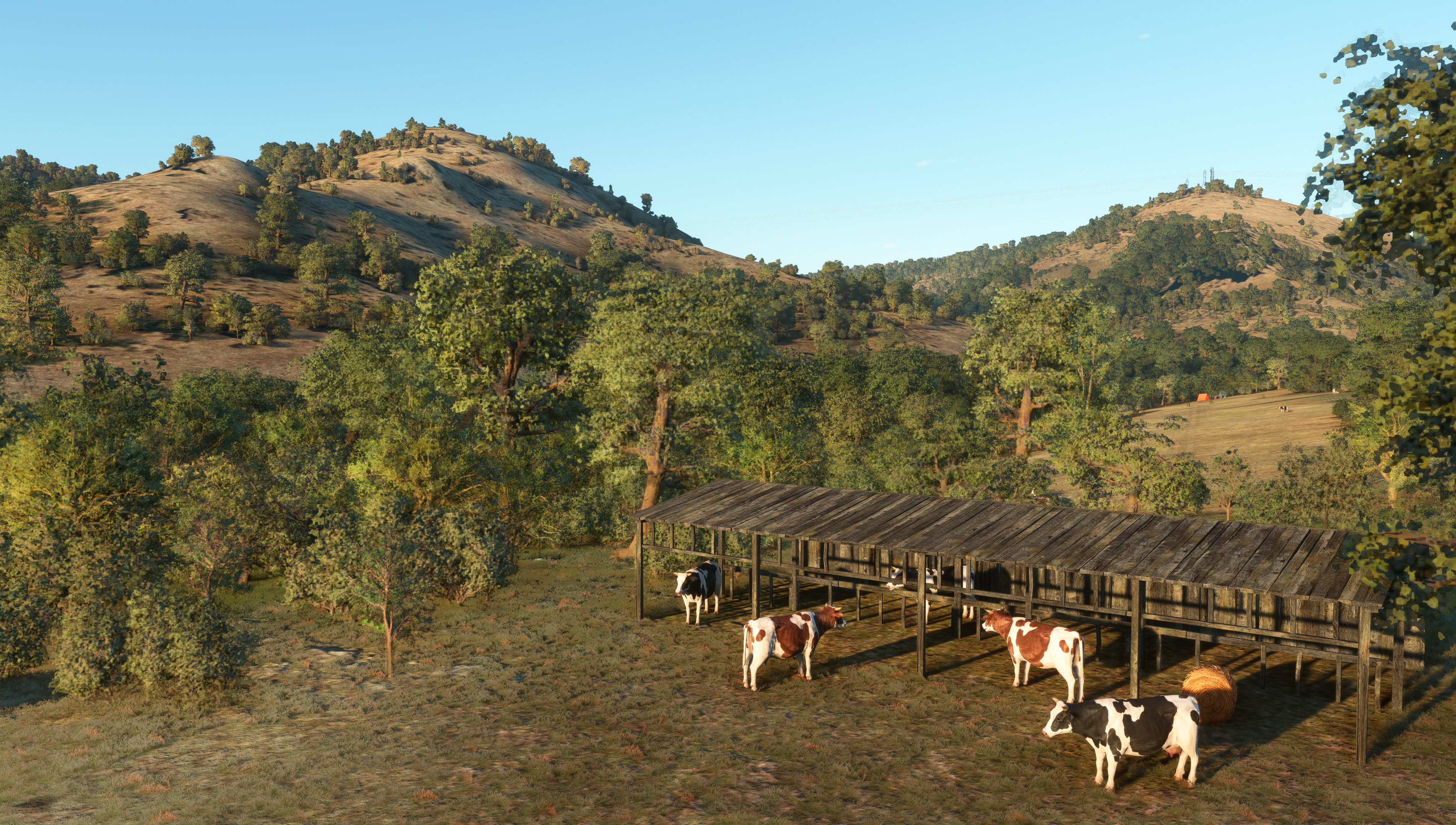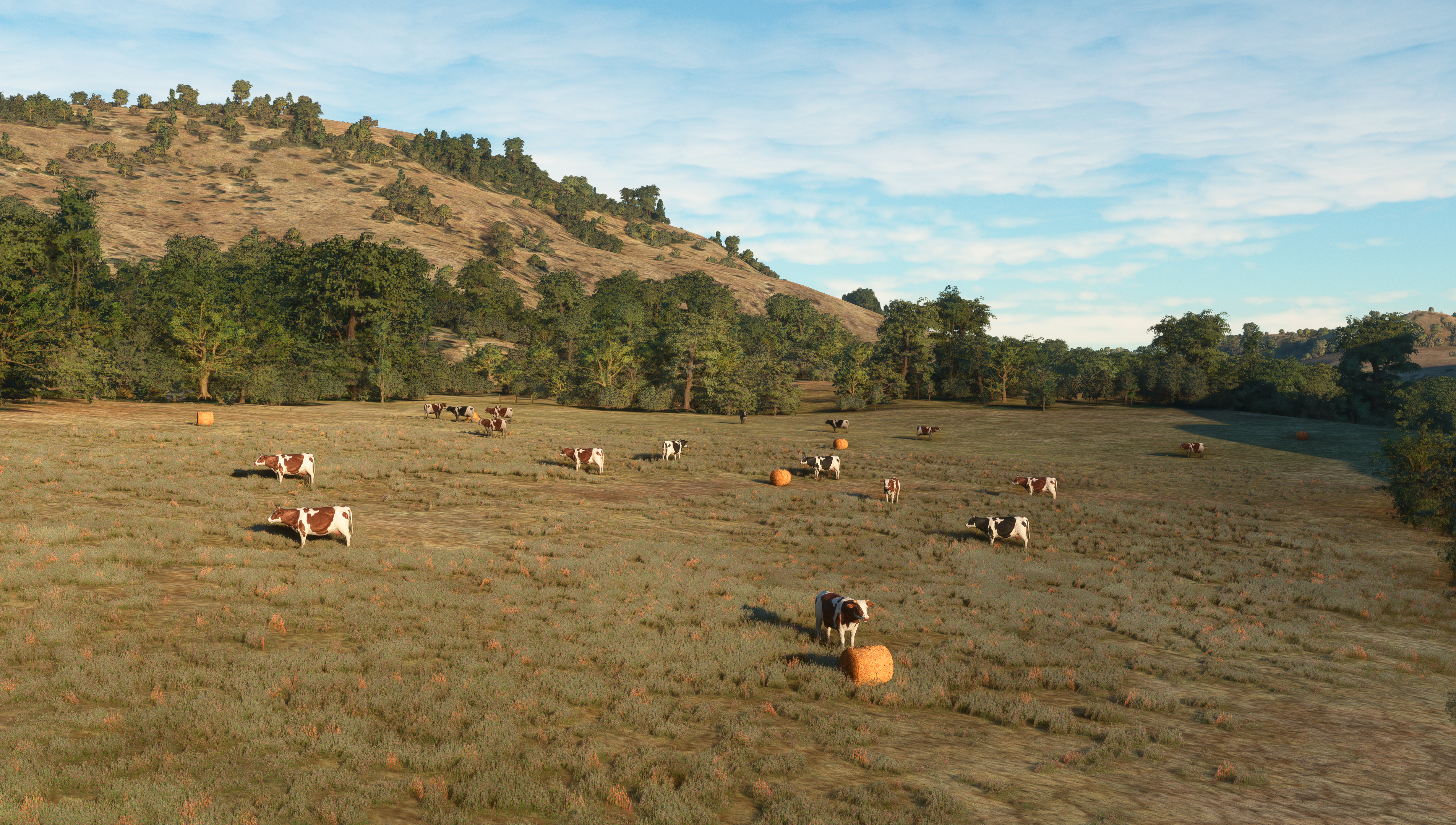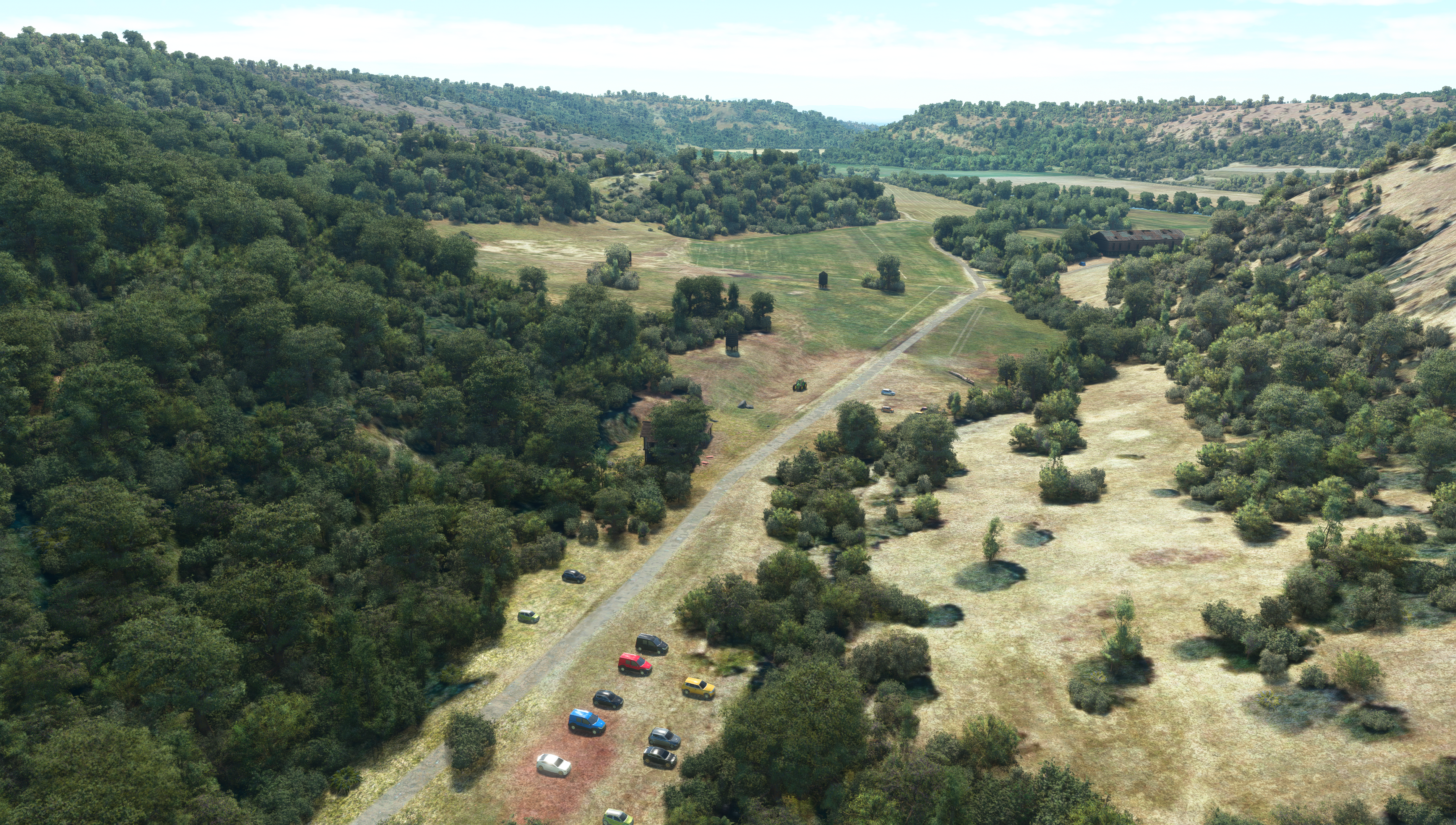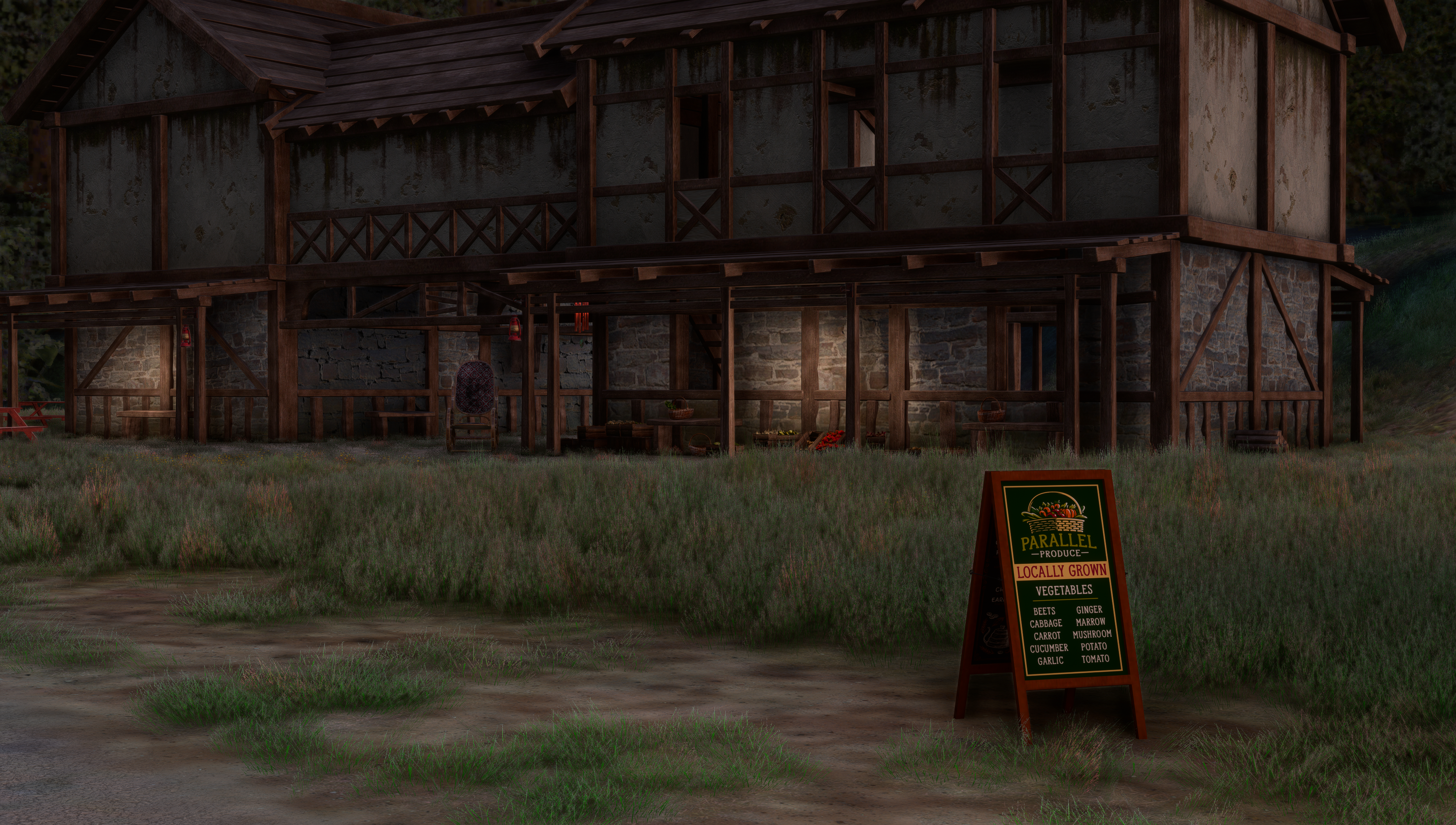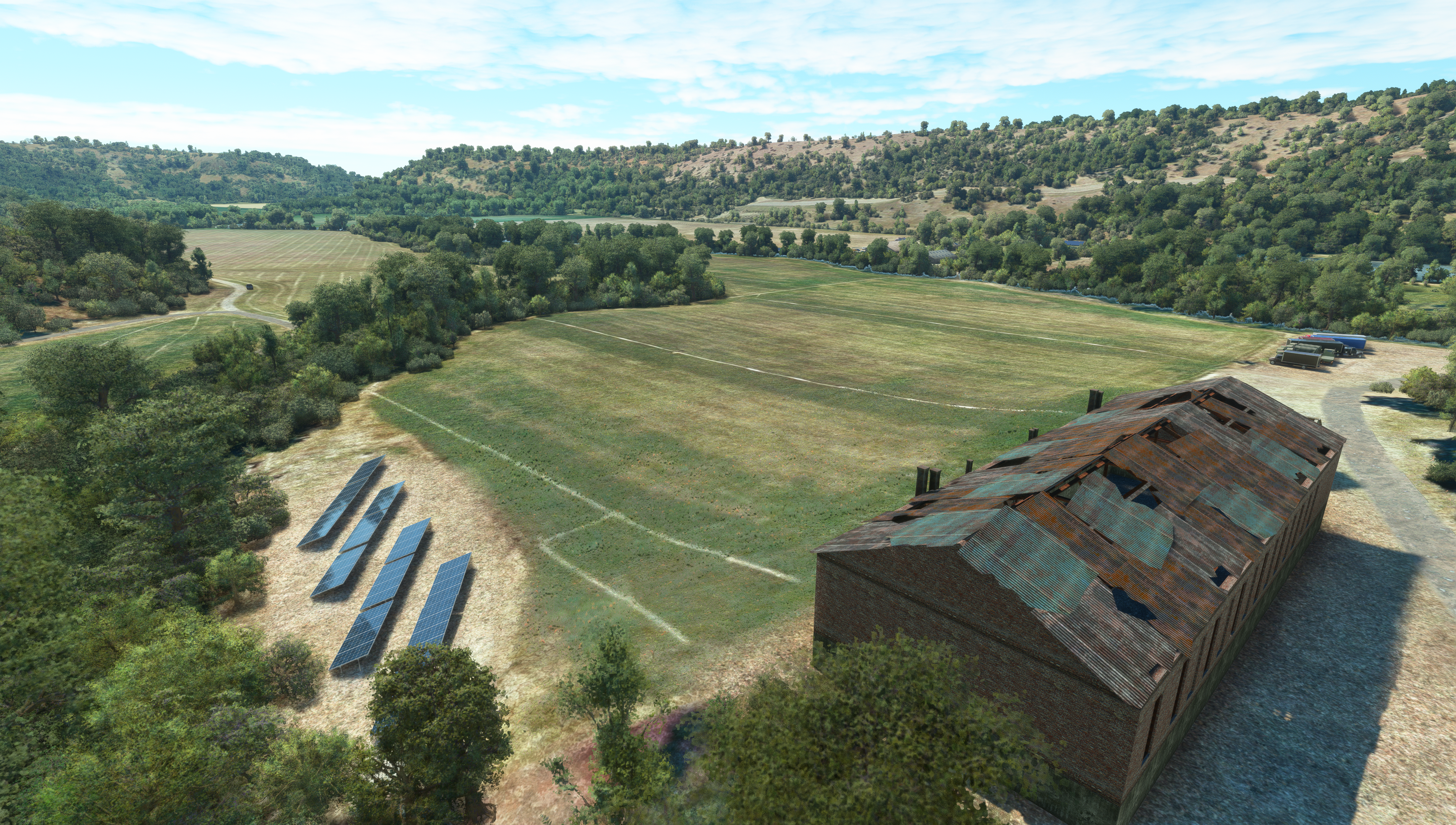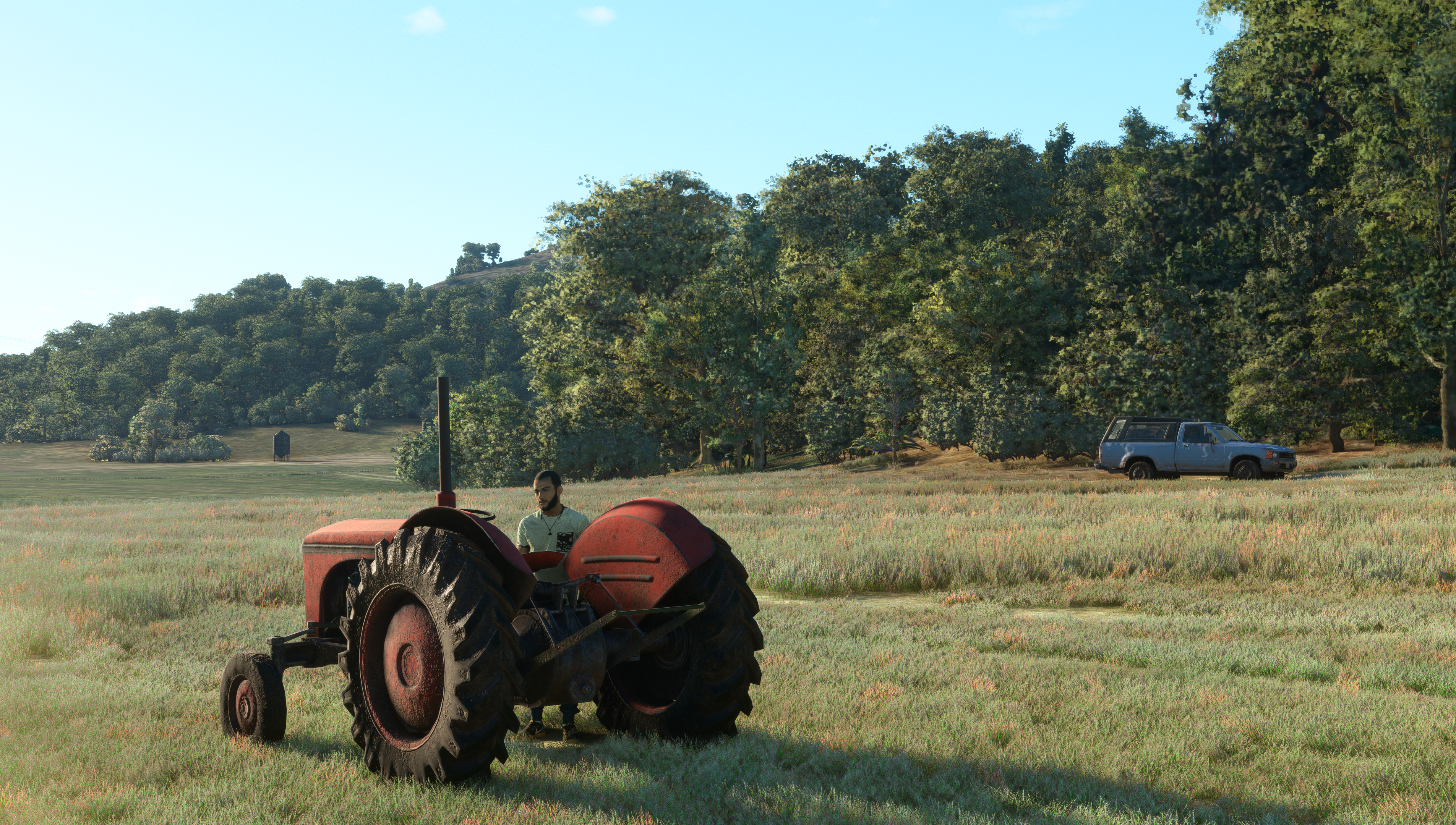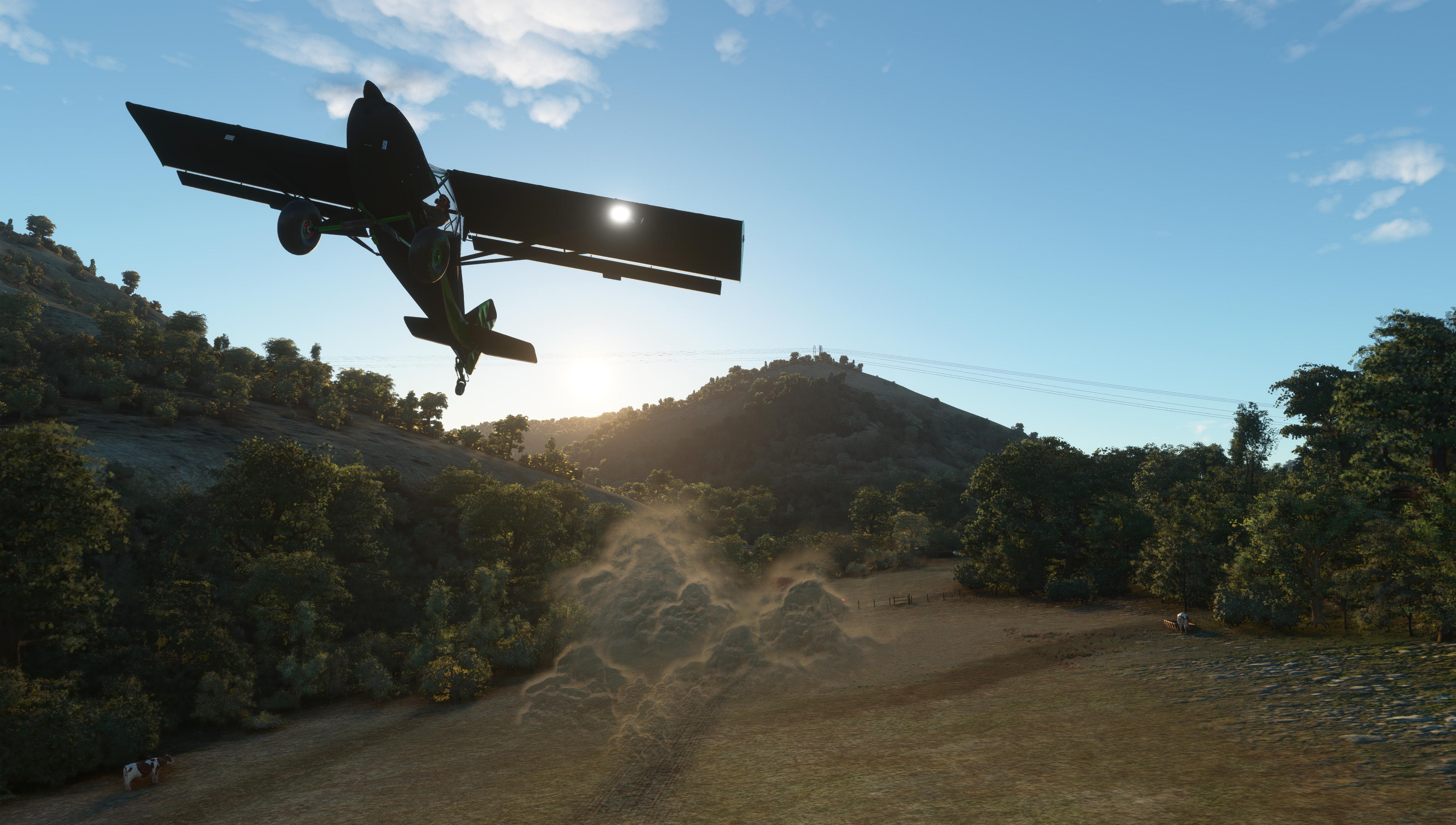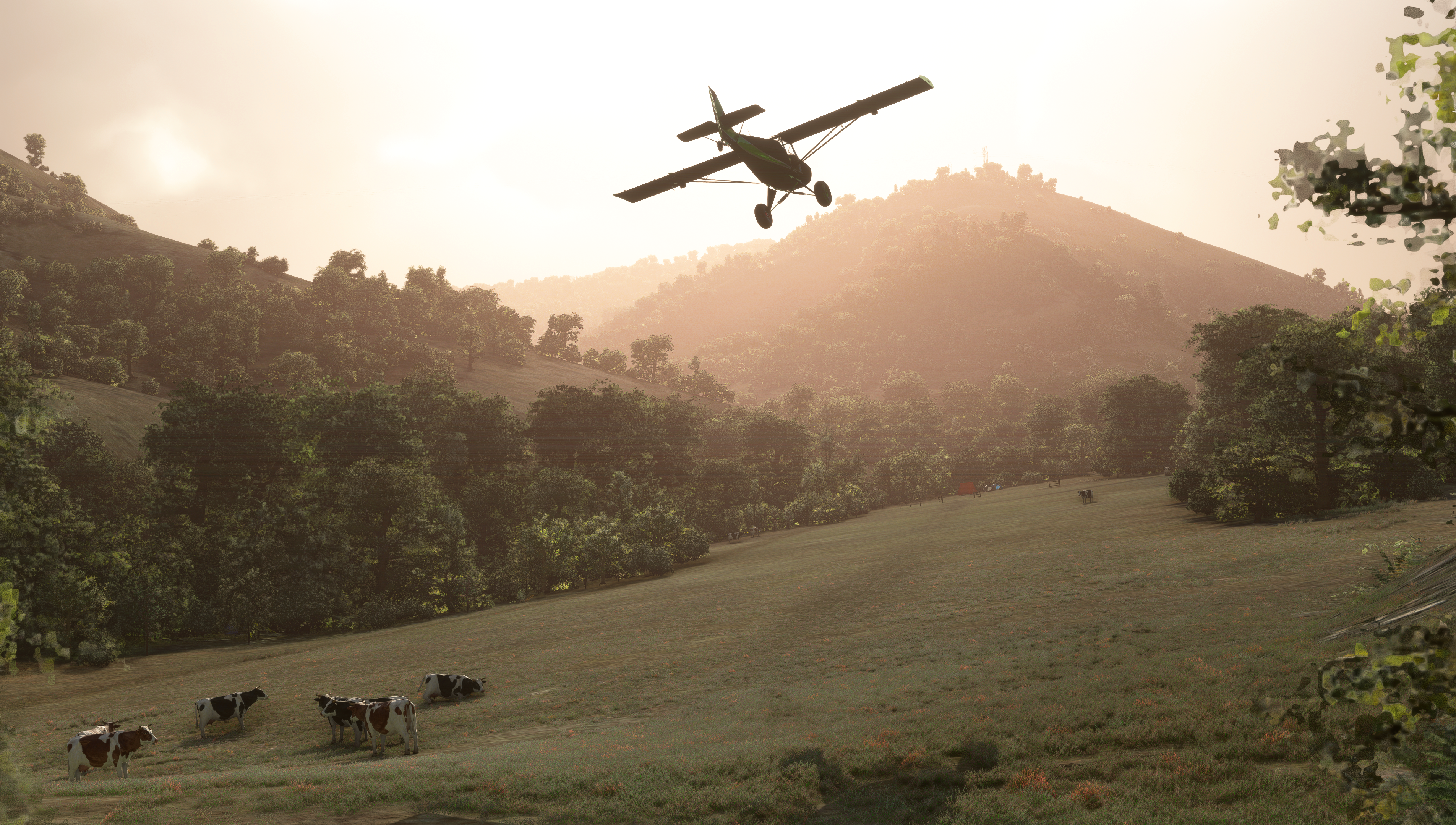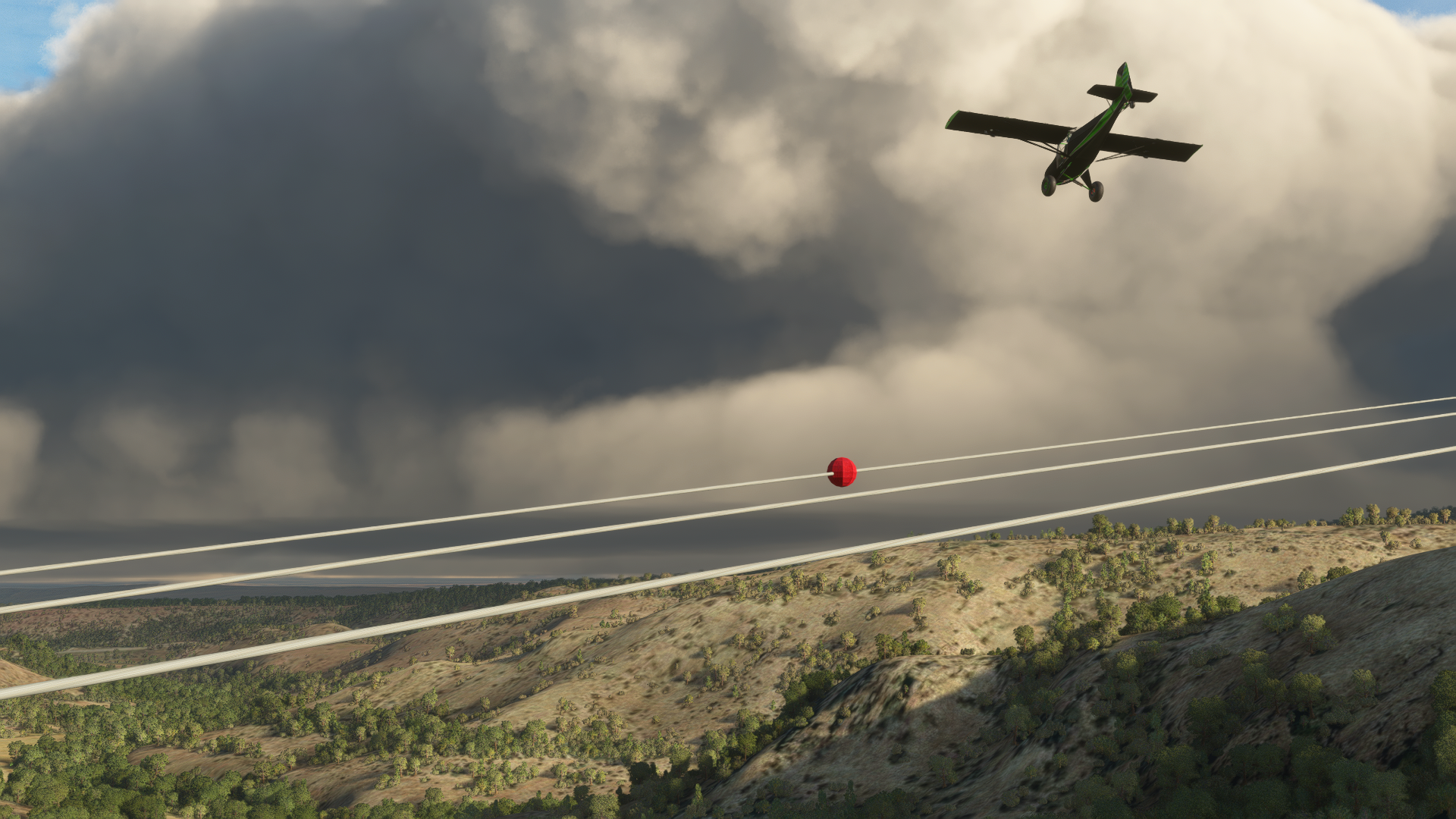 ---
Scenes have a small footprint vs. complete sceneries that cover a larger area. They are also perfect places to play with //42 Campout as they were designed with plenty of plane camping space.
Expect challenging strips with immaculate vibes; whether it feels remote or cozy will depend on each scene.
---
42HV - High Voltage
A farm strip located in Paynes Creek, California.
Discover "High Voltage," a privately owned farm strip nestled amidst breathtaking hills, just a 10-mile flight from 42BC Bush Plane Campout. This grass field is sloped to one side and tailor-made for high-wing STOL aircraft, offering an exhilarating and challenging approach with nearby high-voltage power lines adding an extra thrill. If you can hear the buzzing, you're too close!

Watch for grazing cows as you enjoy a tranquil flight into the valley. With no on-site amenities, High Voltage caters to adventurous souls, but fear not, an old country store awaits just up the road, offering delightful treats and a cup of coffee. Remember to give Farmer Bob a friendly flyover before landing!