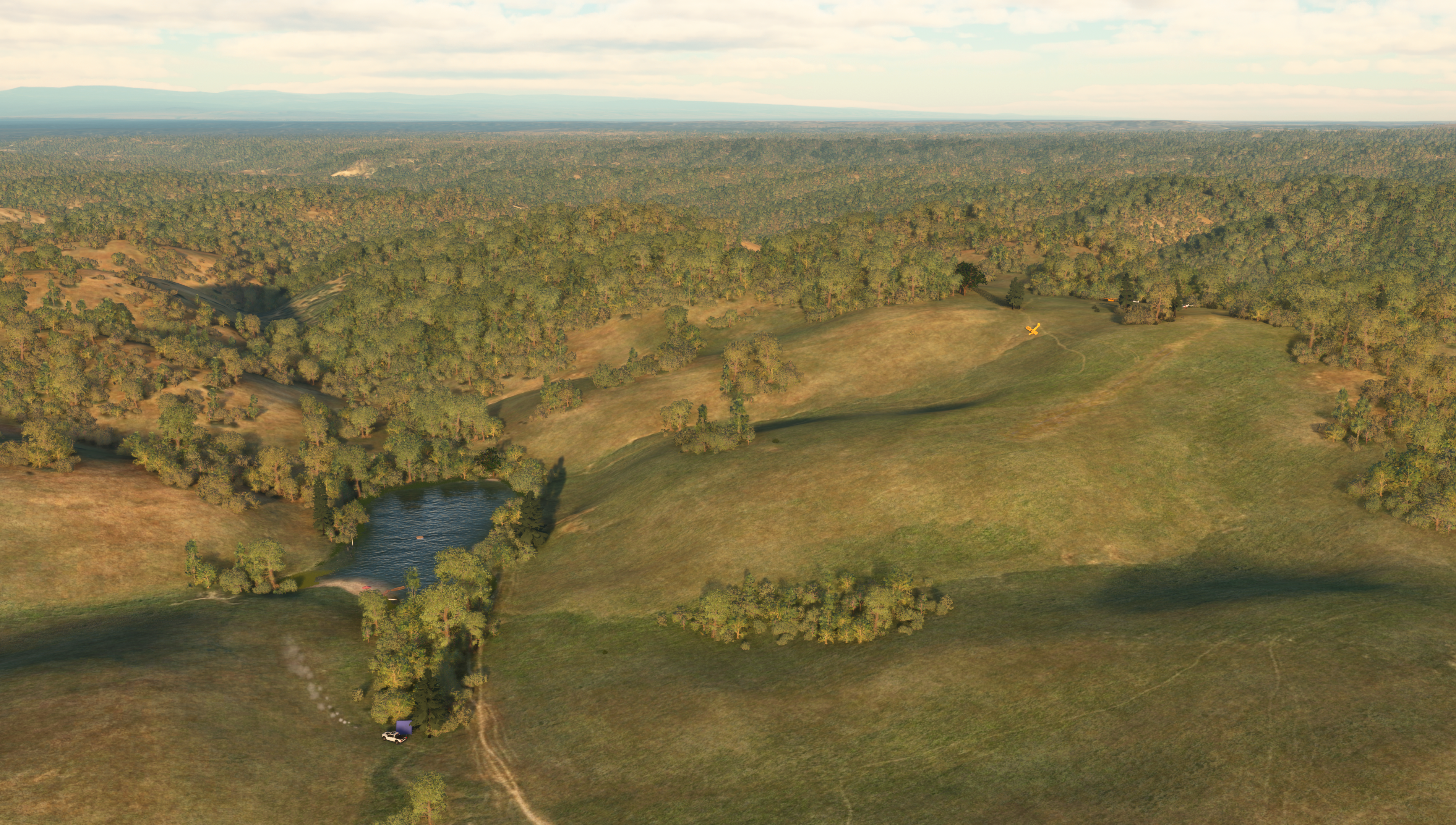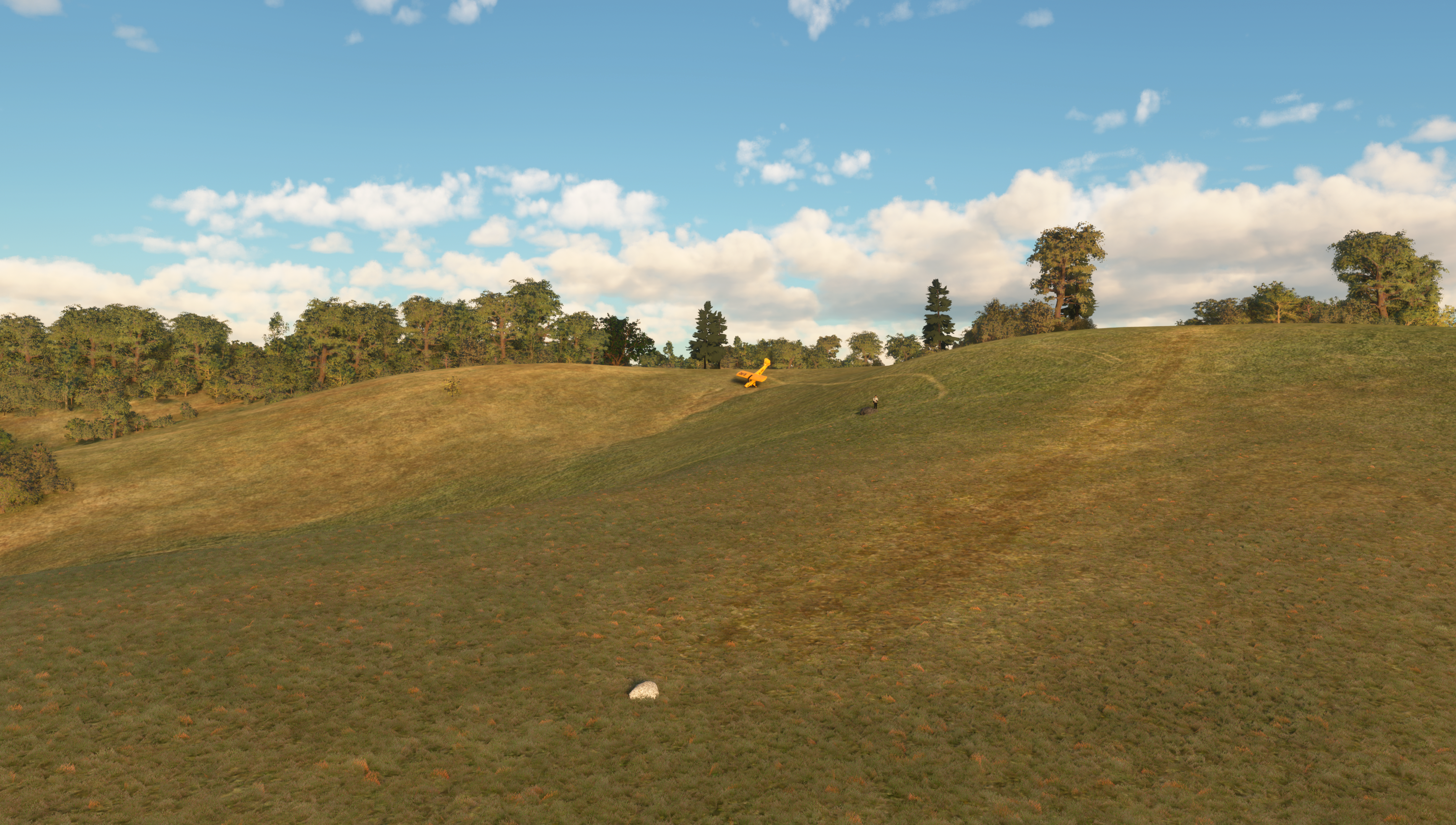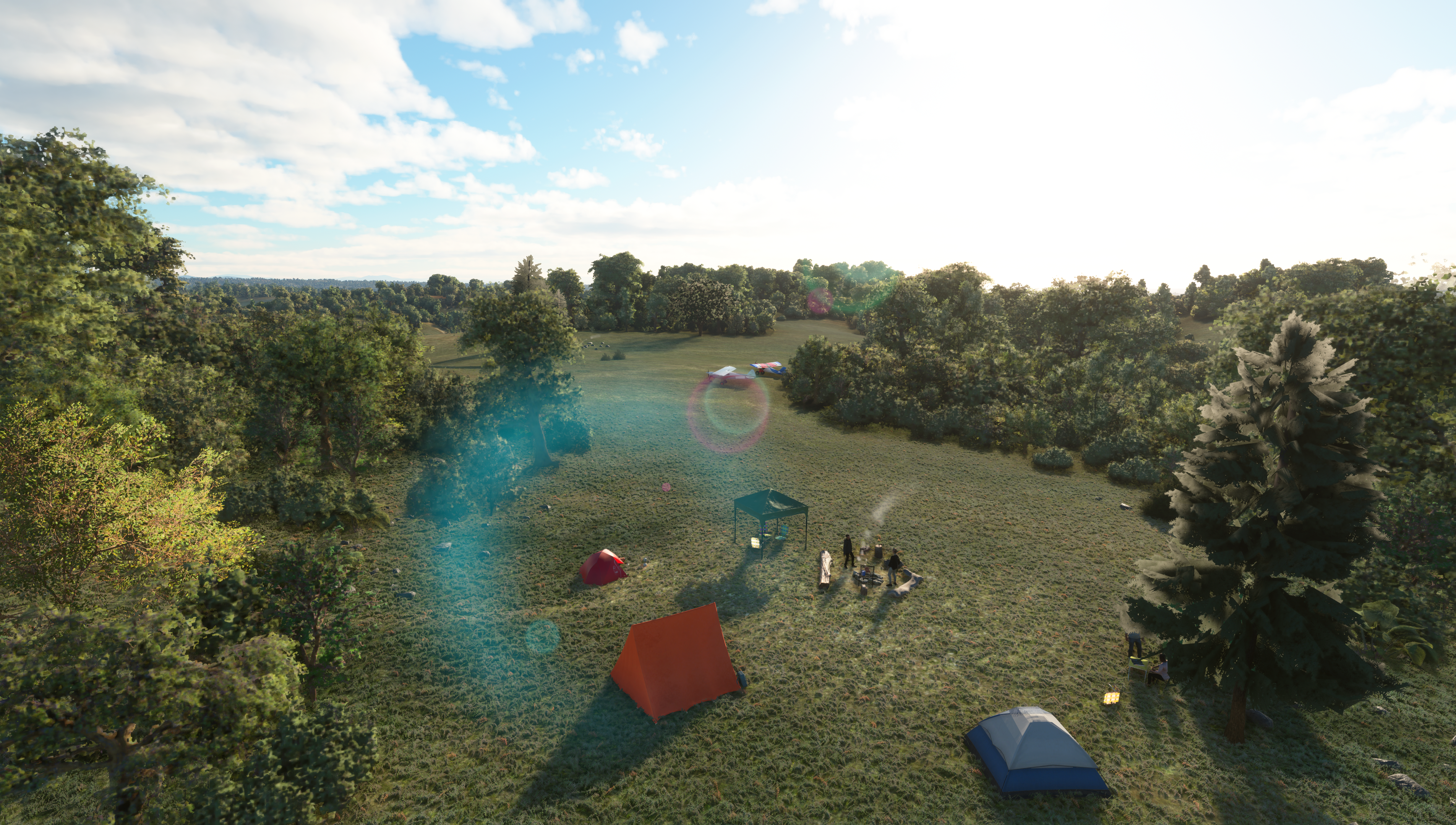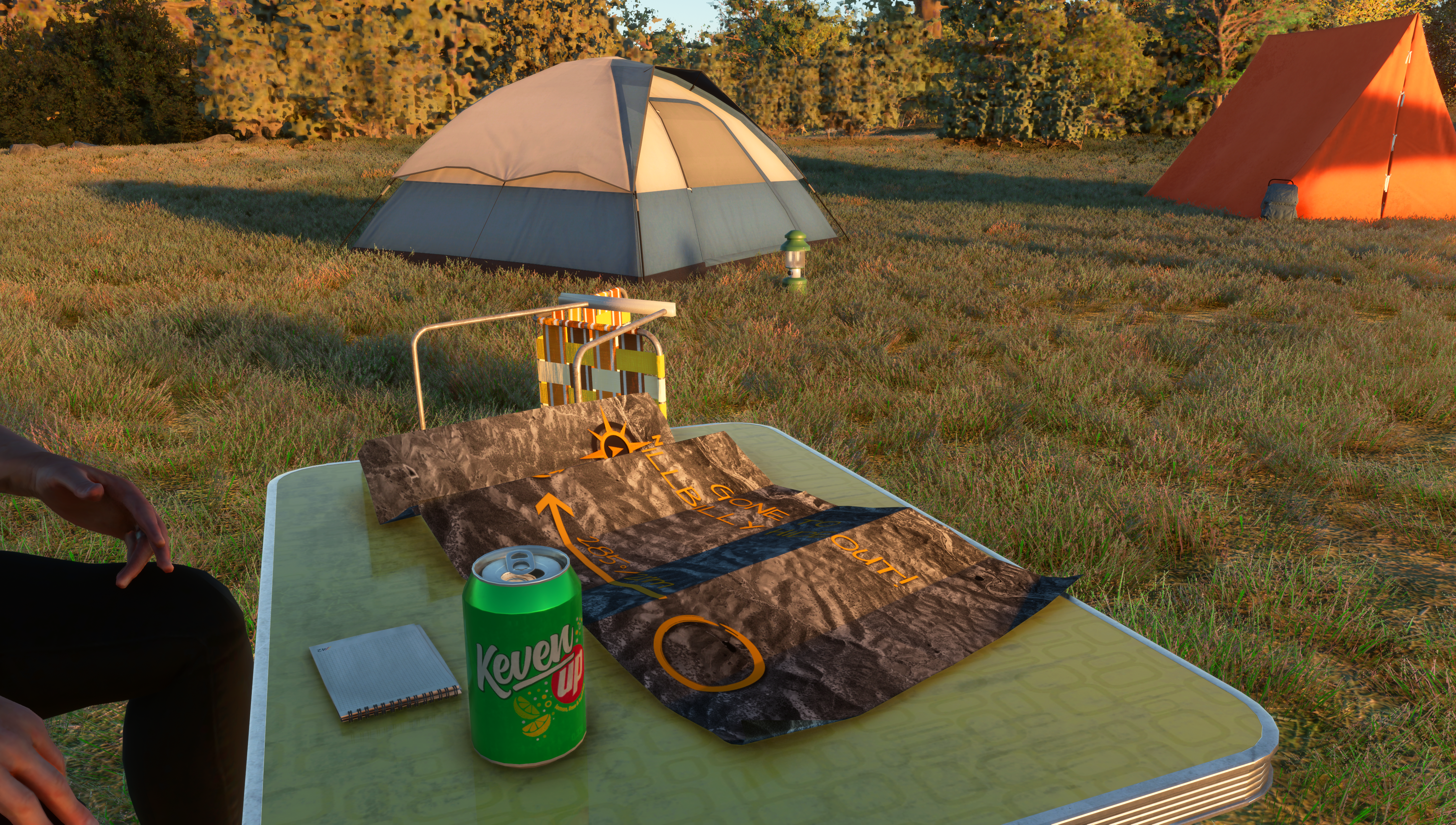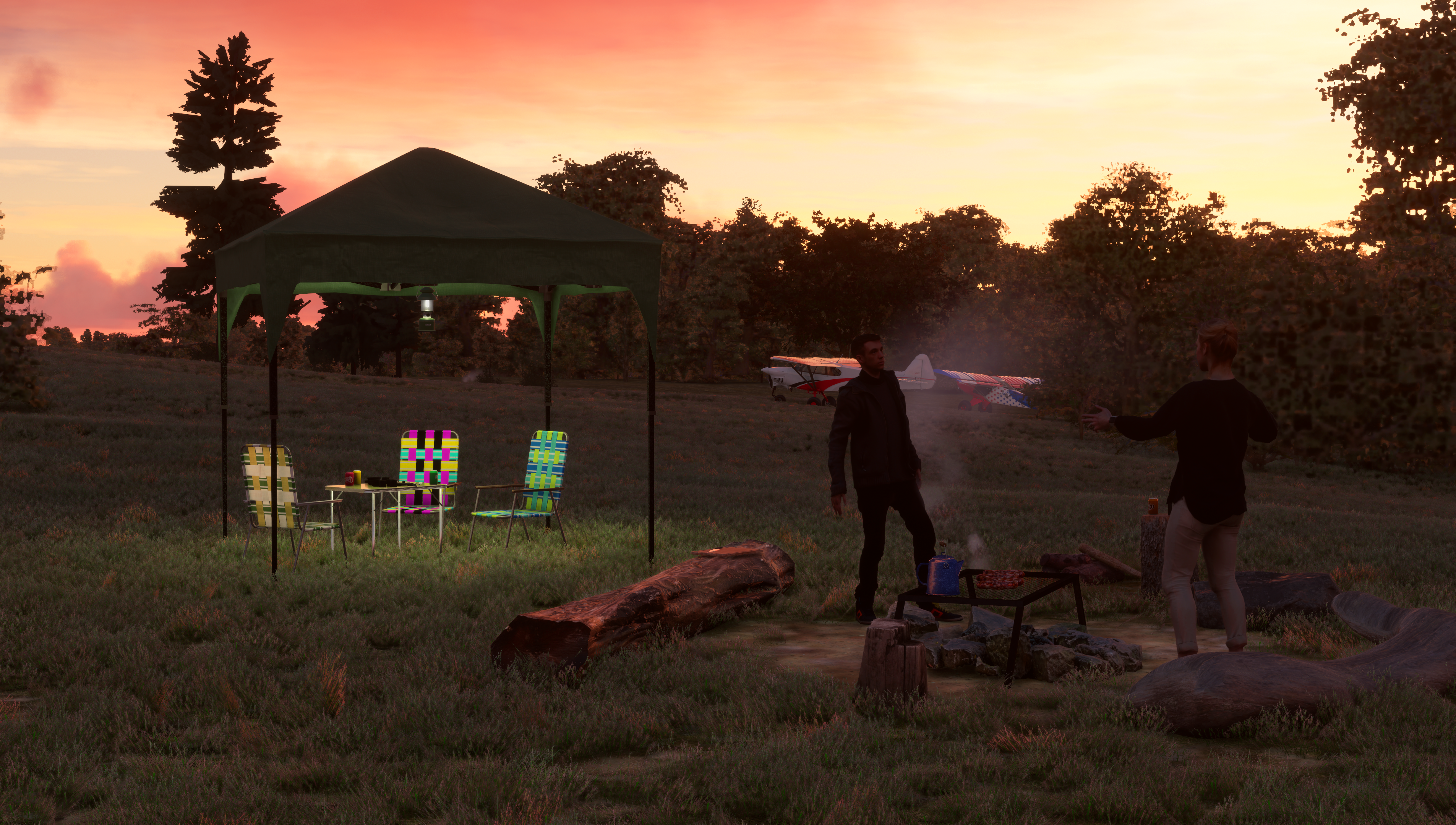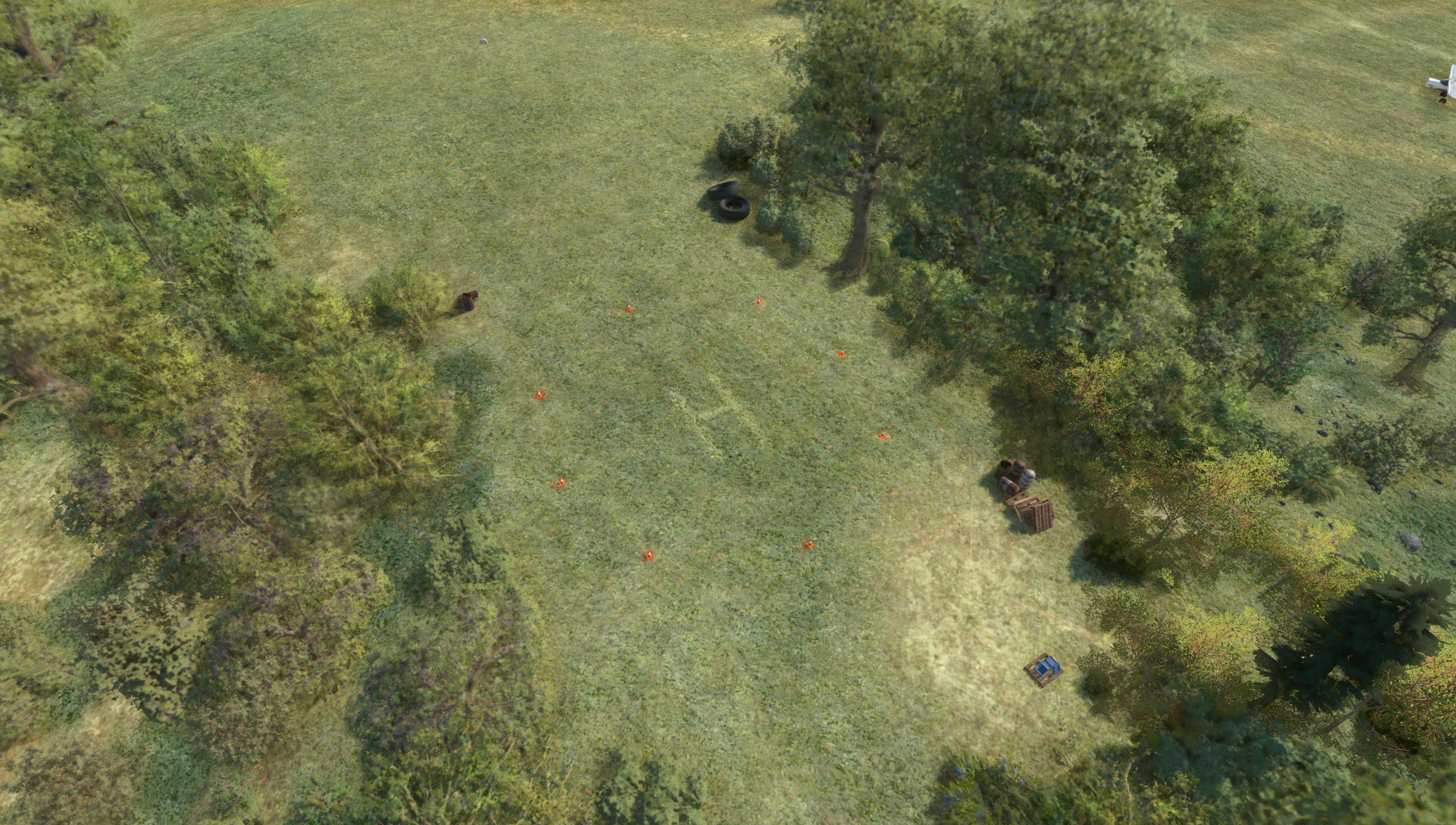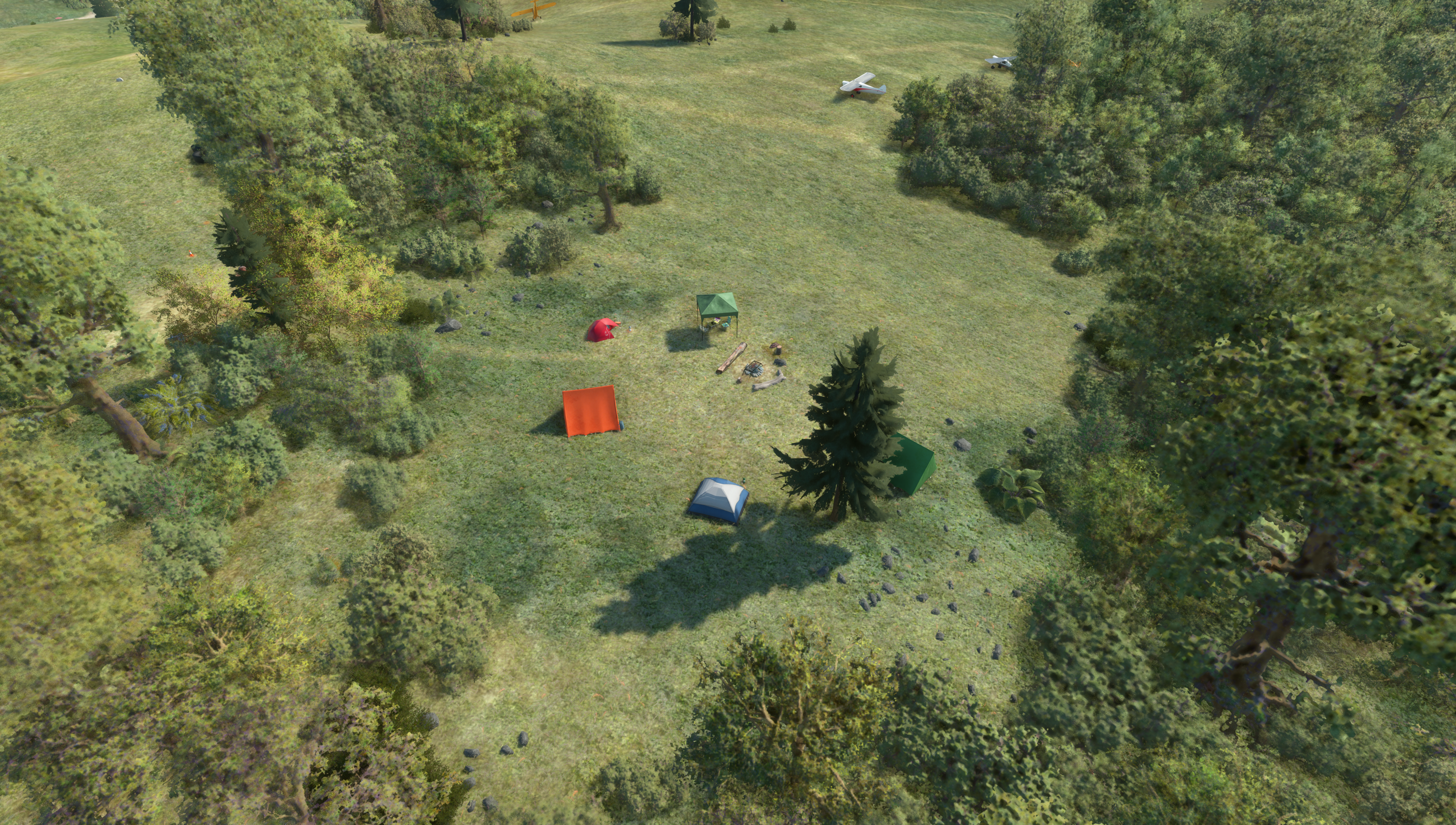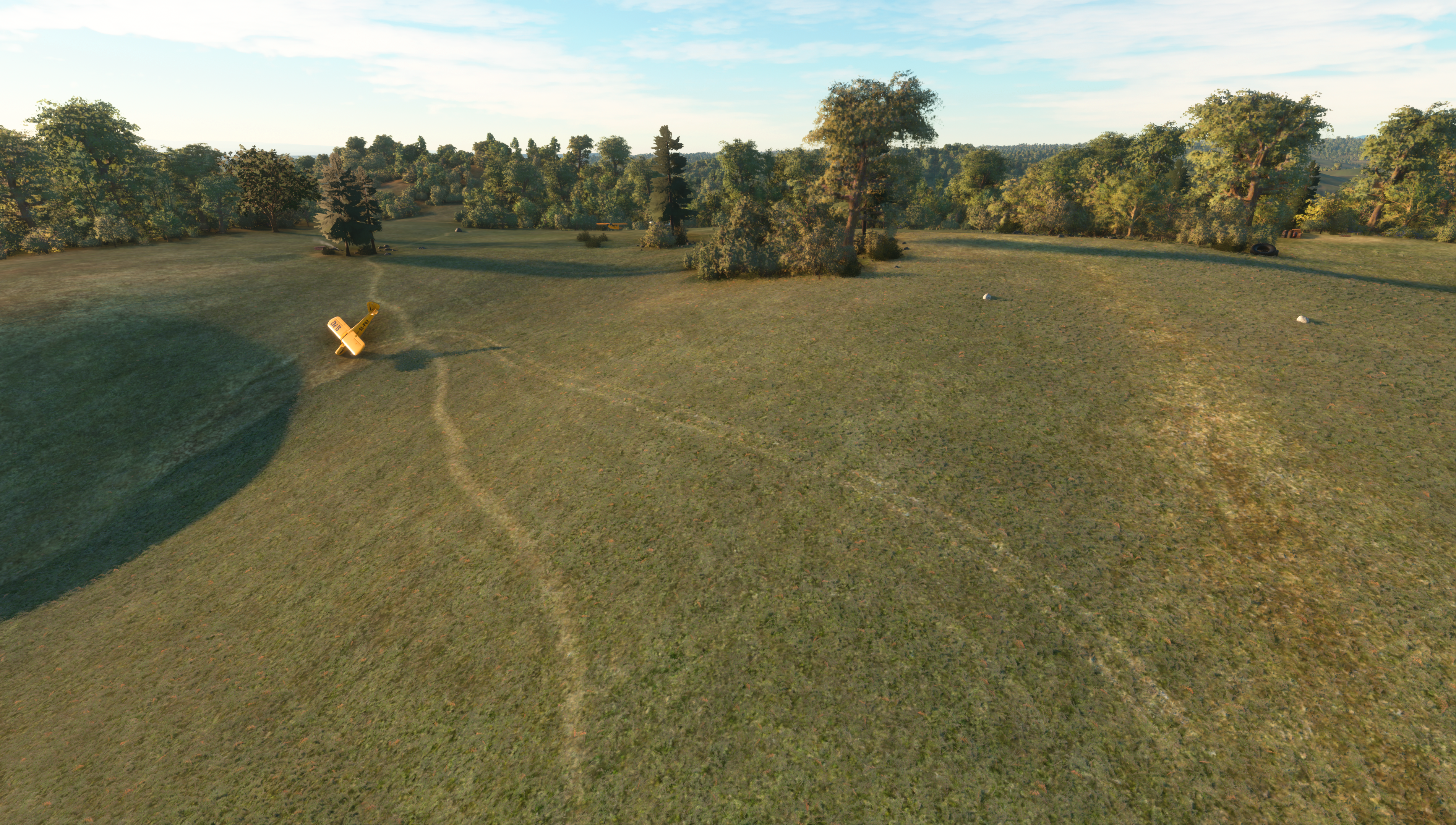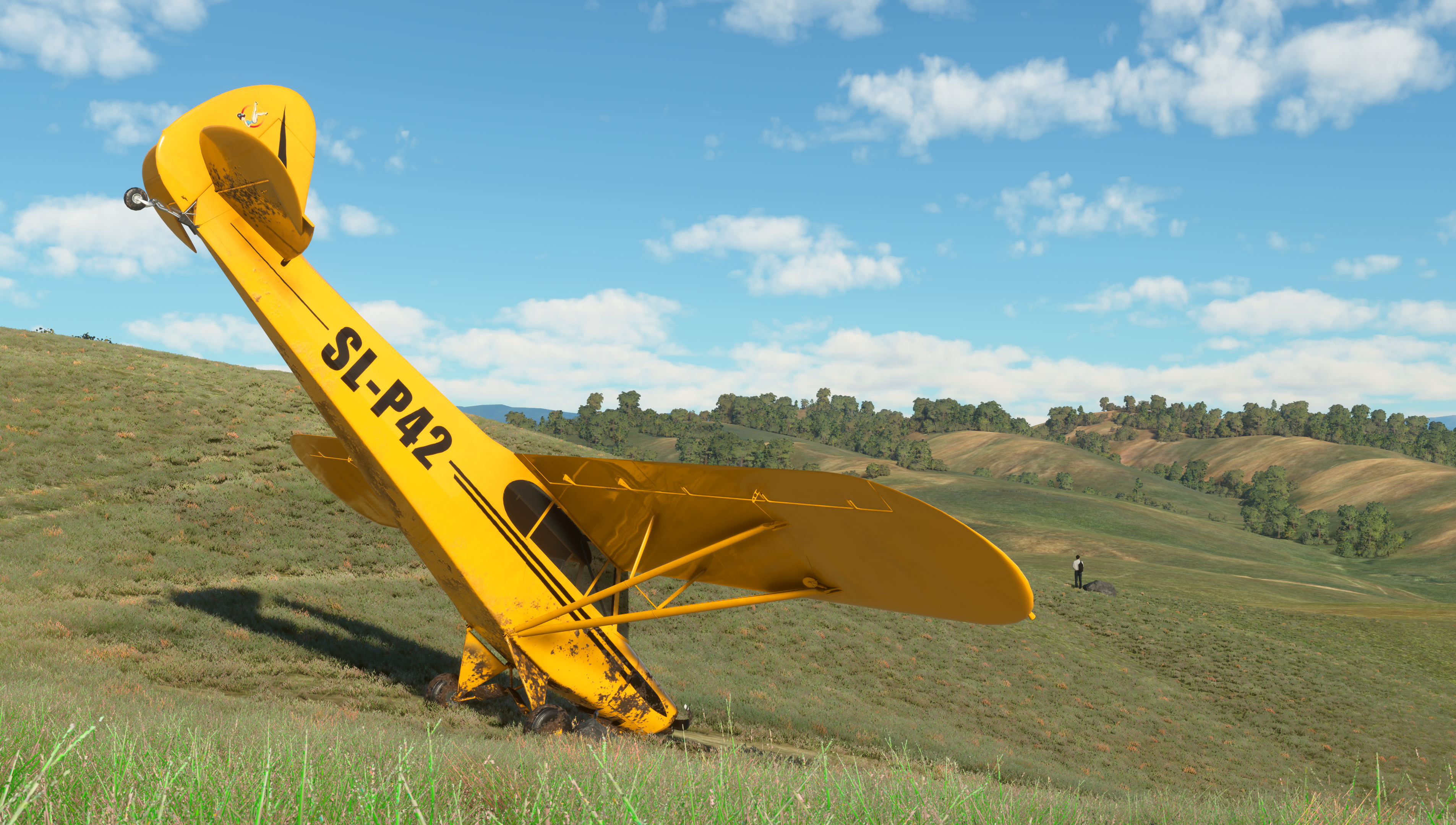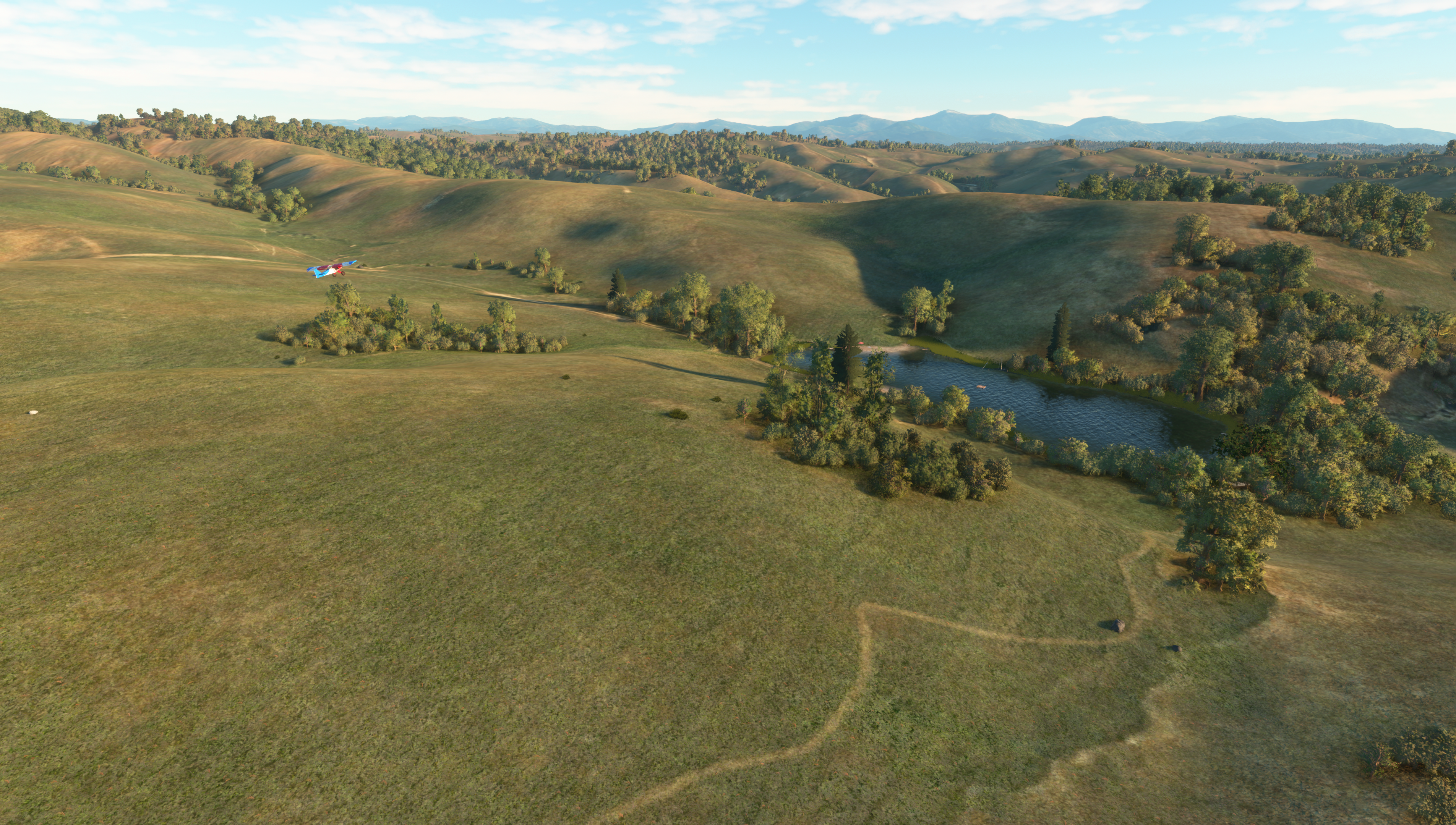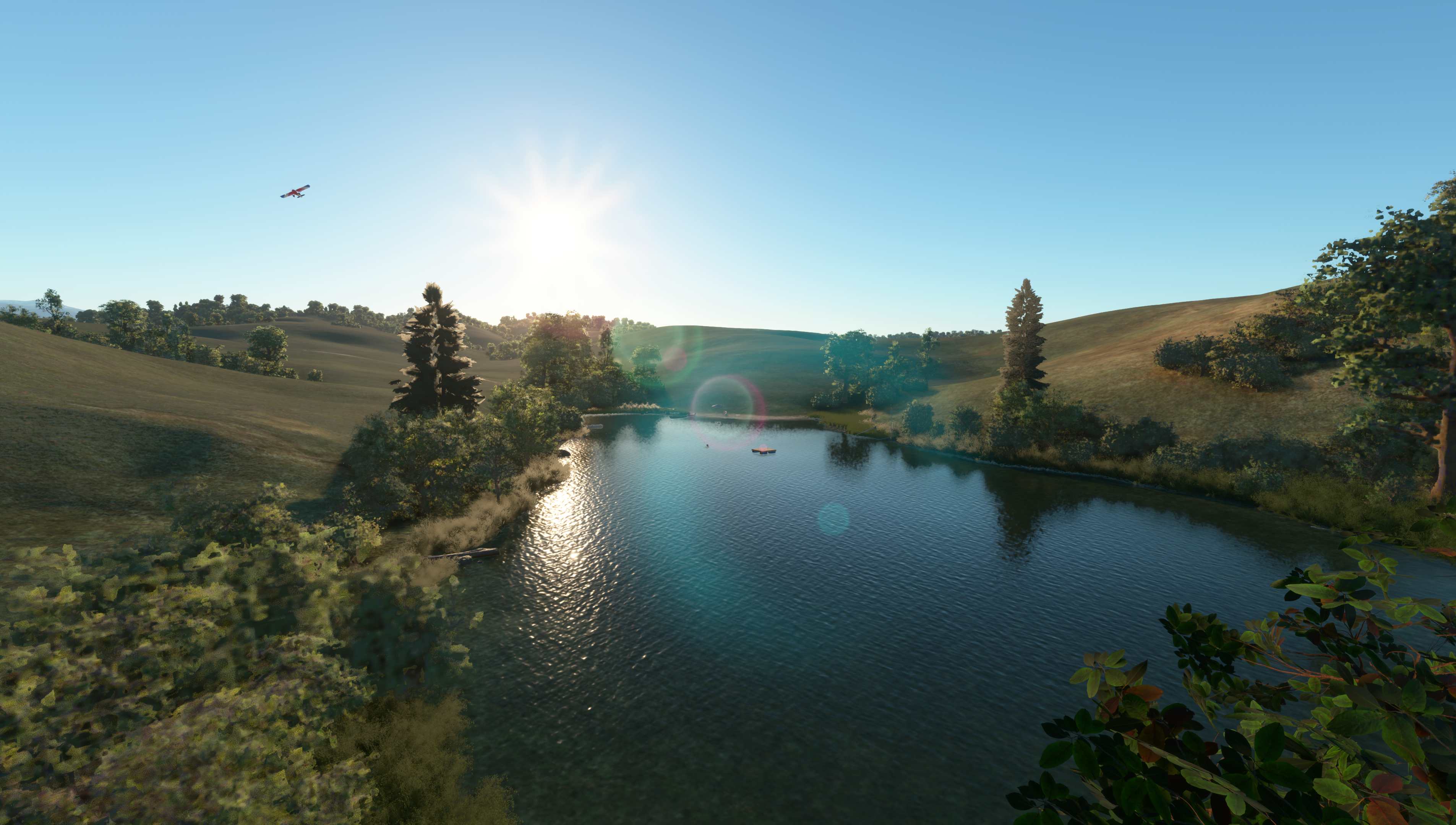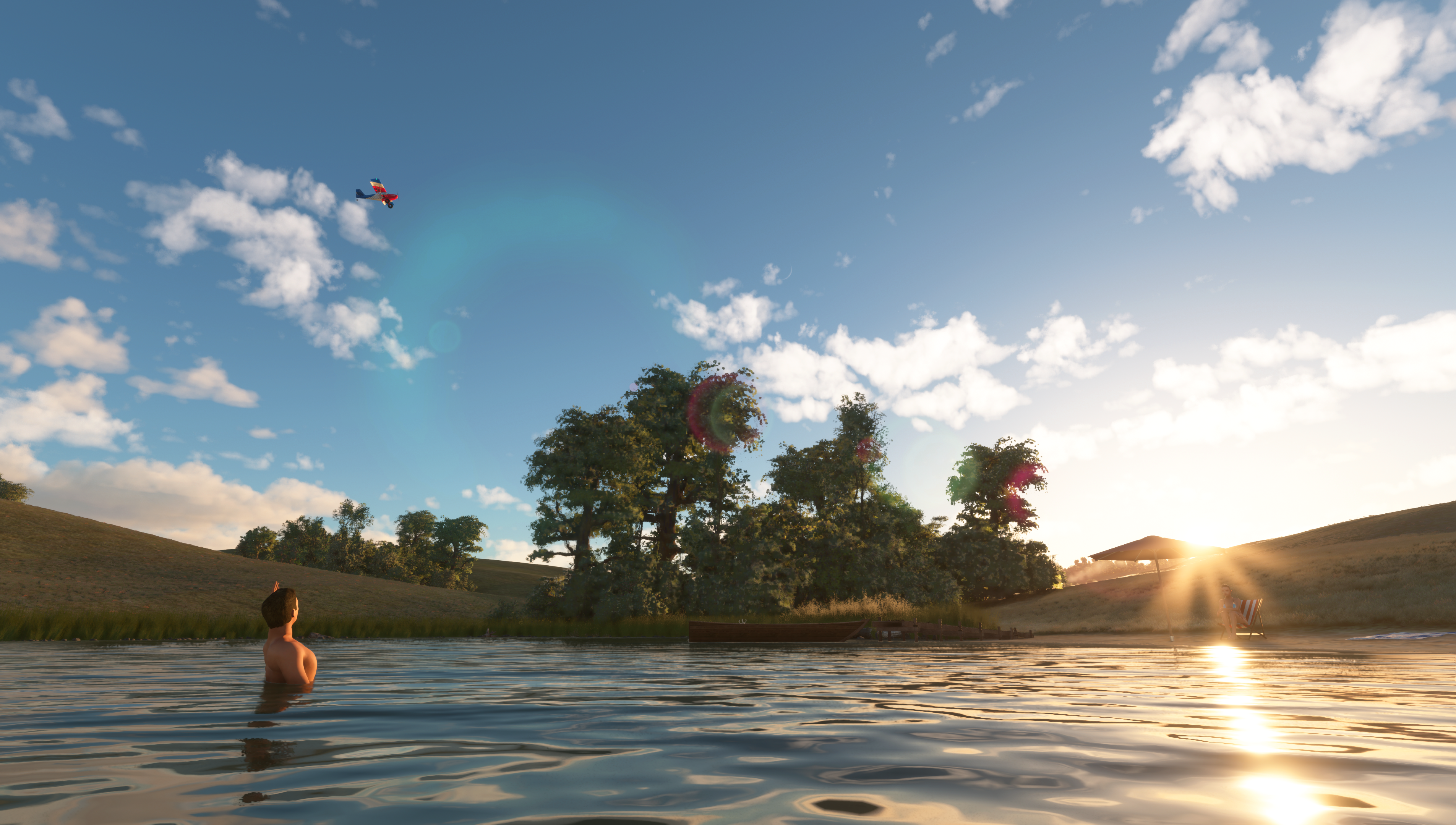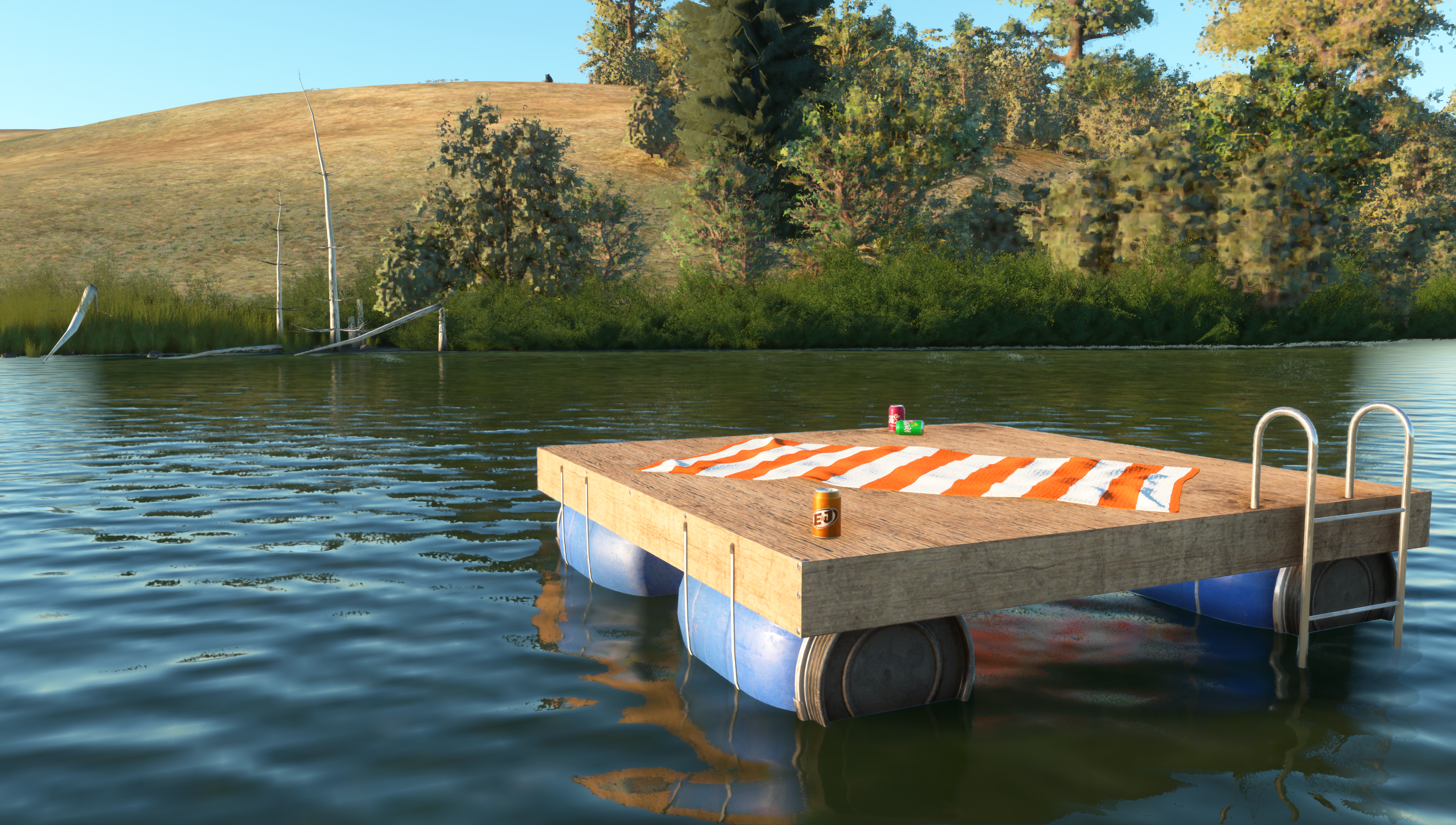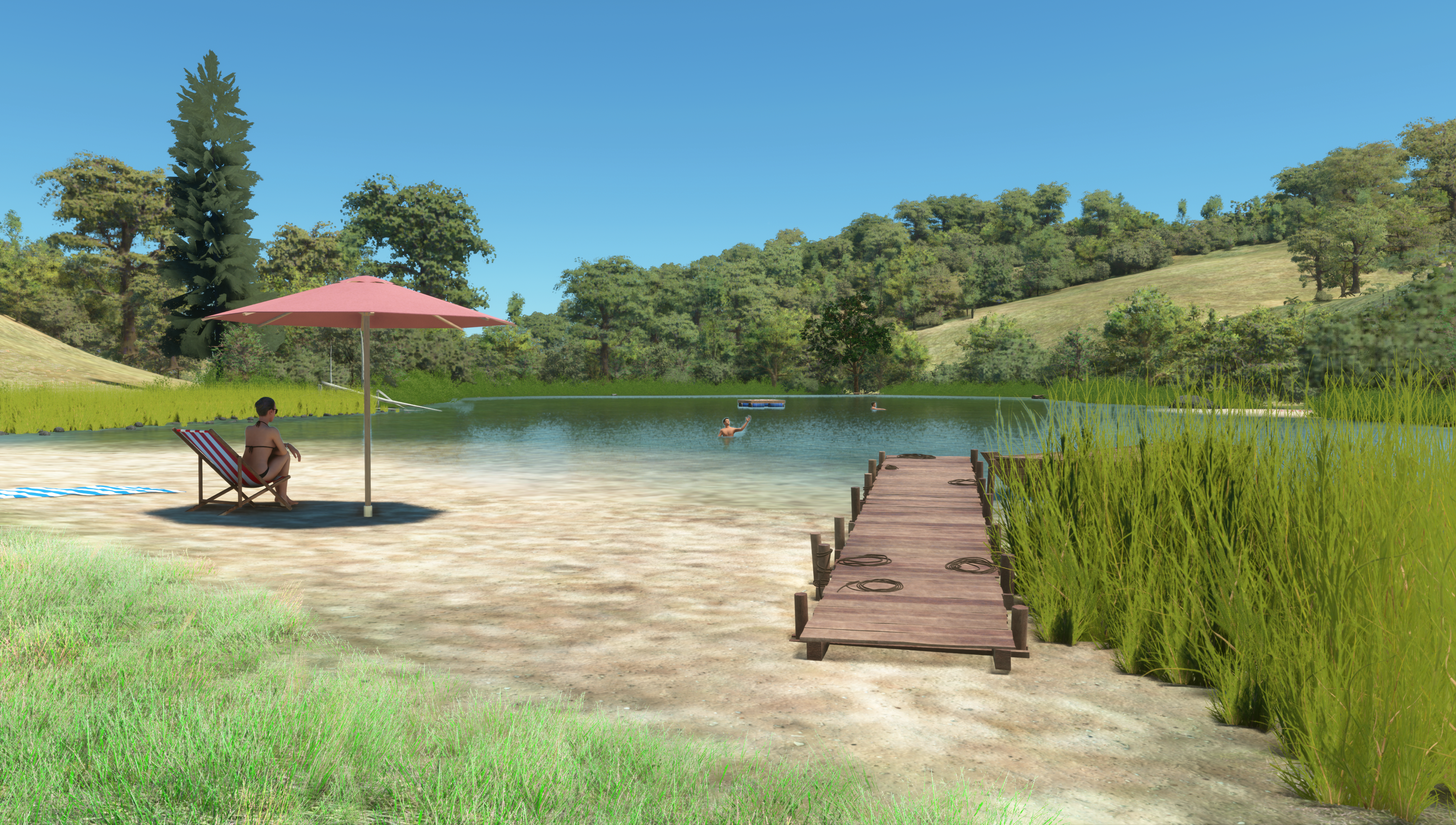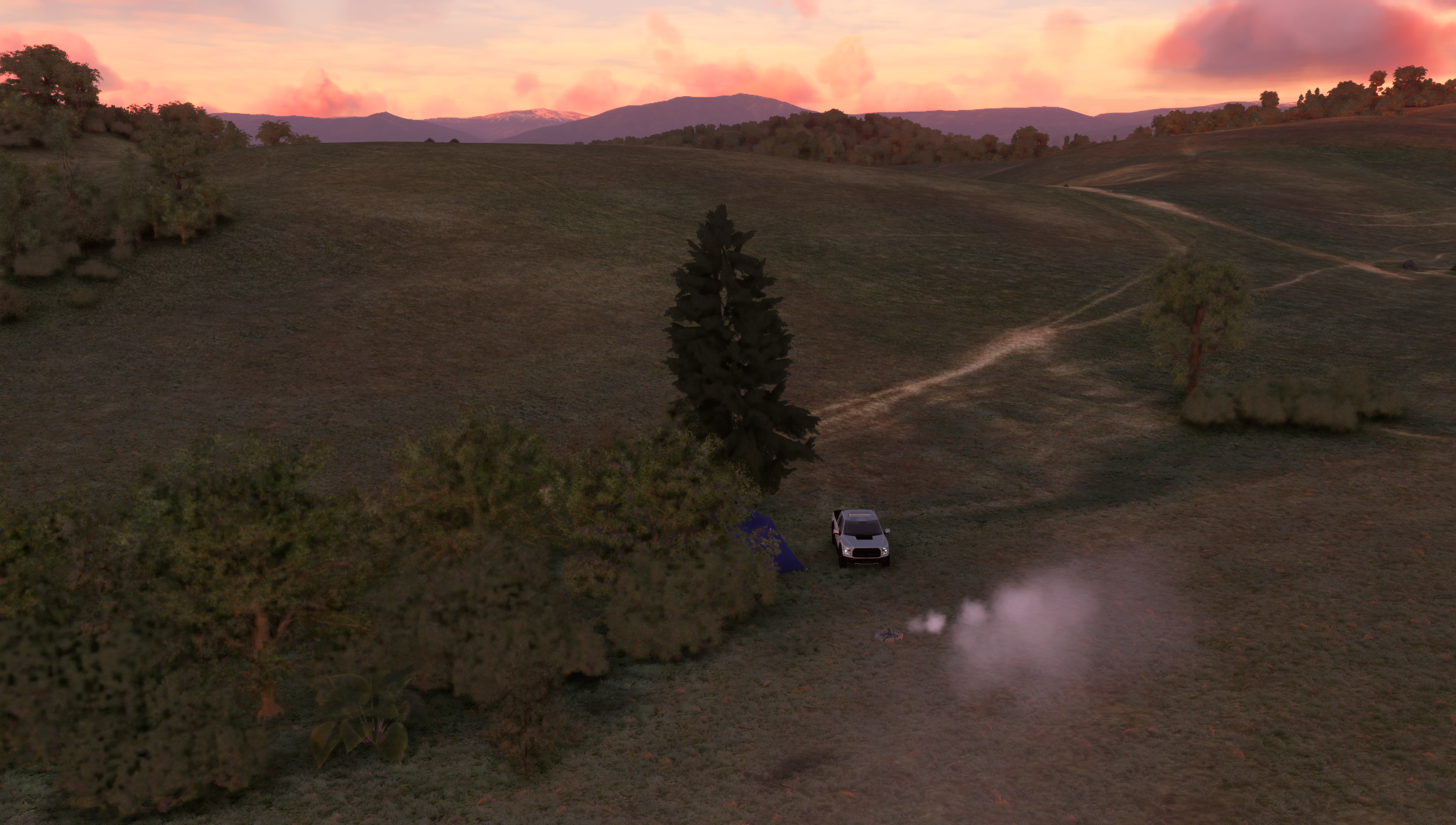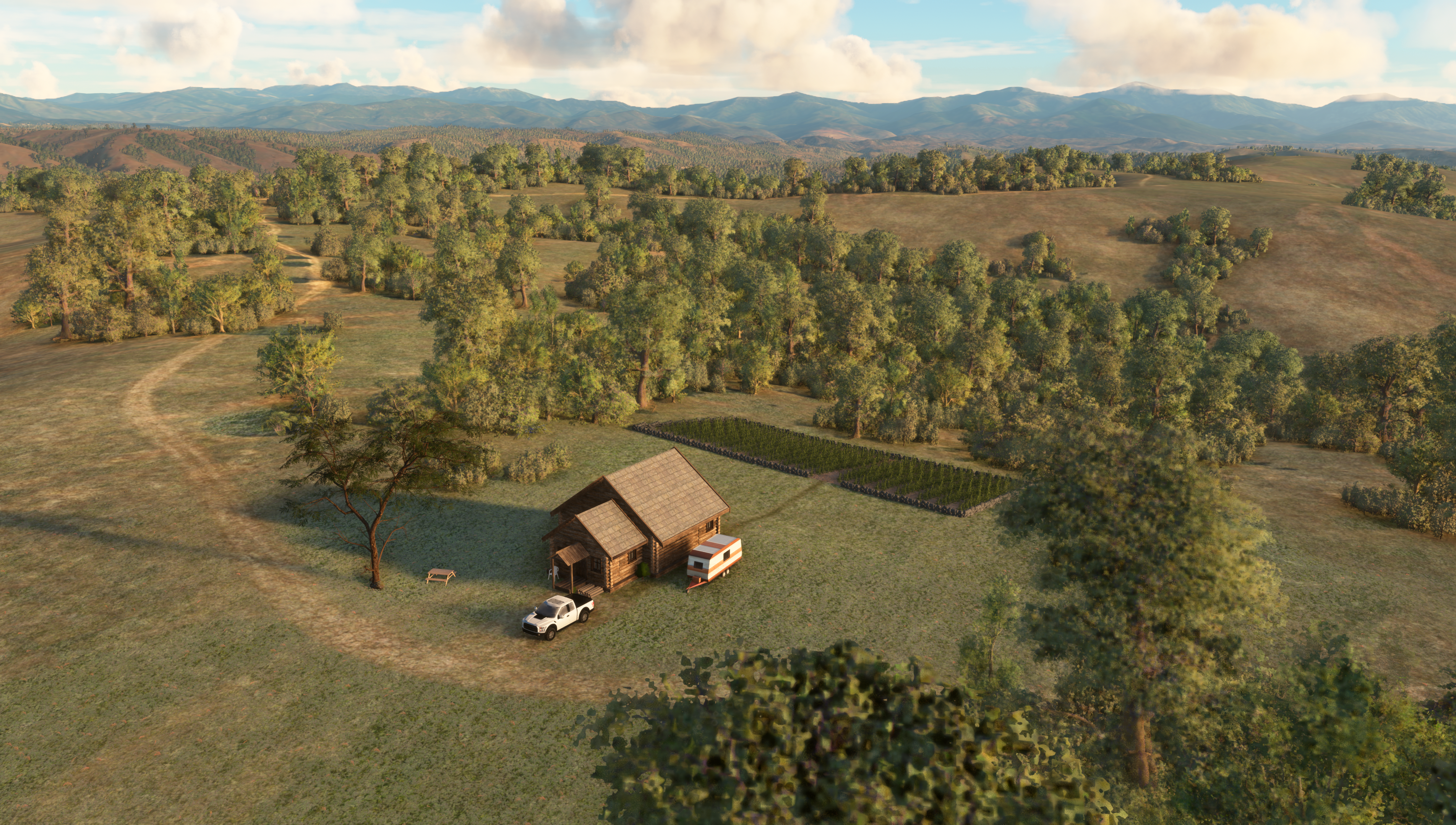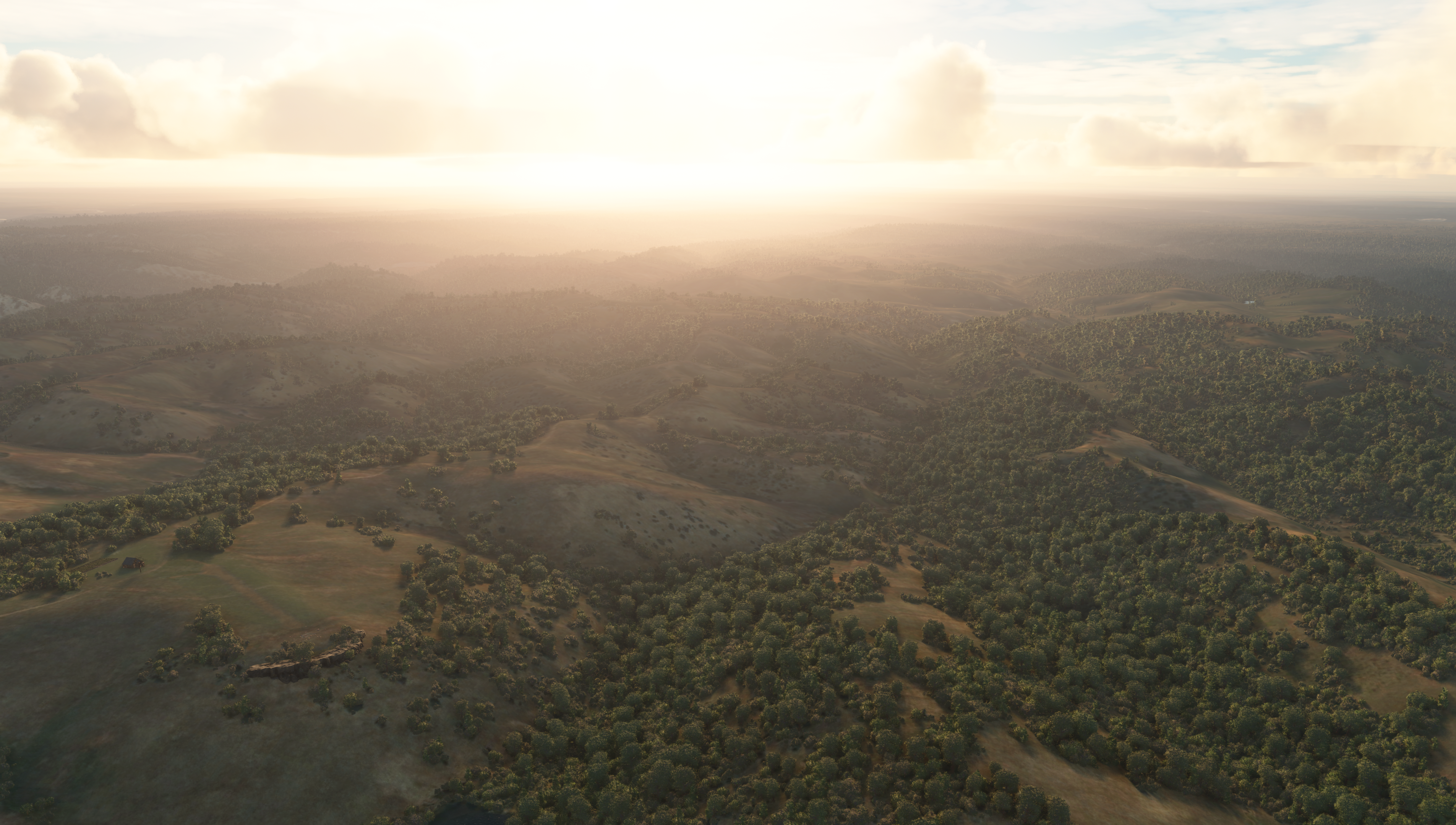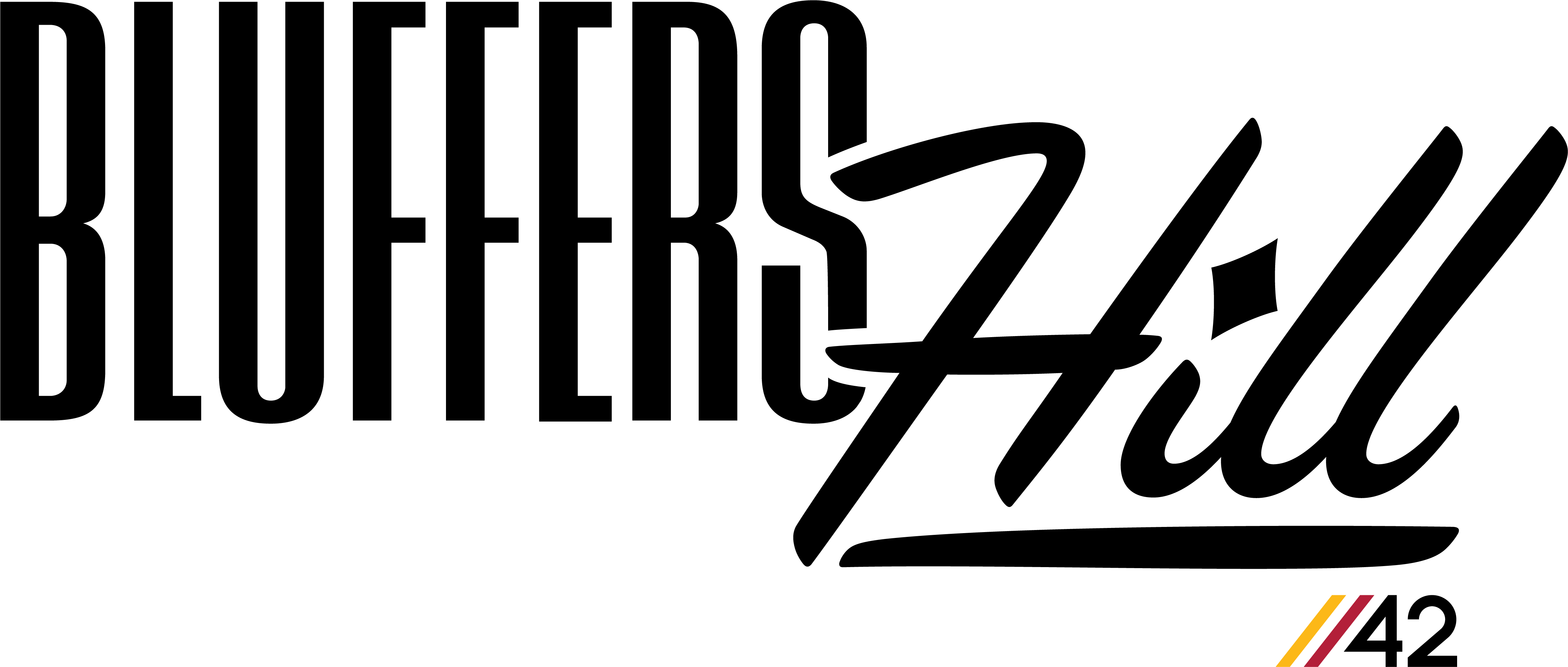 ---
Scenes have a small footprint vs. complete sceneries that cover a larger area. They are also perfect places to play with //42 Campout as they were designed with plenty of plane camping space.
Expect challenging strips with immaculate vibes; whether it feels remote or cozy will depend on each scene.
---
42BH - Bluffers Hill
A grass strip located in Tehama County, California.
Welcome to Bluffers Hill – Where the Stakes are High, and the Bluffs are Real! Just a 35nm flight from 42HB Hogsback Ranch. Roll the dice as you attempt to land on this dangerous sloped grass runway. With no safe option for a go-around, Bluffers Hill dares you to take on the odds. Don't forget to explore the surrounding bluffs and sandbars as well; who knows, you might even stumble on the Hillbilly Hideout 🌿
♦️ At Bluffers Hill, we've got the diamonds; you bring the aces! Only those who feed on the thrill of a challenge will genuinely savor the triumphant feeling of conquering this little gem.