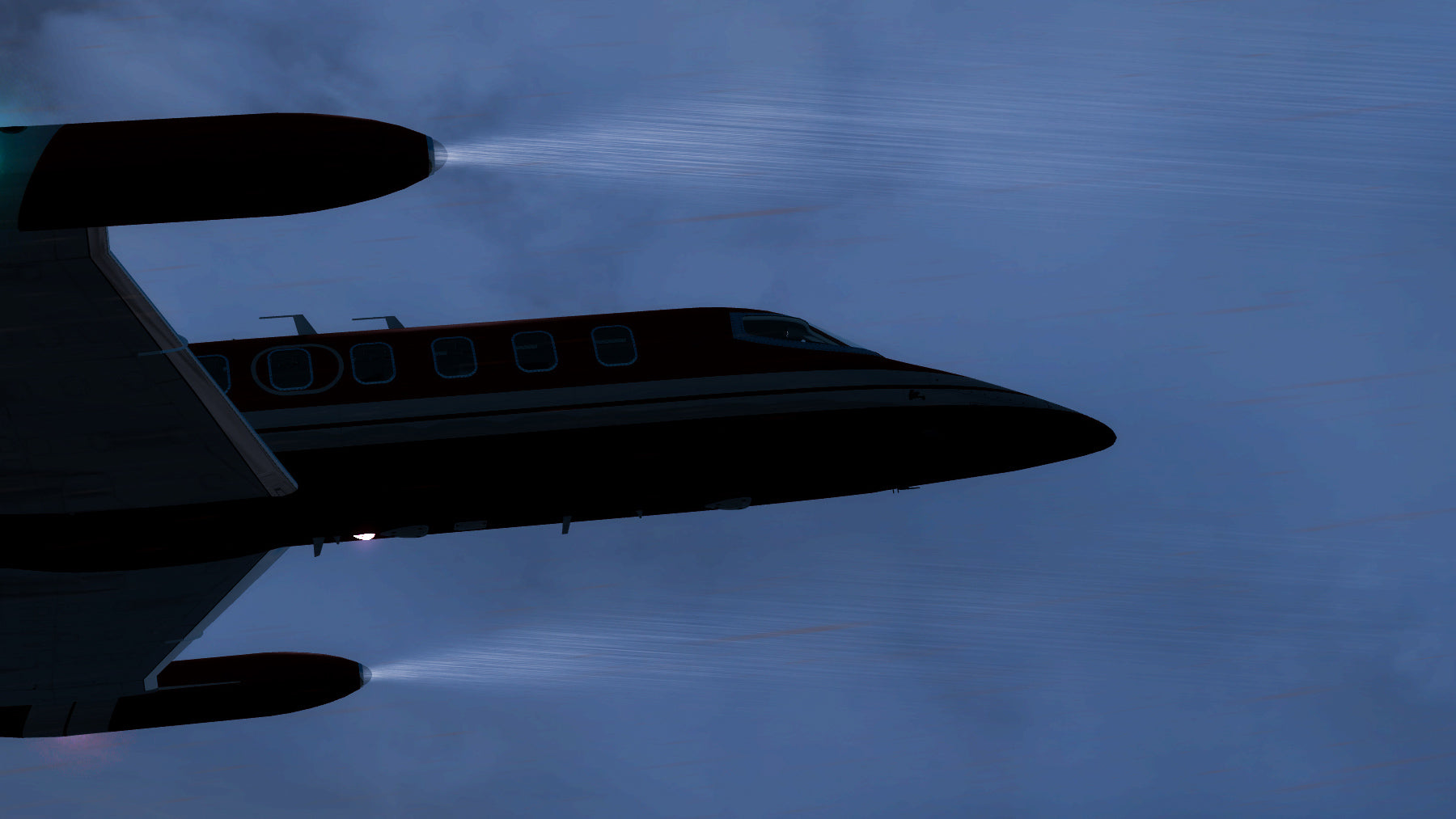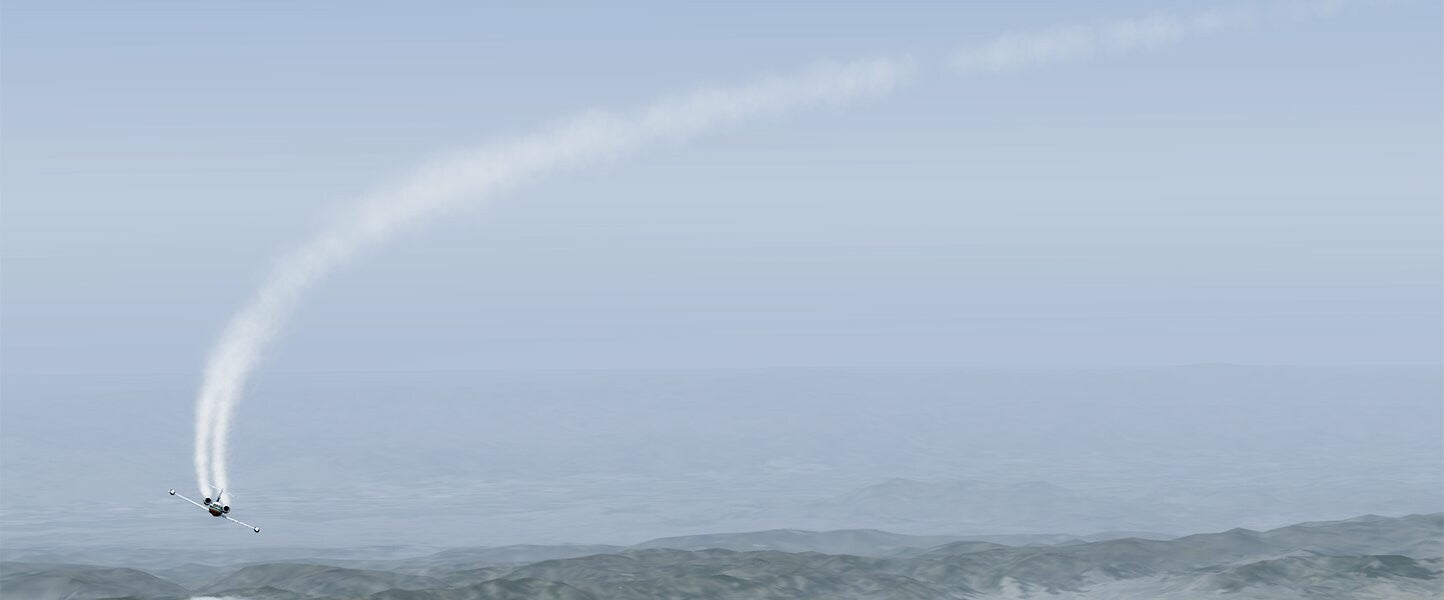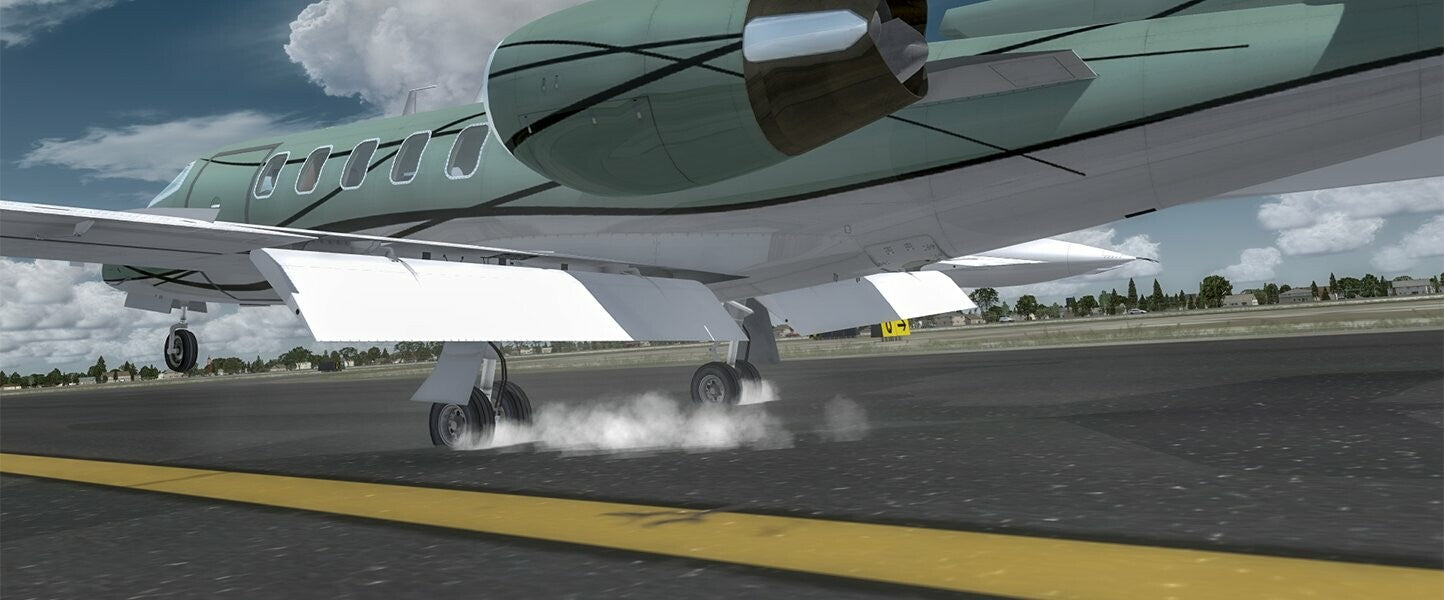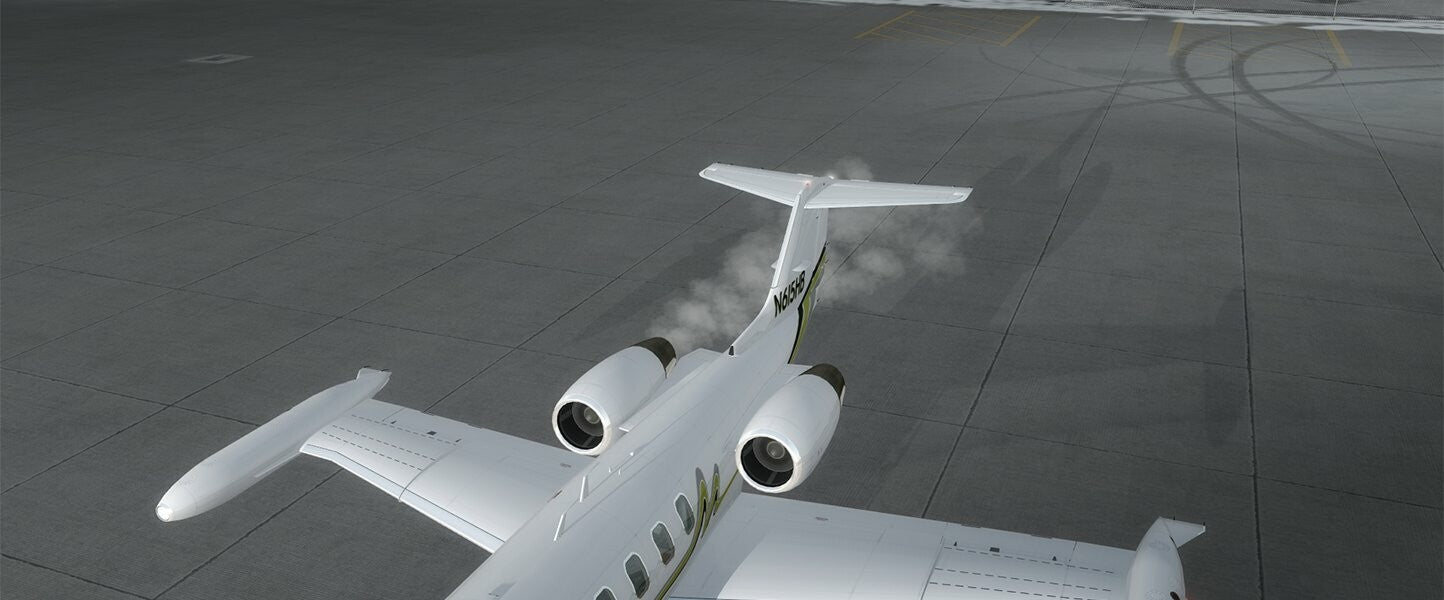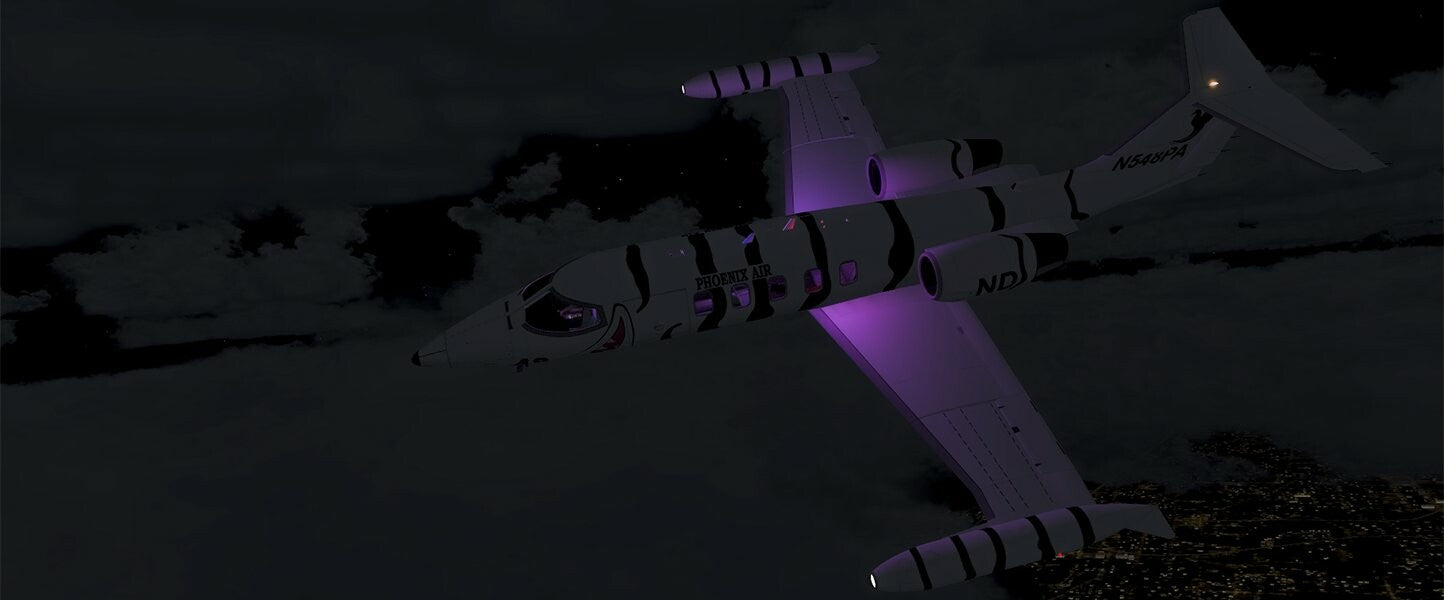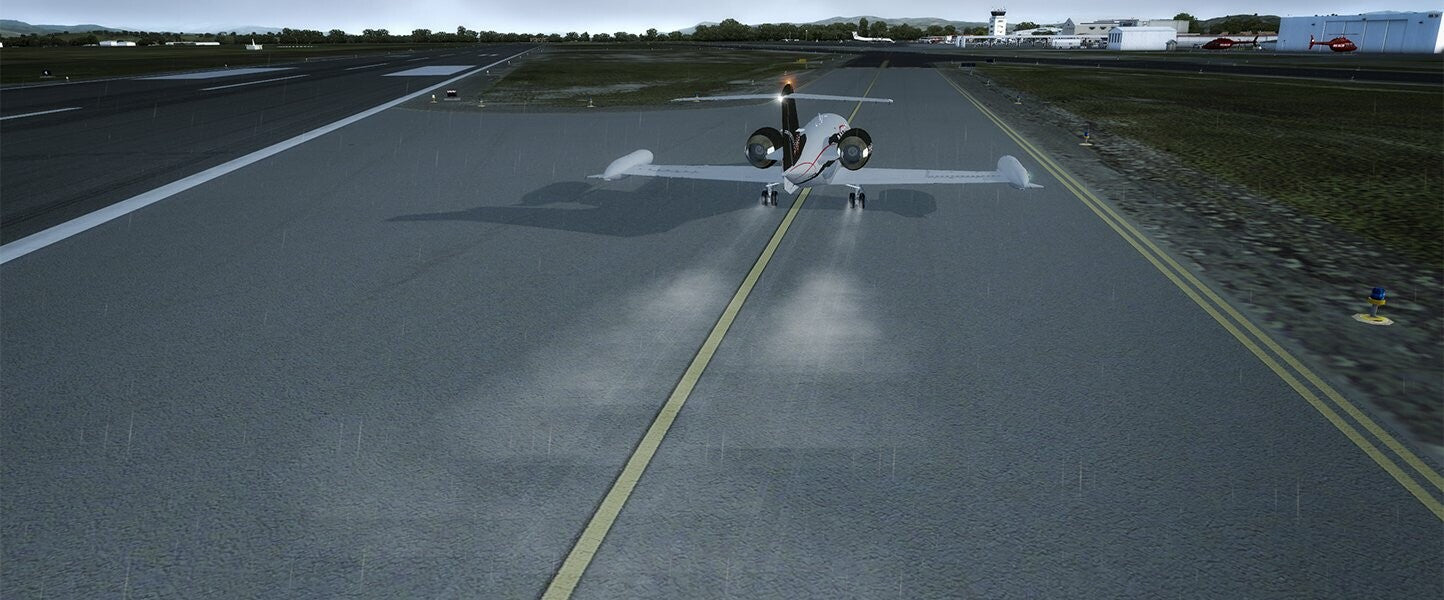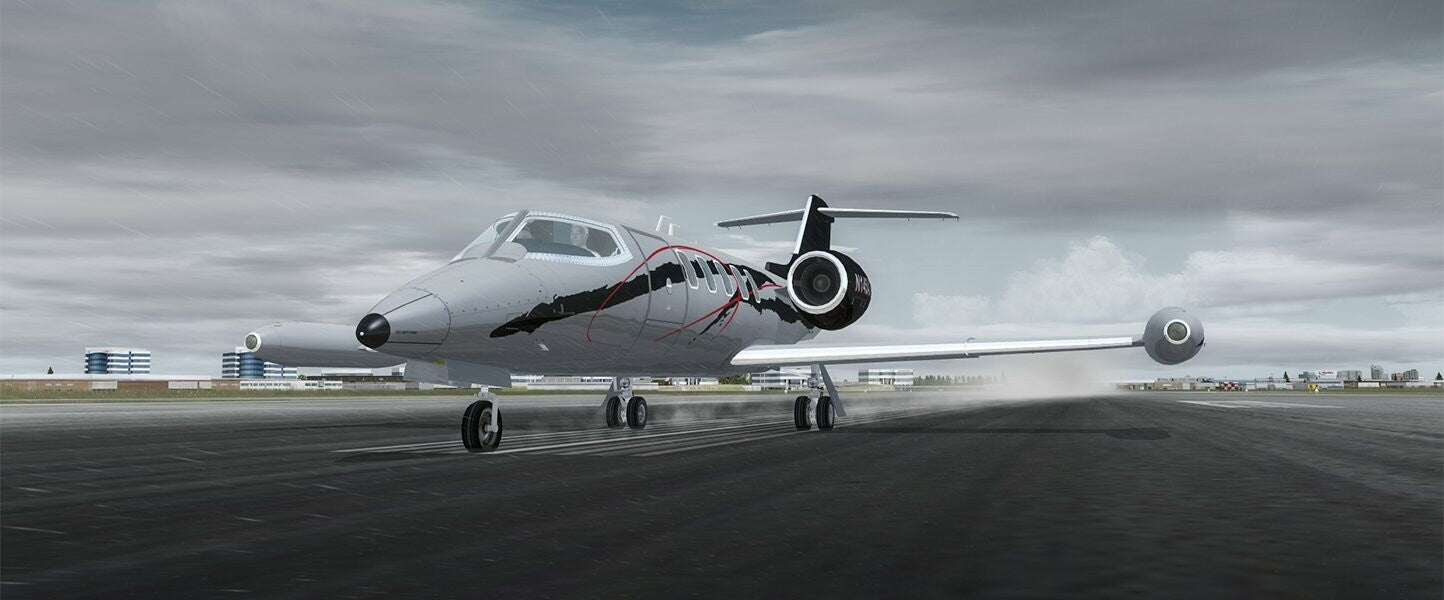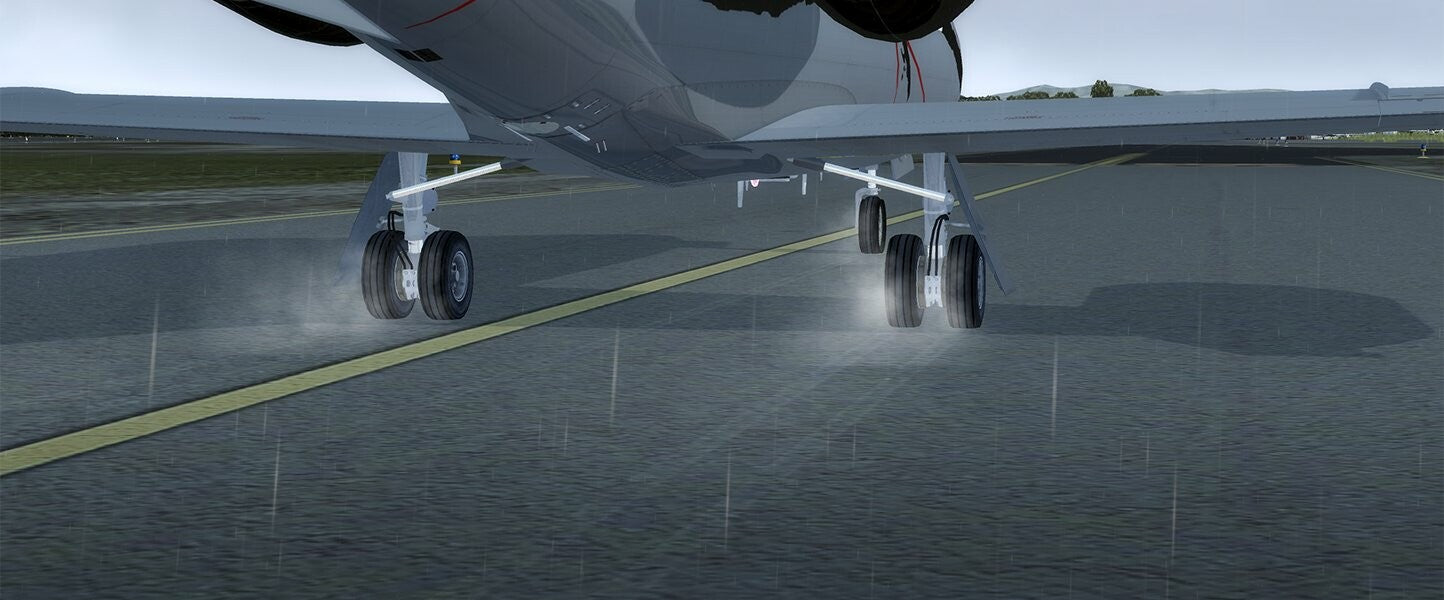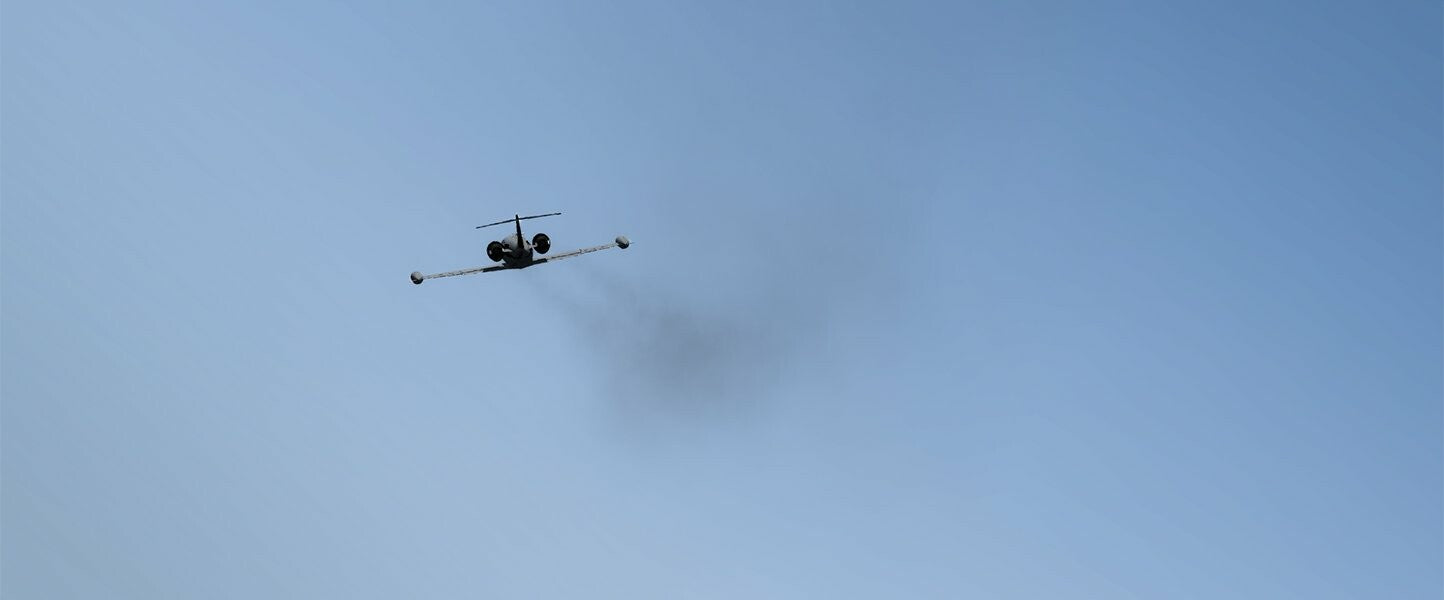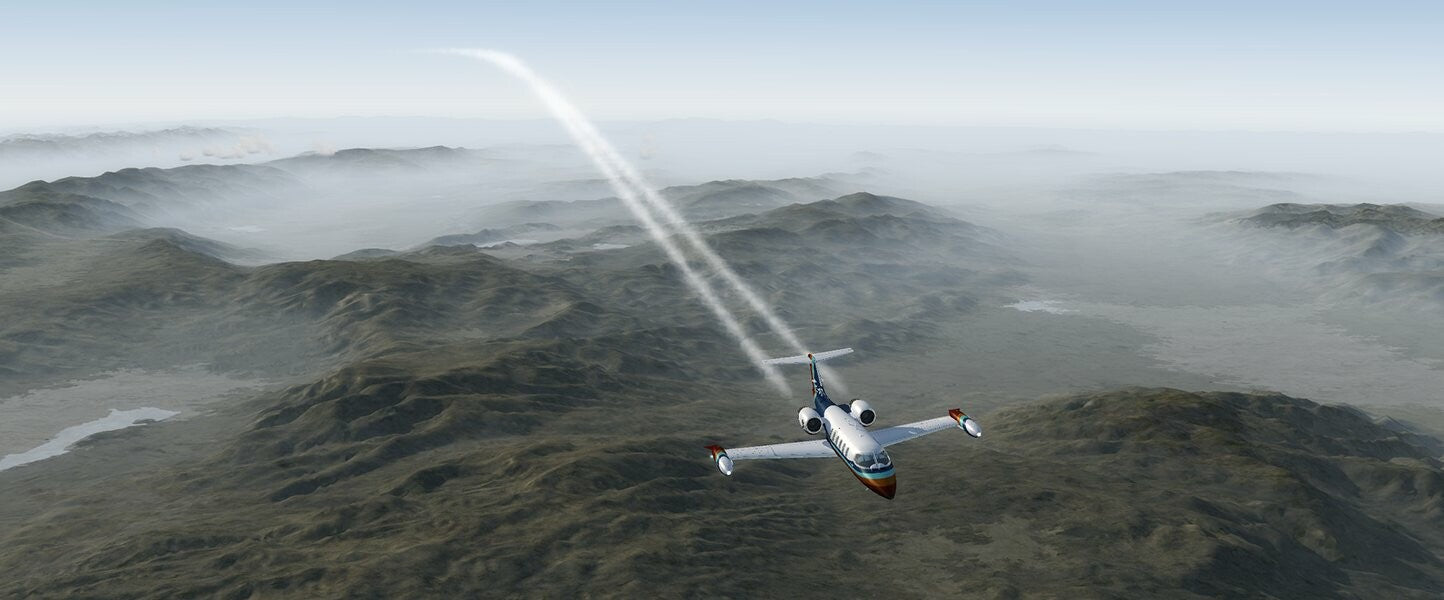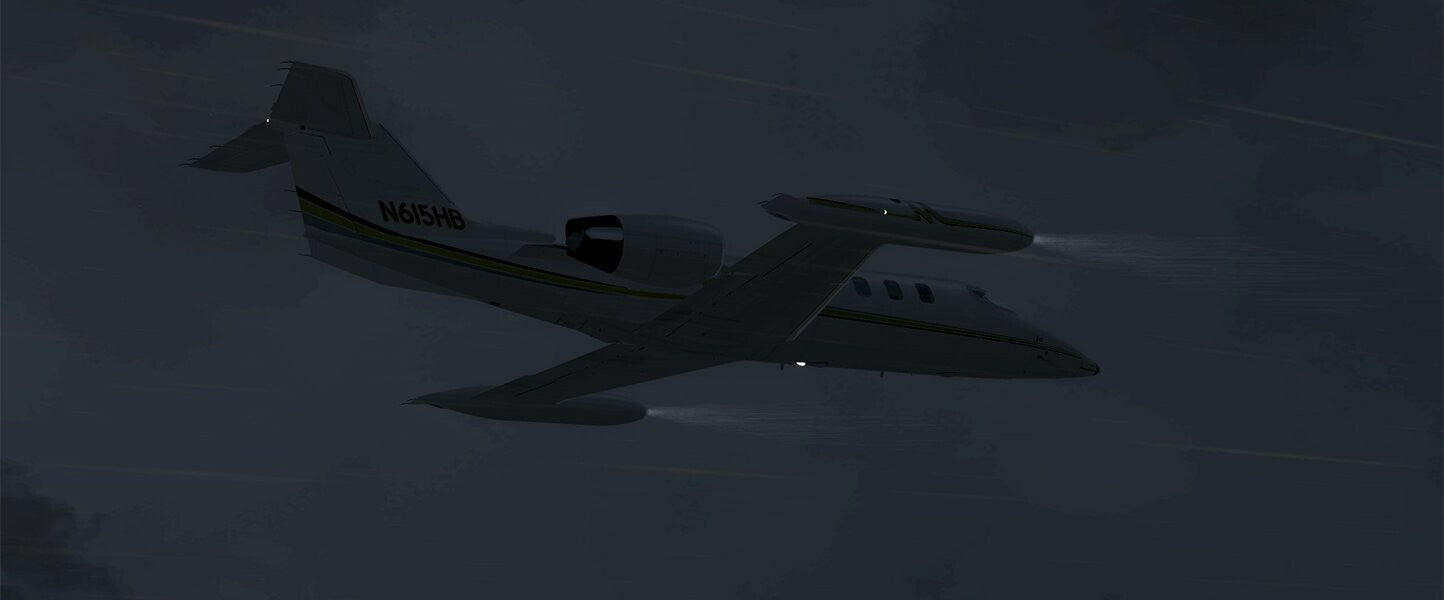 Lear35 Immersion (Legacy)
FSX
Prepar3D v2
Prepar3D v3
Prepar3D v4
---
In our search for total immersion, we often overlook the finer details that are missing in-sim. It's these important details that add the most to our experience. For this, we present our Immersive Line of products.

Lear35 Immersion for the Flysimware Learjet 35 is easilly our most unique Immersion Package to date. The Lear35 is a workhorse of the business jet community, yet quite a delicate aircraft at the same time. Beautiful volumous contrails, Volumetric lighting, and even interior party lights. Let's fly!
Why Learjet 35?
The Flysimware Learjet 35 is one of the most underrated aircraft in the flight simulator community. It is also one of the most complex business aviation jet available to flight simmers. For that reason, we decided to take a peek into the product and create an amazing immersion package that will suit the jet and reach your highest expectations in terms of quality.
Performance First!
Performance is always our top priority. We are well aware that our customers are looking for the utmost realism and seek not to jeopardize performance along the way. As such, Lear35 Immersion has been tested thoroughly, and the memory usage of our product is next to nothing. With regards to the frames-per-second (FPS), we have optimized Lear35 Immersion in order to provide a high-quality FPS-friendly product.
Jet wash
The Lear35 is an old yet very powerful little corporate jet. The engine's jet wash effects were, therefore, quite important to truly give the feel of the engine's thrust! By adding 8 levels of engine jet wash effects on water and snow, we succeeded at provoking a sense of awe for the power these two little engines can harness! Hence, we have an effect which is more visually appealing and definitely stunning to look at! Furthermore, we also implemented 4 levels of engine reversers' jet wash effects.
Contrails
Lear35 Immersion Package comes with an incredible set of contrails that behave exactly how you would expect them to do! Same size, same behavior: That's our promise on every effect we engineer for you, contrails included! Furthermore, they are less resource-hungry than the default ones to make your flights at FL450 a smoother experience! We have pushed the boundaries of what's possible a little further by introducing up to five levels of contrails' depiction. That's what we could call elevating standards to the service ceiling!
Volumetric Rain
There is nothing more exciting than to take off or land in rain! Hence, we pulled our energy and know-how to bring into the Lear35 volumetric rain for landing lights and recognition lights. Given the particularities of the Flysimware's Lear35 and the way the landing lights are positioned, we were able to make the effect visible from the cabin and the flight deck! Resized, reshaped, refined. The effect now suits the shape and curves of the Lear35 to near perfection!
Volumetric Lights
The volumetric lighting technology looks absolutely amazing with the Learjet 35! Lear's four landing lights truly give a sense of immersion in CATI, II, or III approaches. Yes, the volumetric lights are visible from the cabin as well as from the flight deck. They will definitely change the way you fly the Lear!
Water and Snow effects at the wheels
The Lear35 is not only able to cross the pond, it is also able to cross ponds on taxiways and runways, no puns intended... For that reason, we decided to go ahead and develop 9 different intensities of wheel spray on water and snow effects. That's 9 effects to make your taxi rides more enjoyable than ever!
+ Many other effects
Touchdown effect, engine start-up smoke under cold conditions, and jet exhaust gas are also included in the package!