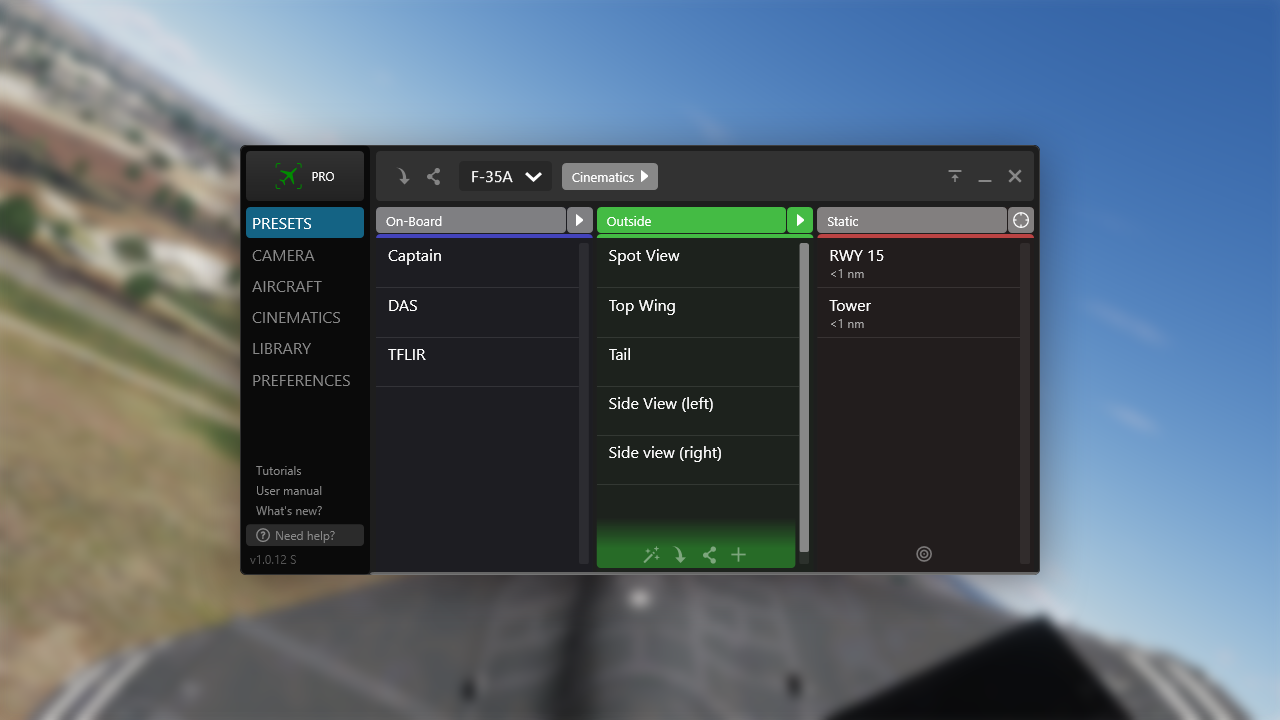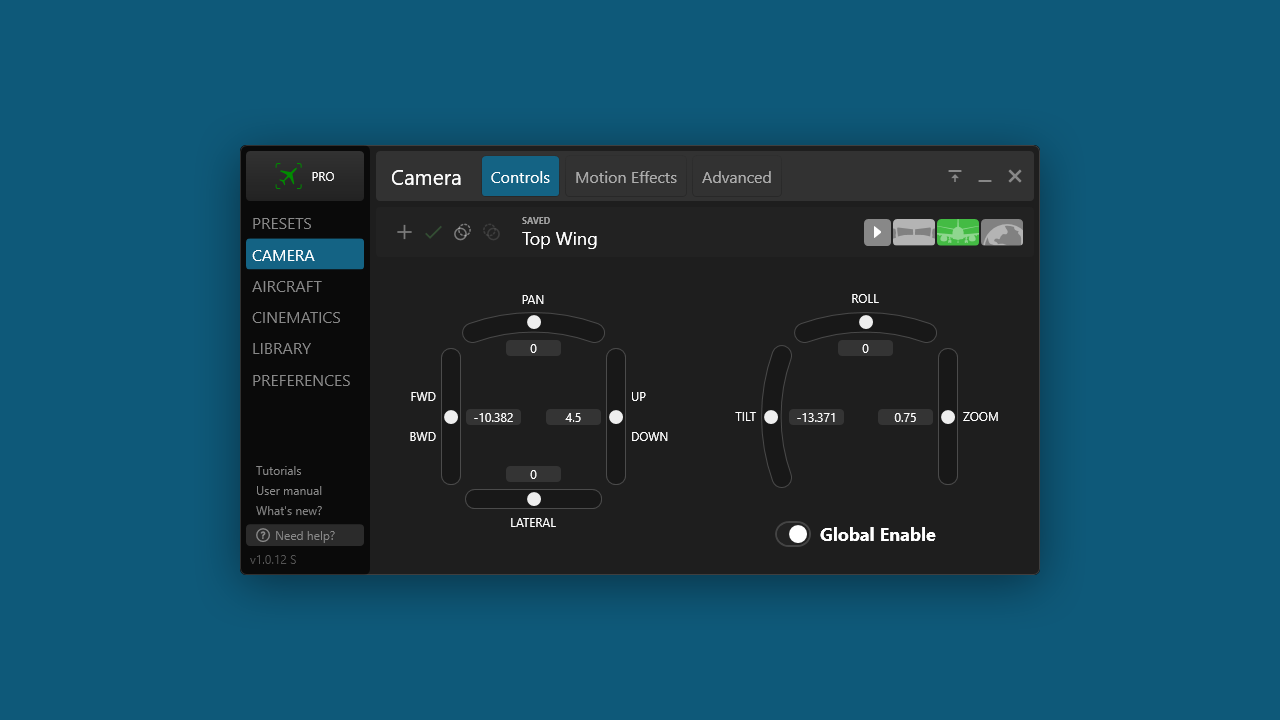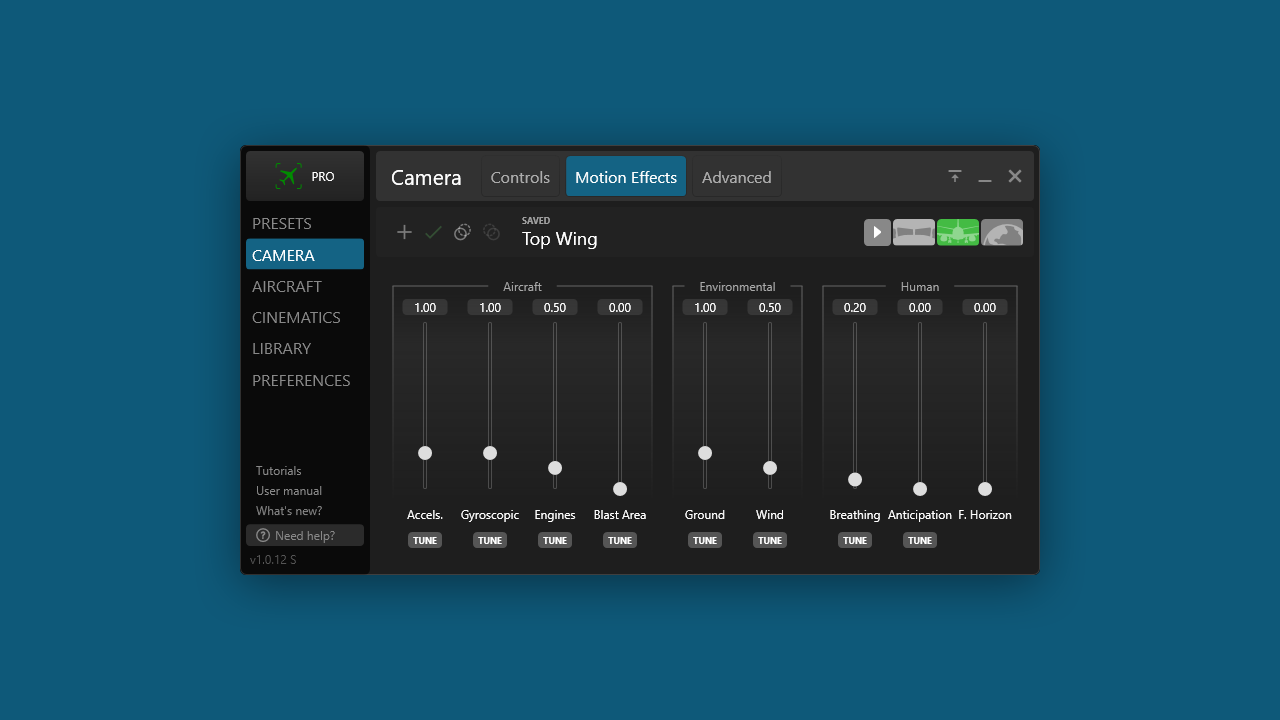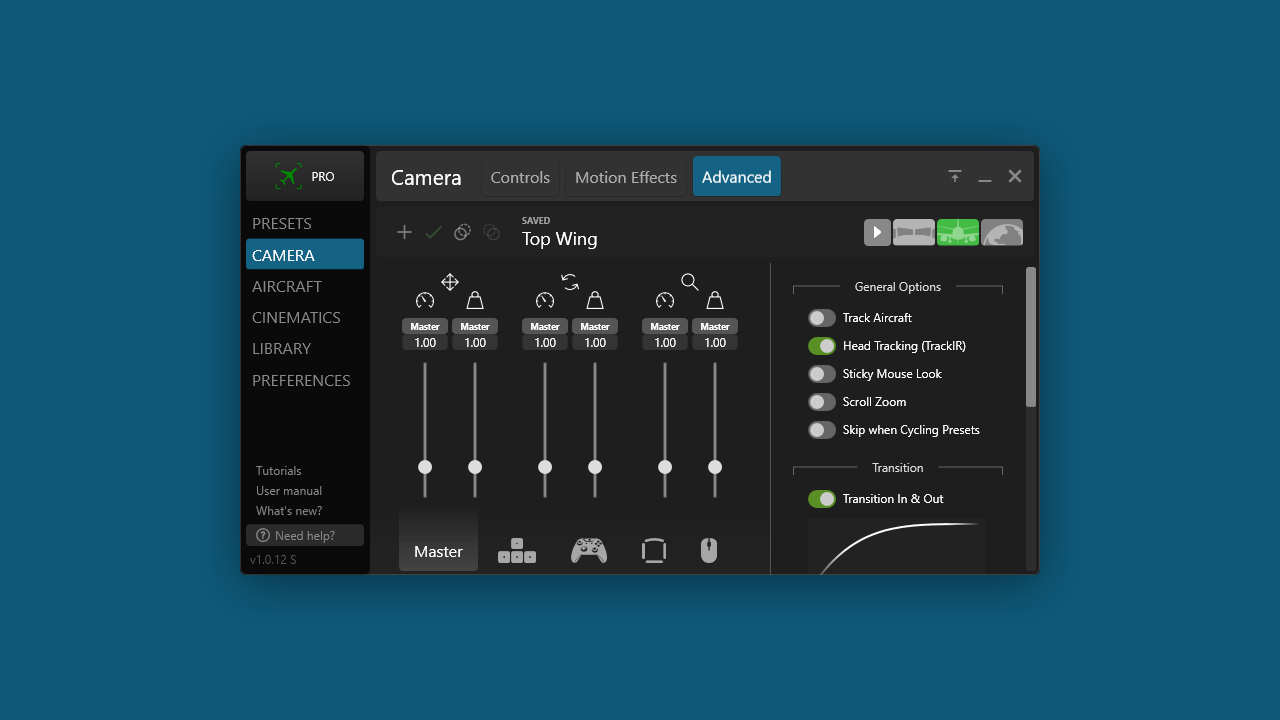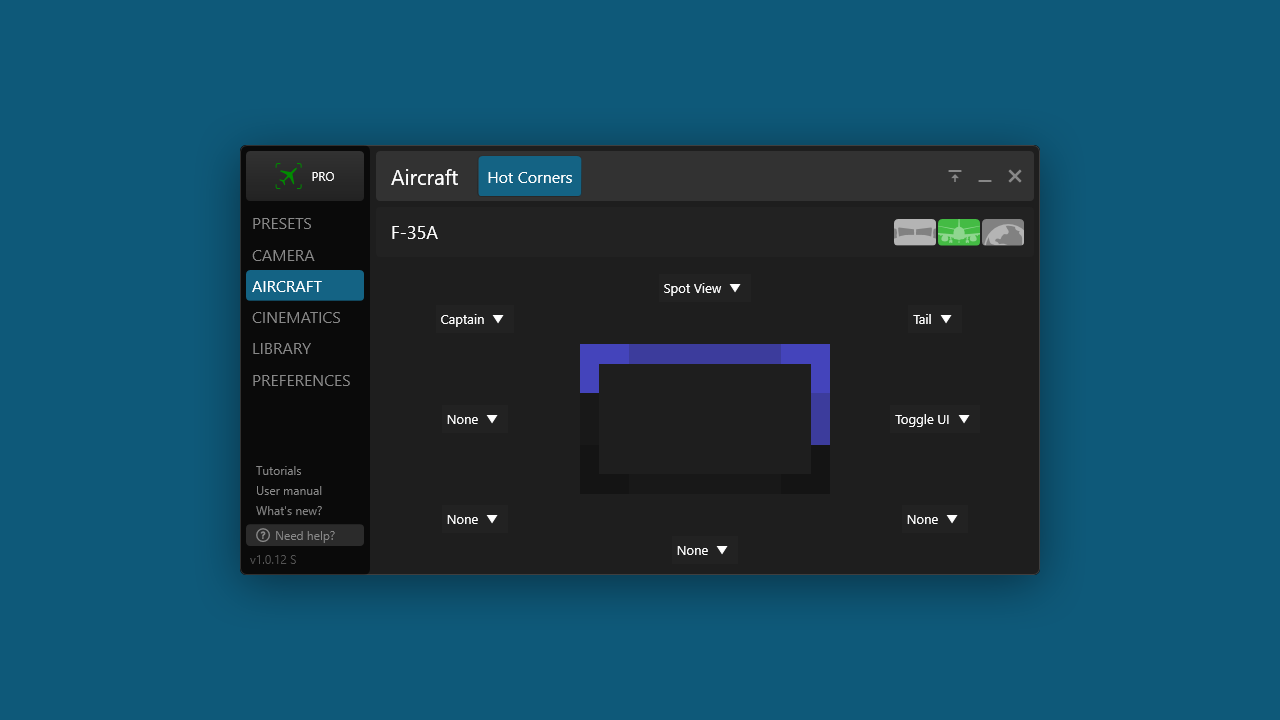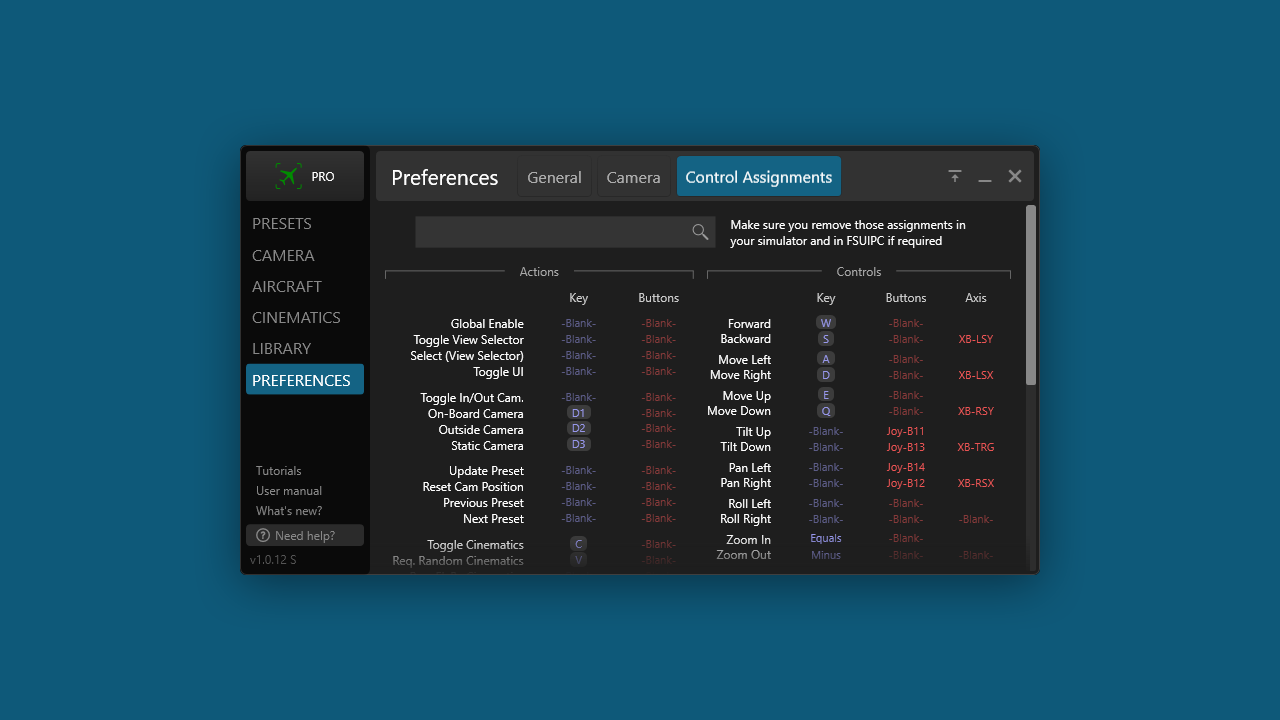 ---
ChasePlane Professional
Discover ChasePlane Professional, the optimized camera system exclusively designed for Prepar3D V6.
We've streamlined and removed outdated code, bidding farewell to FSX and Prepar3D V1-5 support. With a lean, clean interface, ChasePlane Pro minimizes resource requirements while seamlessly importing existing camera presets. It offers unparalleled performance and visuals with an easy-to-use interface.
Features include the ability to save custom views, cinematic mode, an In-Sim View Selector, complete camera control, including roll axis and zoom, realistic turbulence, and more.
ChasePlane Professional is available exclusively from Parallel42.com for Prepar3D V6 under commercial licensing terms.
Compatible P3D Licenses:
🗸 Personal
🗸 Professional
🗸 Professional Plus
Custom Views
Create and save custom views inside and outside the cockpit, allowing you to explore every angle of your virtual world or aircraft. Take control and capture breathtaking perspectives with ease. ChasePlane Professional puts you in the director's seat.
Cinematics
Experience new perspectives with the Cinematics feature during your flight, effortlessly generating stunning visuals while cruising. Stay in control by monitoring your systems from the flight deck with flight deck cinematics. ChasePlane empowers artists and virtual pilots, providing the best of both worlds for an unforgettable flight.
Fine Controls
Having perfect control over your camera is what ChasePlane Pro is all about. In addition to your mouse and keyboard to move the camera, you can assign any joystick axis, sliders, or buttons to move the camera where you want it, at the speed and smoothness you desire.
In-Sim View Selector
Select cameras from within the simulator without entering the ChasePlane Pro UI. Simply click and hold the Middle Mouse button or assign a button to bring up the In-Sim View Selector.
Motion Effects
In ChasePlane Pro, motion effects react to the environment around you. The aircraft's motion is calculated multiple times per frame to give you a sense of immersion. Our dedicated Motion Effect tuning sections can perfectly tune each effect.
A Level Horizon
ChasePlane Pro allows for a horizon-aligned view of the aircraft. Our "Gimbal" feature keeps the horizon level when viewing the aircraft from the outside, enhancing your flights and ensuring a smoother, more enjoyable experience.
TrackIR Support
Translate your head movements into camera movements in the sim with TrackIR. ChasePlane Pro supports TrackIR out of the box without time-consuming configurations.