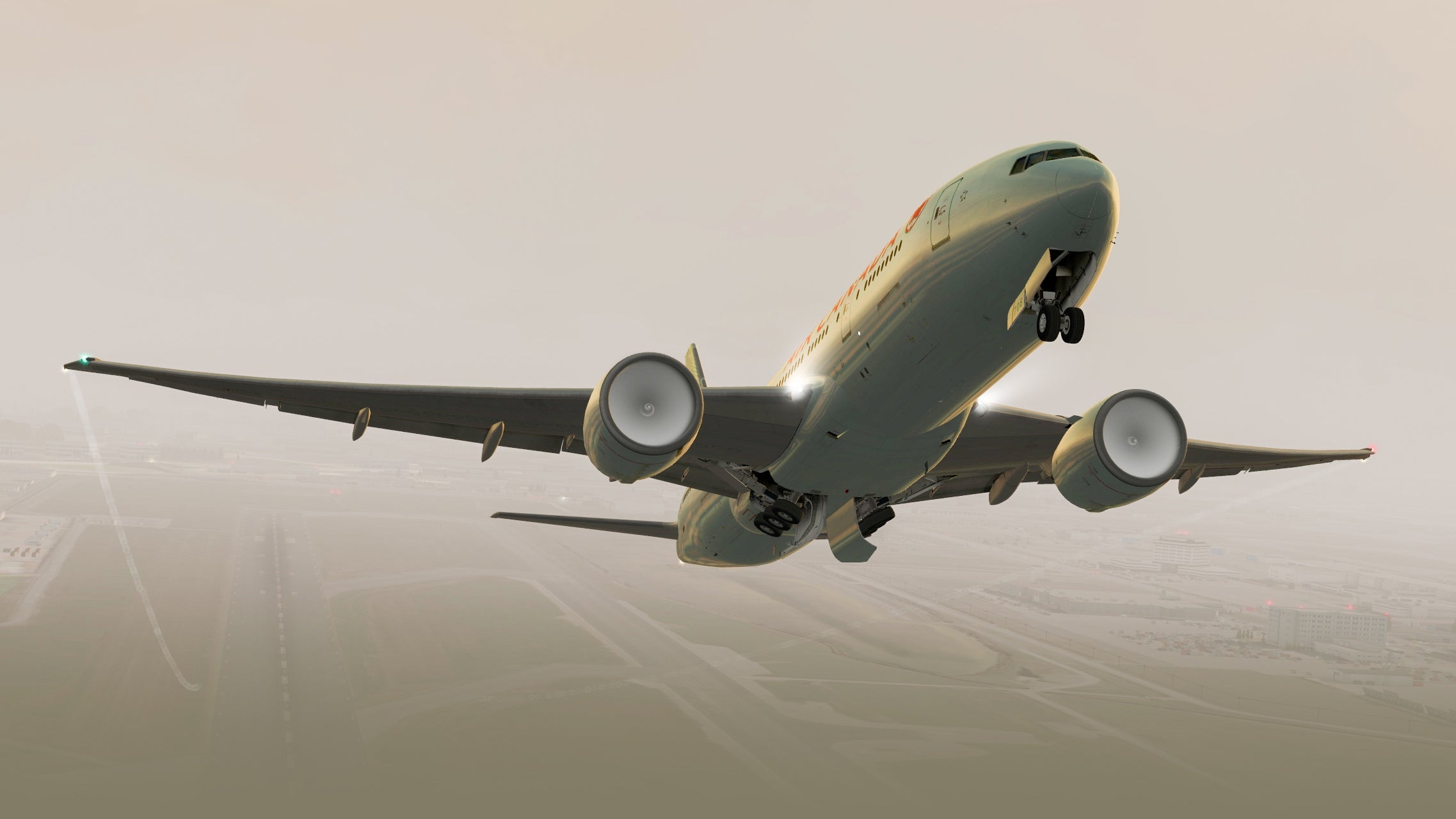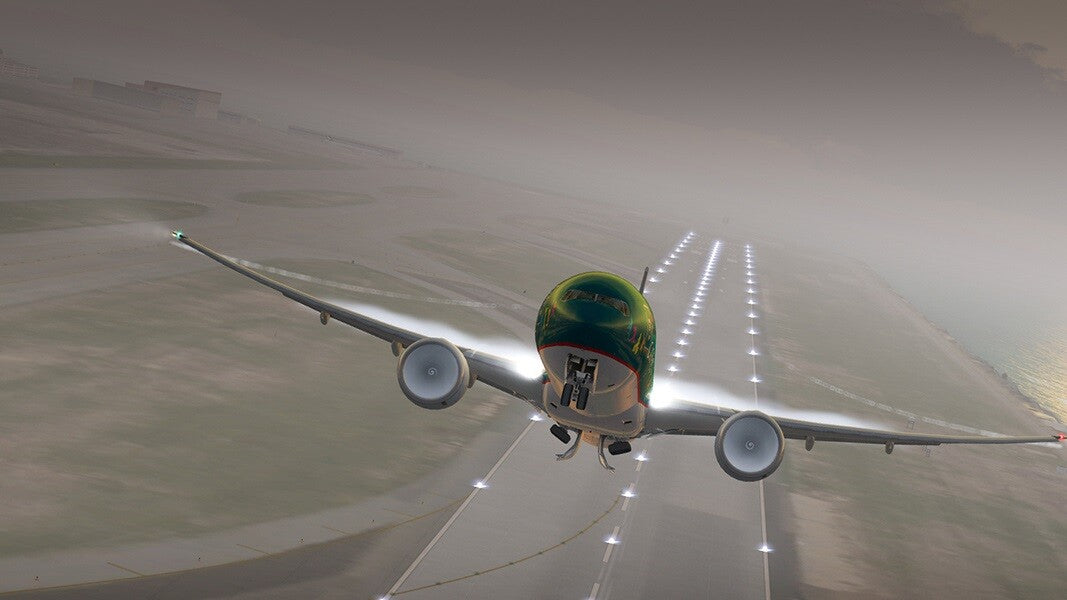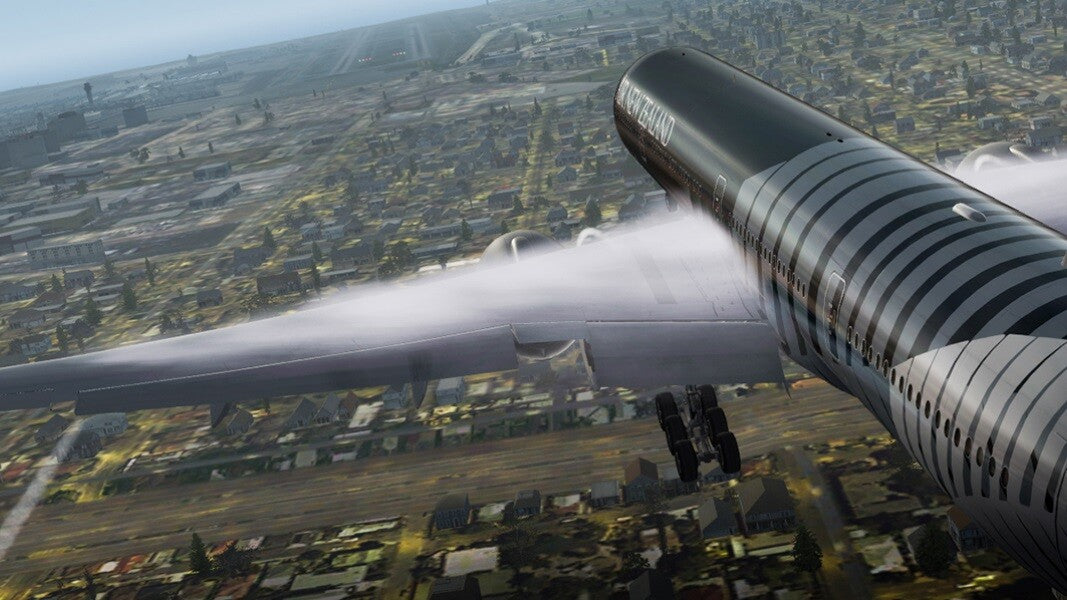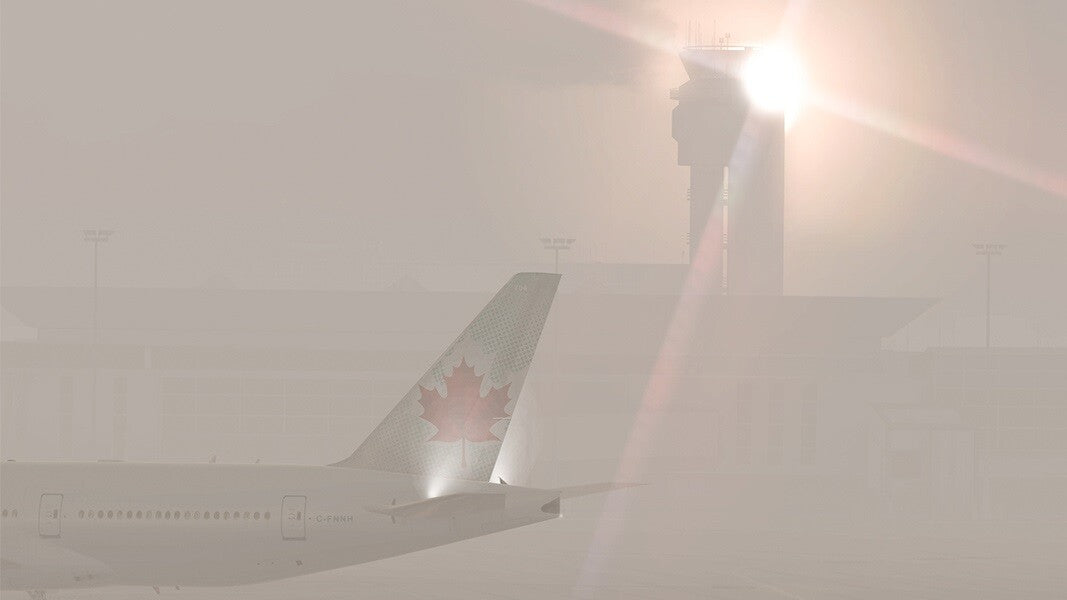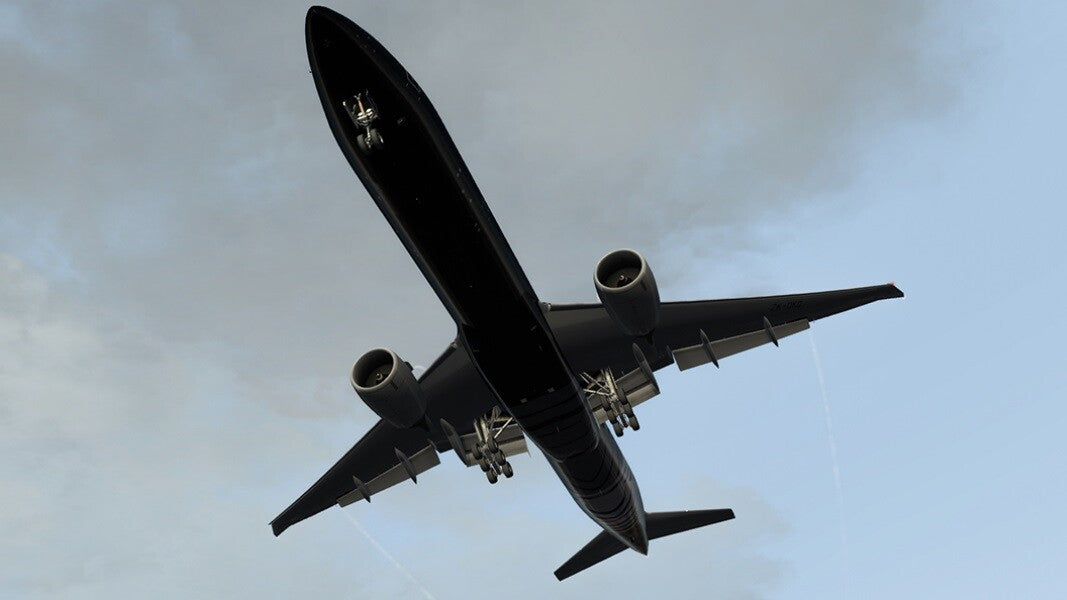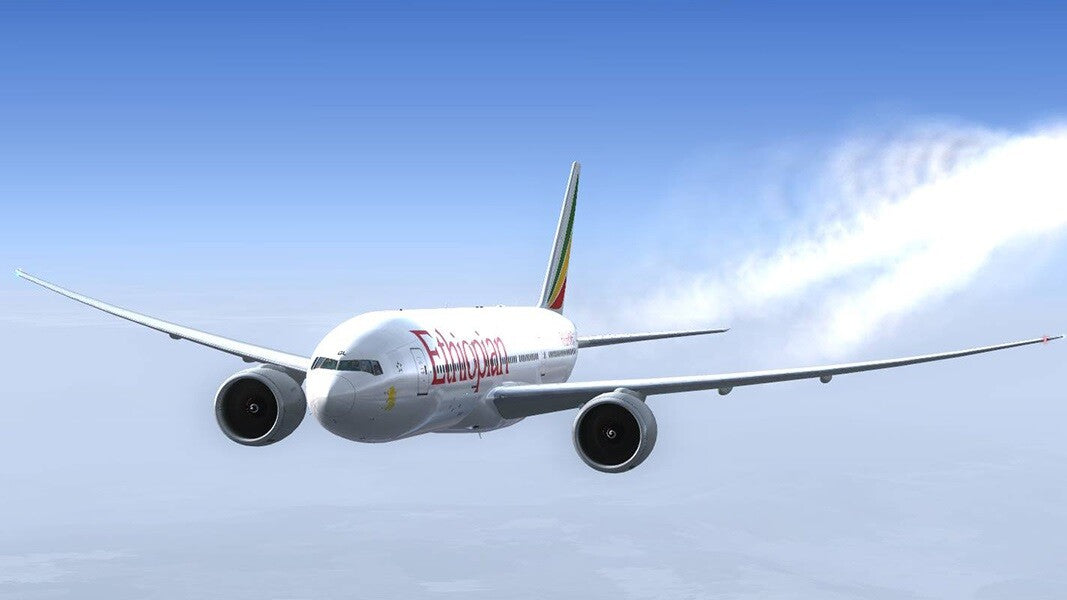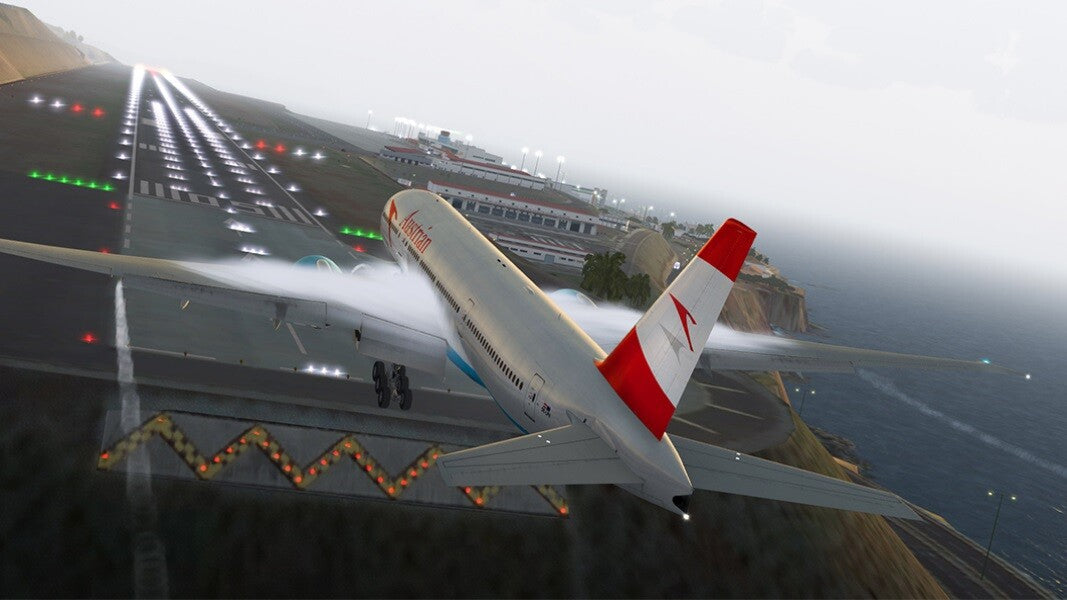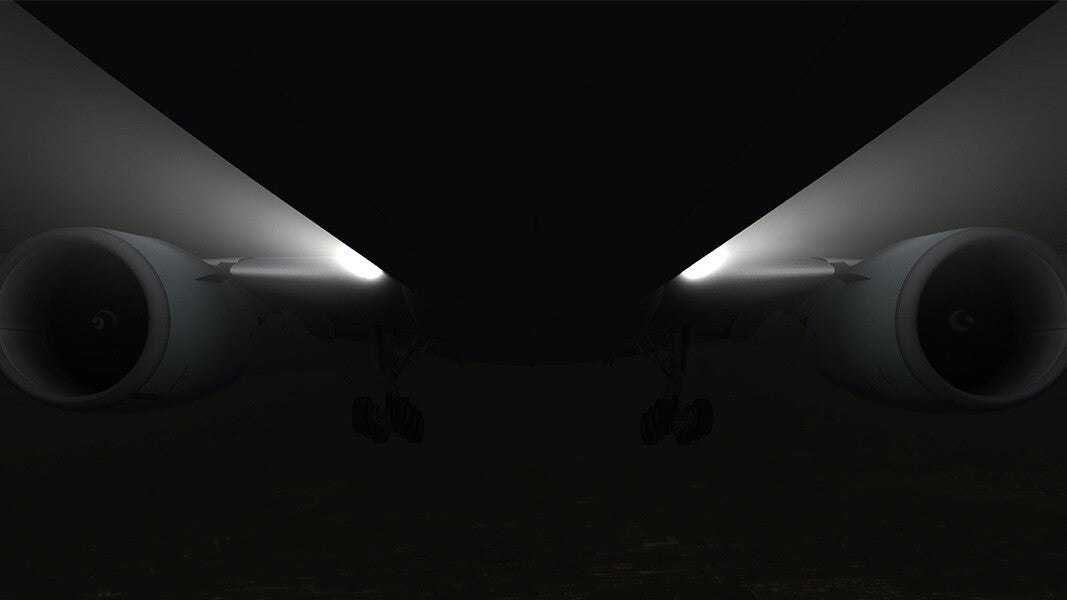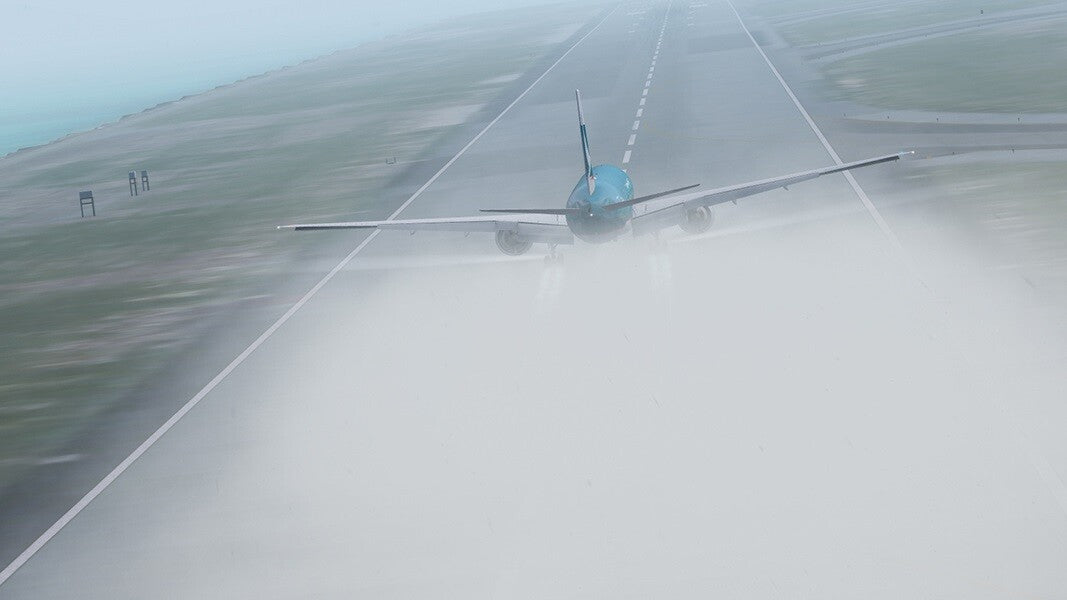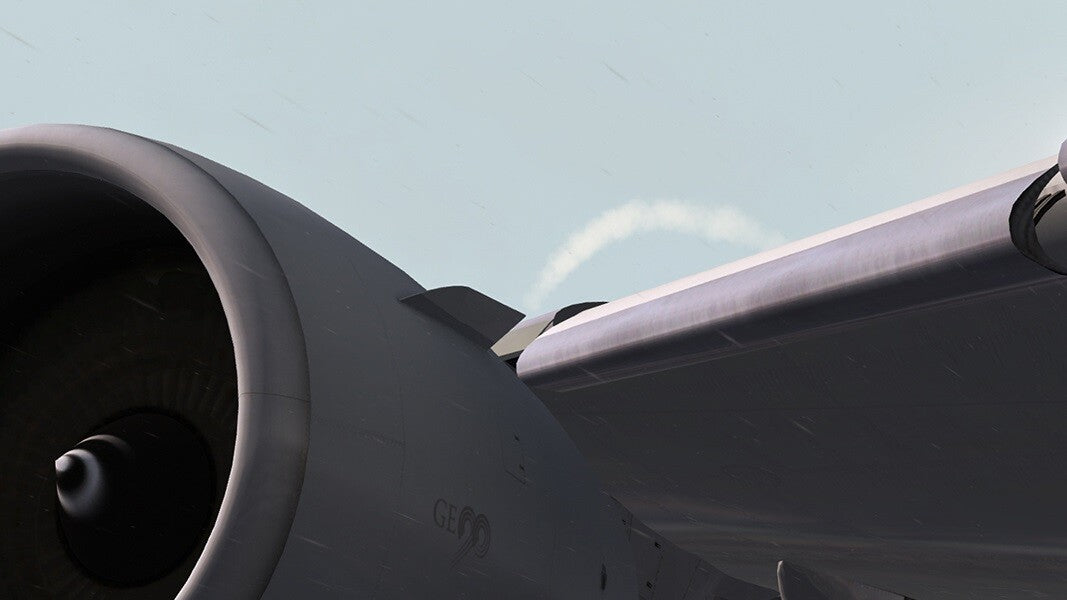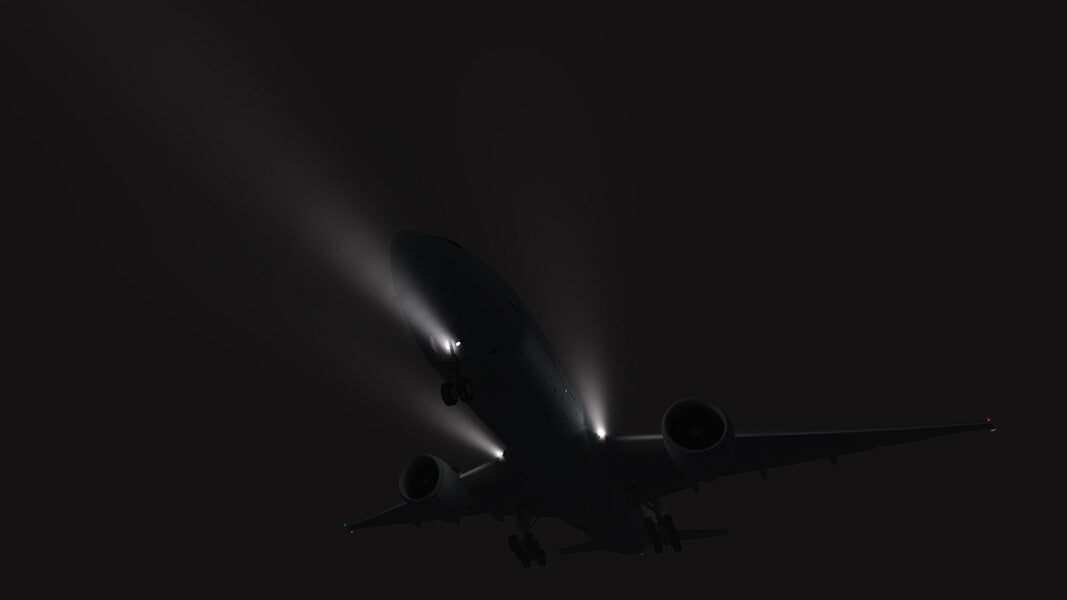 777 Immersion (Legacy)
FSX
Prepar3D v2
Prepar3D v3
Prepar3D v4
---
In our search for total immersion we often overlook the finer details that are missing in sim. It's these important details that add the most to our experience. For this we present our Immersive Line of products.
The Boeing 777 experiences a diverse range of atmospheric environments on some of the world's longest routes. Built to compliment the pre-2021 PMDG 777, we have spent countless hours refining, perfecting, and polishing a never-ending list of special effects in 777 Immersion.

Performance First!
Respect for performance is dear to us. Community members known for 777 seat time helped make sure our product has little to no impact on performance. We think we have reached the perfect balance between incredible effects, great frame rates, and a shallow memory footprint.
Engine Condensation
Bogota, Colombia, 6 a.m., the sun is on the horizon, and large thunderstorms are closing in from the surrounding mountains. You could feel the moist, warm air around you while doing a walk around. You have been cleared for takeoff, and the two GE-90 engines begin to spool up and rocket you forward with 115,000 pounds of thrust. In your engine intakes, condensation forms around the spinner and in front of the 22 carbon-fiber composite blades. This is the vibe that Parallel 42 recreates through our brand-new multi-intensity engine condensation! You'll love it!
Jet Wash
Engine spray is an effect that was overlooked in Flight Simulator X and Prepar3D. With 777 Immersion, we bring a new perspective to engine spray that will leave you in awe! The 777 and its massive engines deliver serious thrust, and we believe that you should be able to see how water and snow react when pushed by 115,000 pounds of thrust!
Wing condensation
Wing condensation is one of the most remarkable effects you will ever see in your Flight Simulator. It's also one of the most known condensation effects in the world because it results from lift, and we can watch it happen before our eyes as passengers with a wing view!
Contrails
Contrails have always been a matter of contention in Flight Simulator X and Prepar3D. Many people have attempted to fix them but never achieved the level of realism pilots expect from them. With 777 Immersion, we succeeded at delivering the impossible. We've developed contrails that don't just look right; they feel right! Weather variables affect contrails, and we've replicated the logic. Indeed, your takeoffs from the Siberian-cold regions will never be the same! Our multi-stage contrails will please everyone from the most hardcore pilot to the 'chemtrail' theorists!
Volumetric lighting
When we developed volumetric lighting for the 777, we had flight deck simmers in mind. Inside the cockpit on final approach or waiting for takeoff clearance, 777 pilots will feel an impressive immersion when they find themselves surrounded by deep fog. We believe that volumetric lighting is one of the most exciting features in 777 Immersion!
Vortices
With the release of Flight Simulator X came improved wingtip vortices. However, they lacked that little something we like to call dimension, mainly that of the third dimension (3D)! Moreover, whether you were in a Cessna 150 or the mighty 777, wingtip vortices looked the same. Therefore, we created new multi-intensity three-dimensional wingtip vortices to distinguish the 777 as the beast it is.
+ More
You'll also get new touchdown effects for your hard landings, new engine start-up smoke under cold conditions, new brake dust effect when retracting the landing gear. Under rain conditions, you'll see water droplets falling off the wing for a more realistic walk-around! Water vortex from the ground into the engine (that one is amazing!), and upon rotation, water vapor vortices under each wingtip.