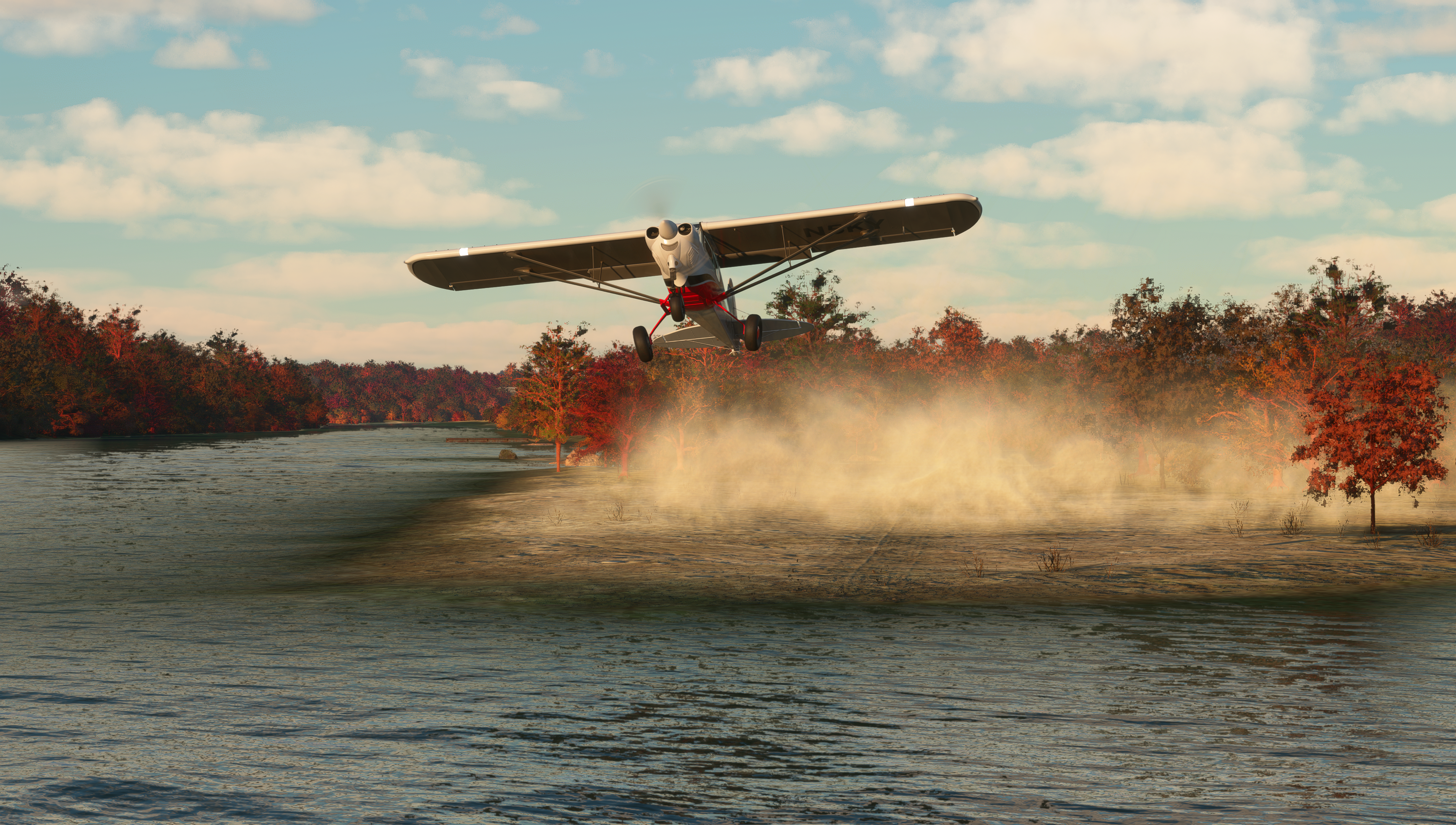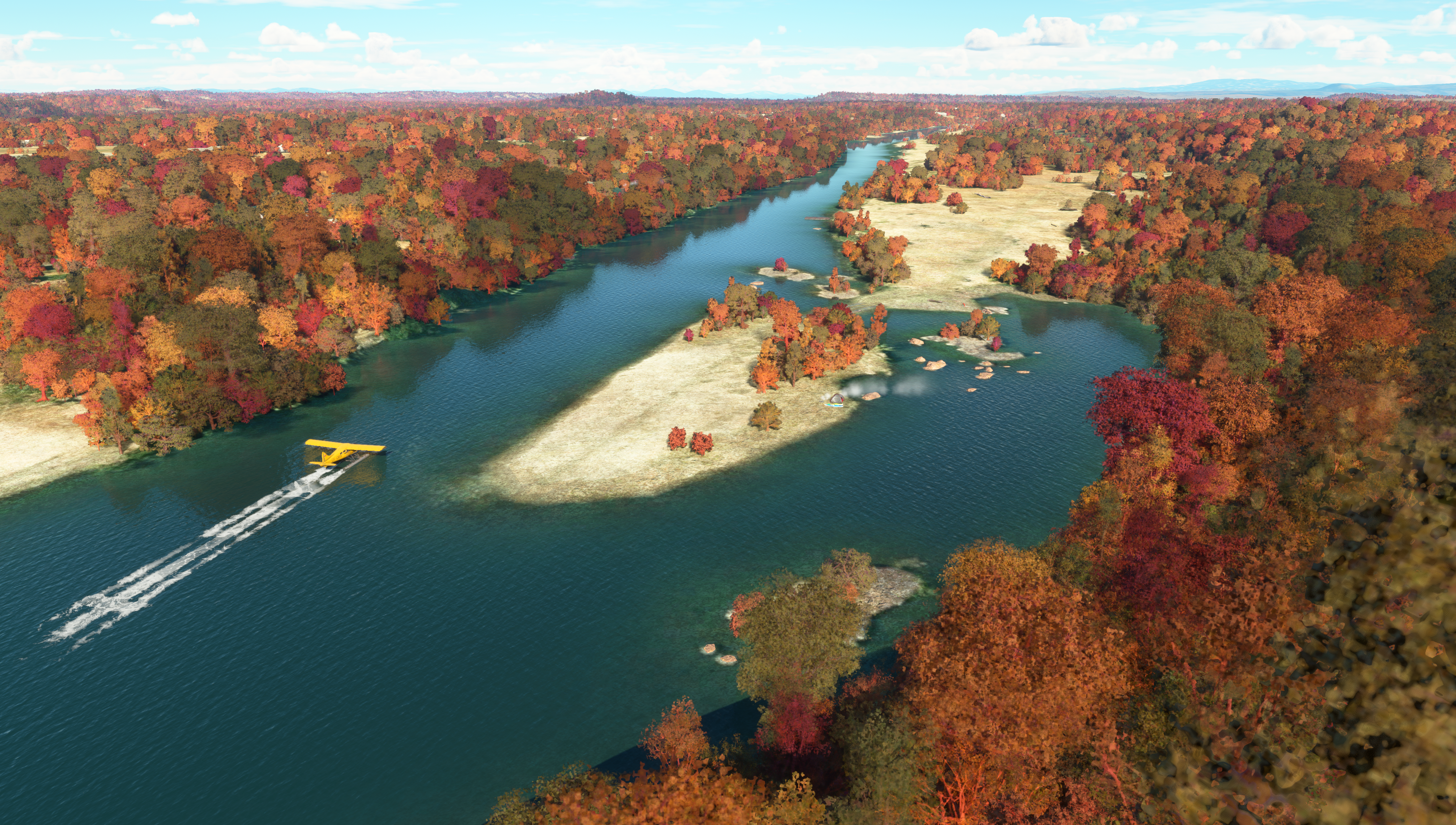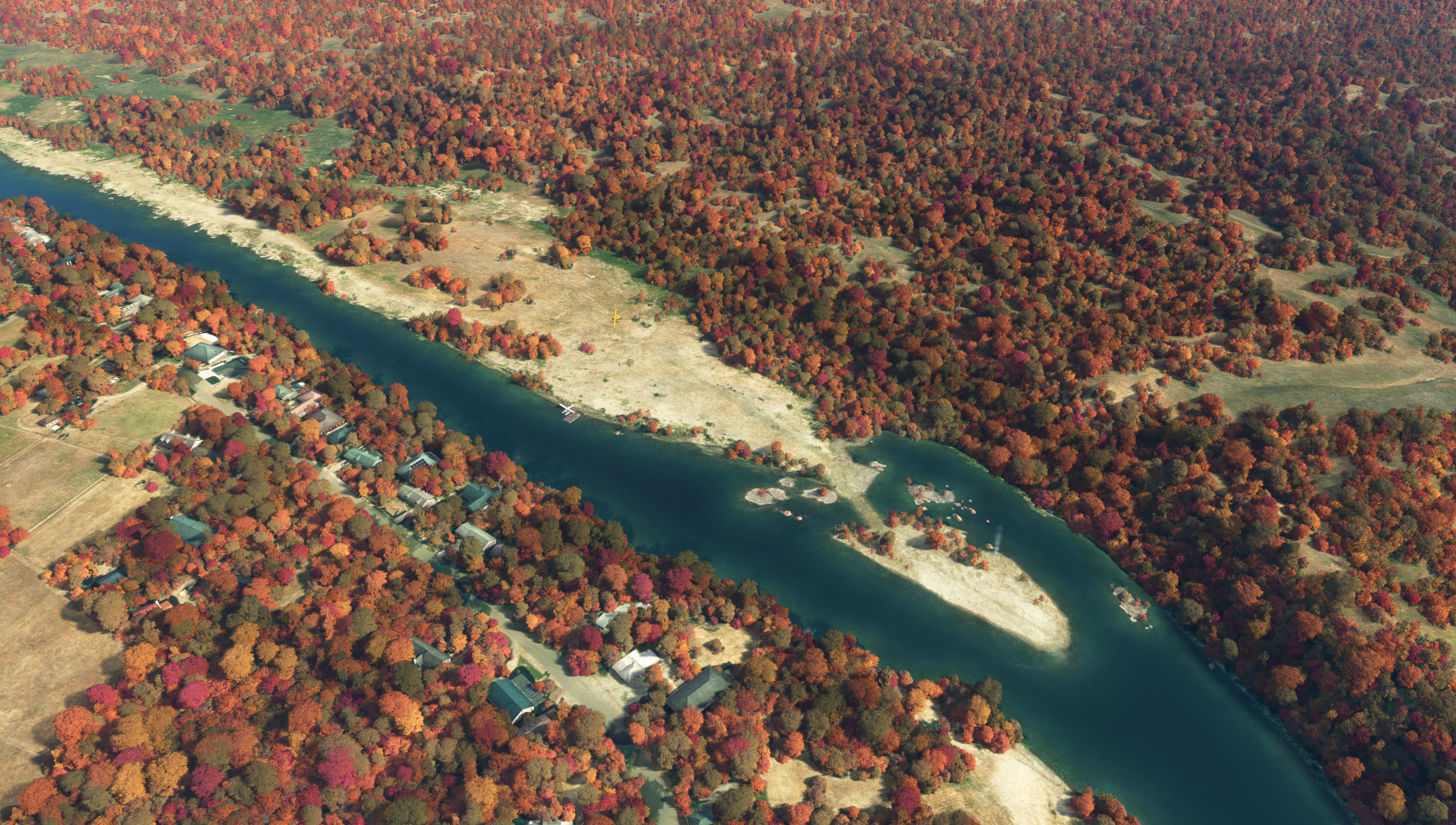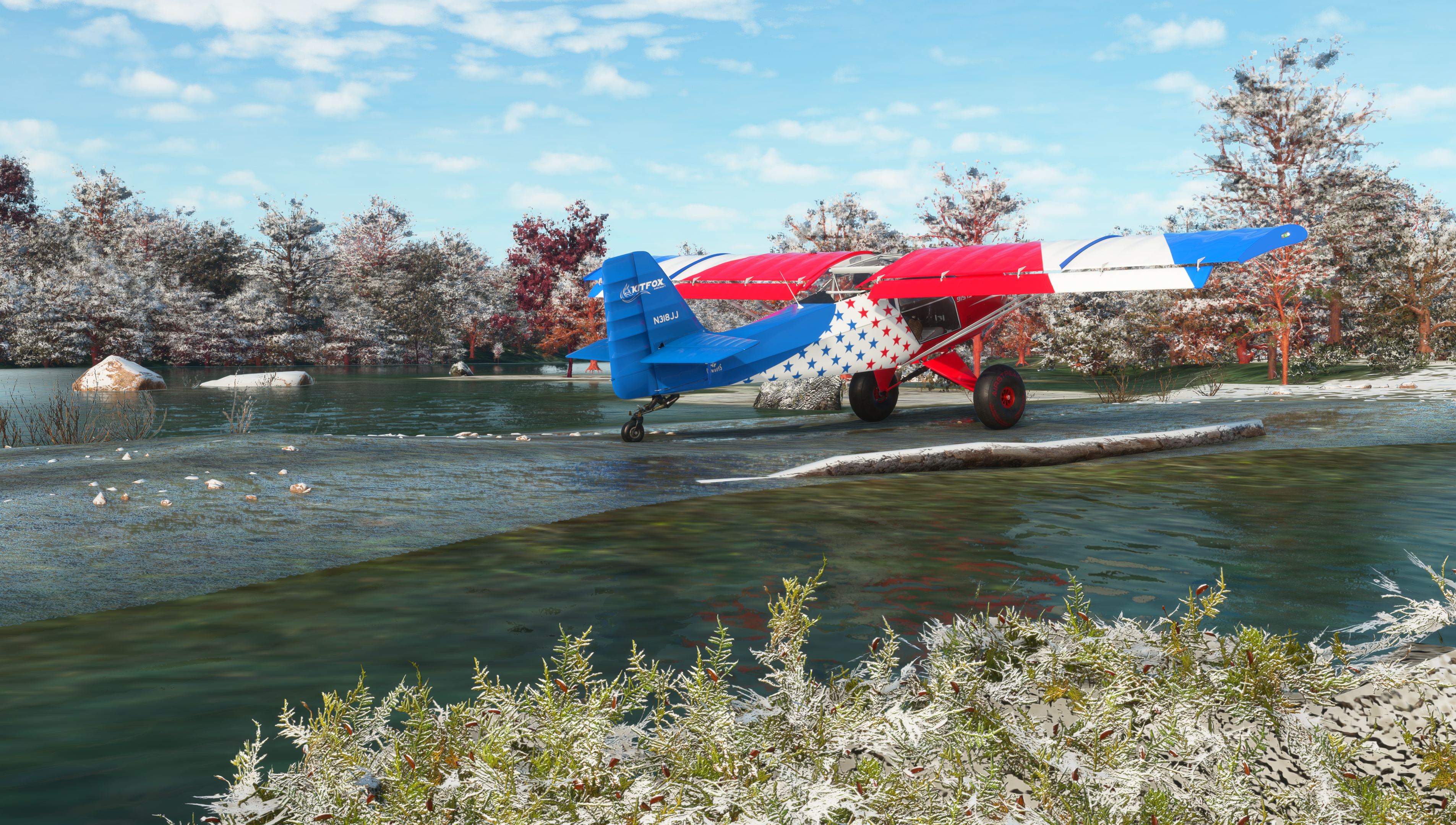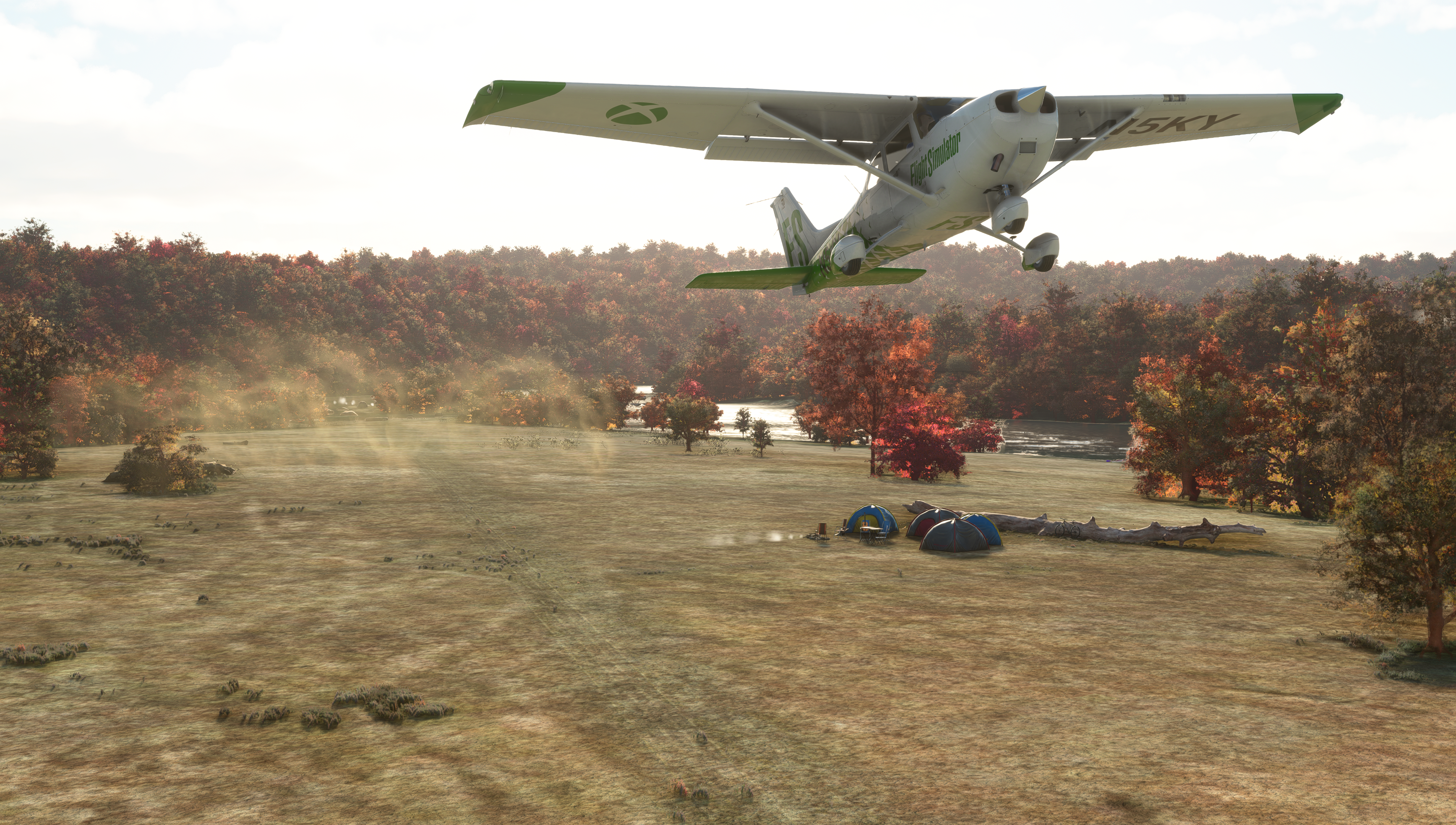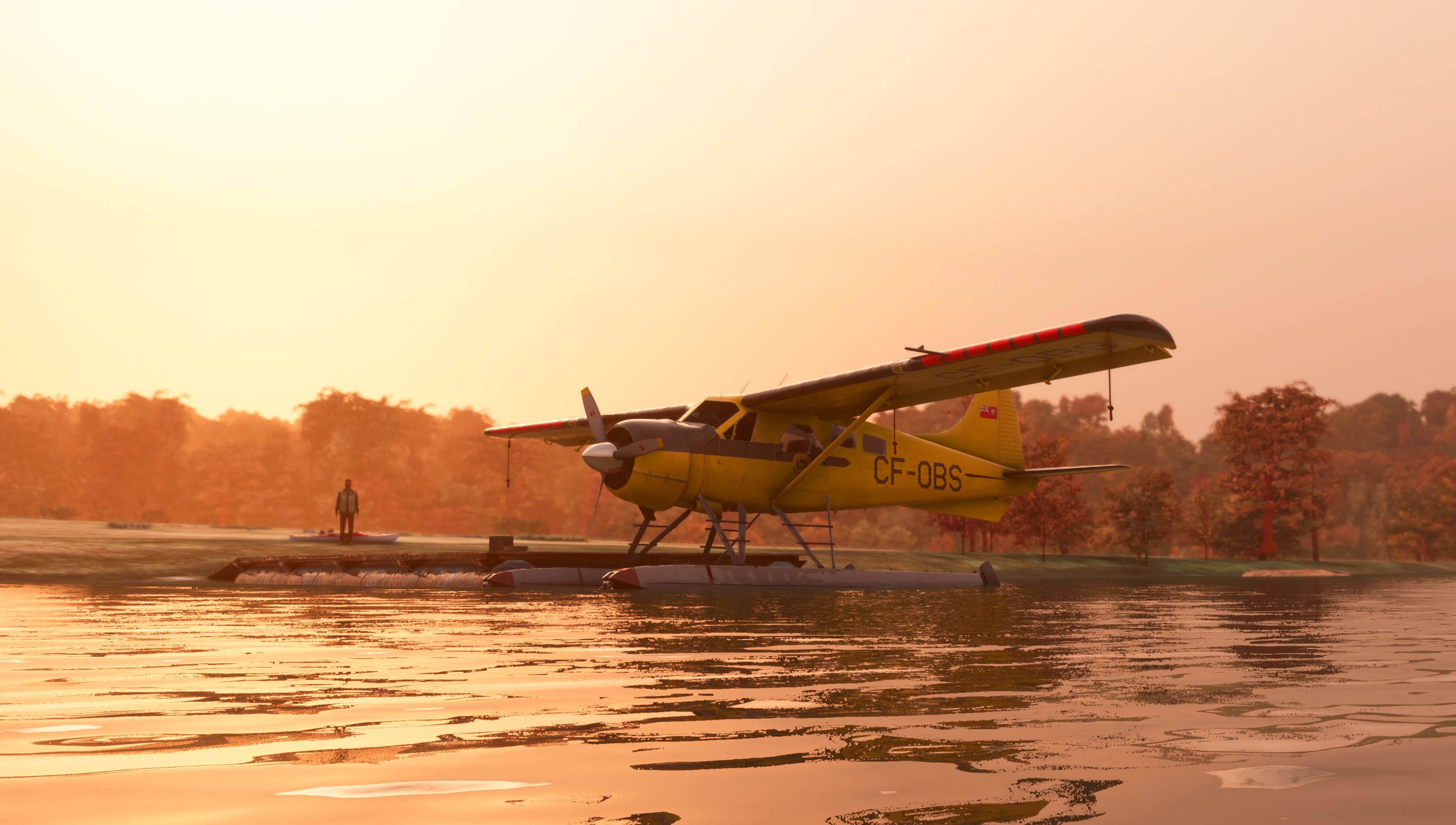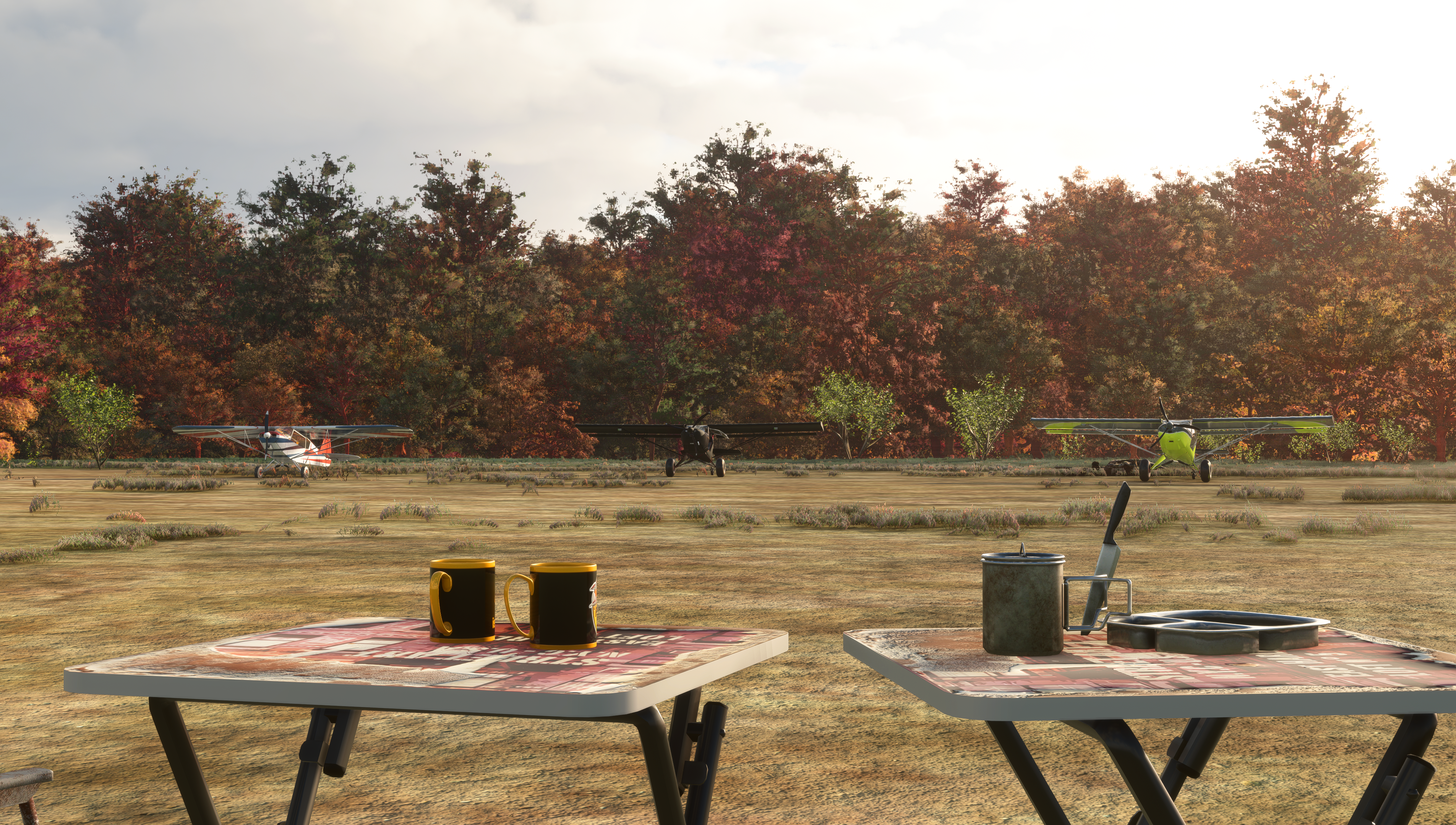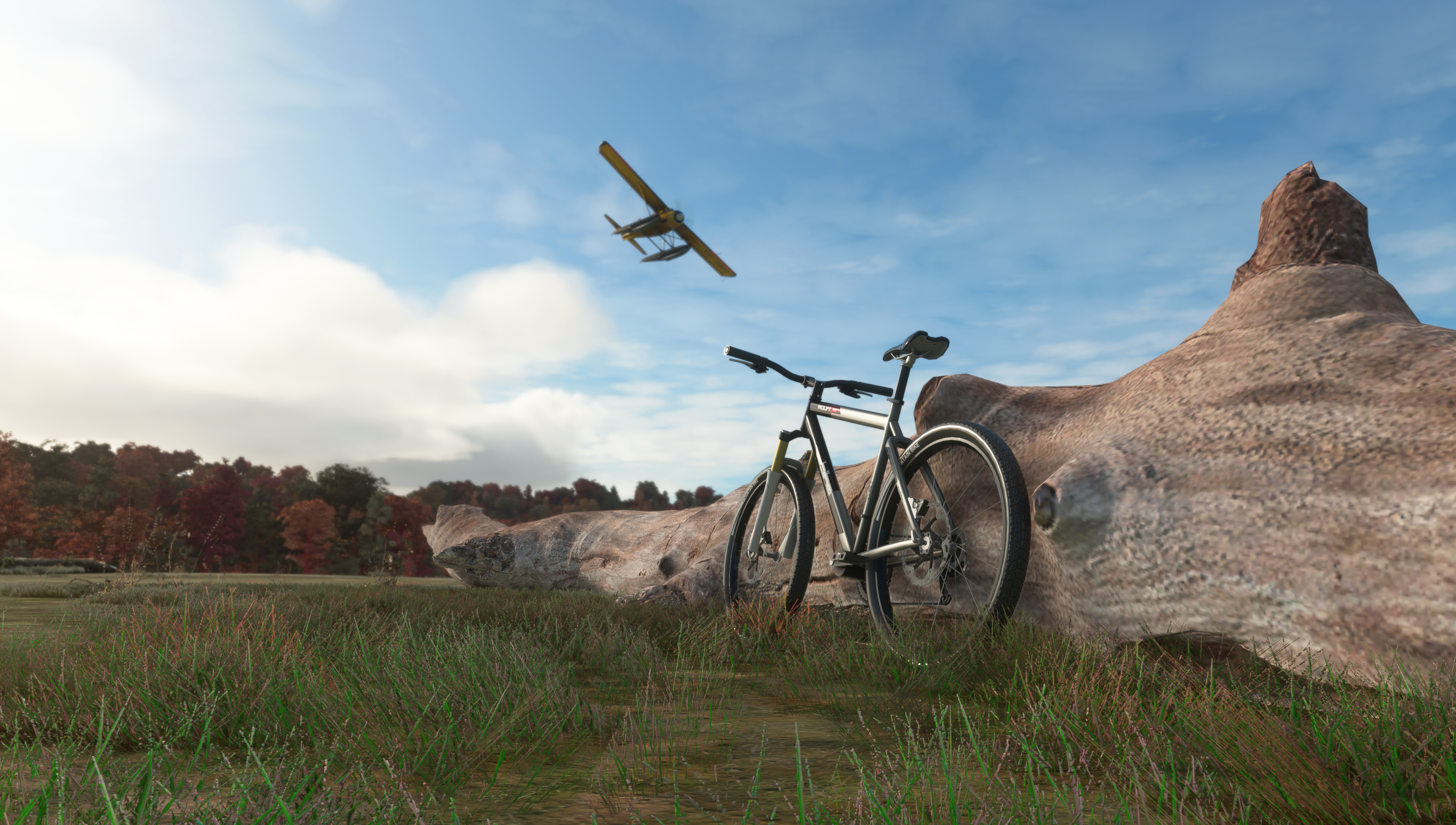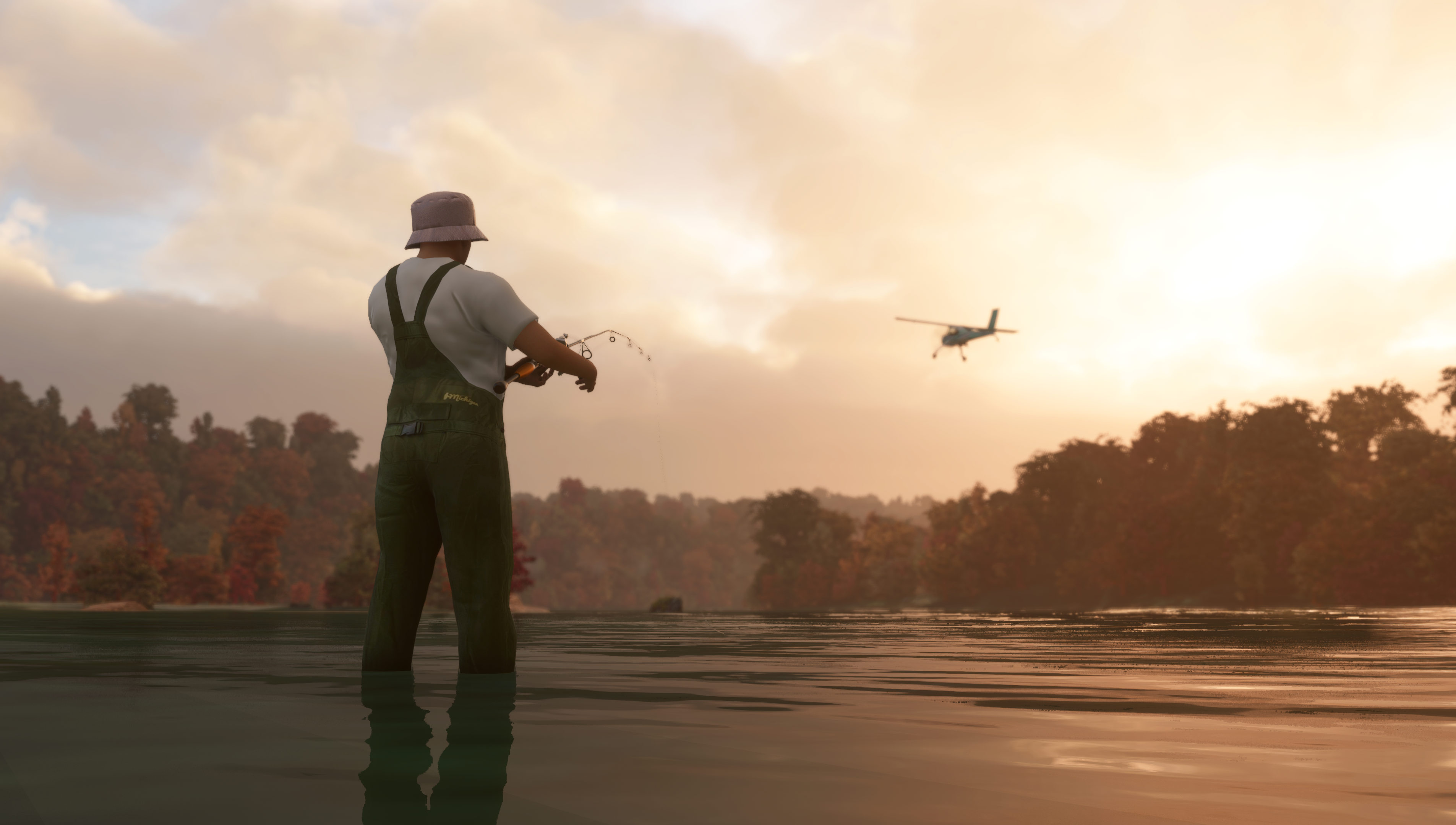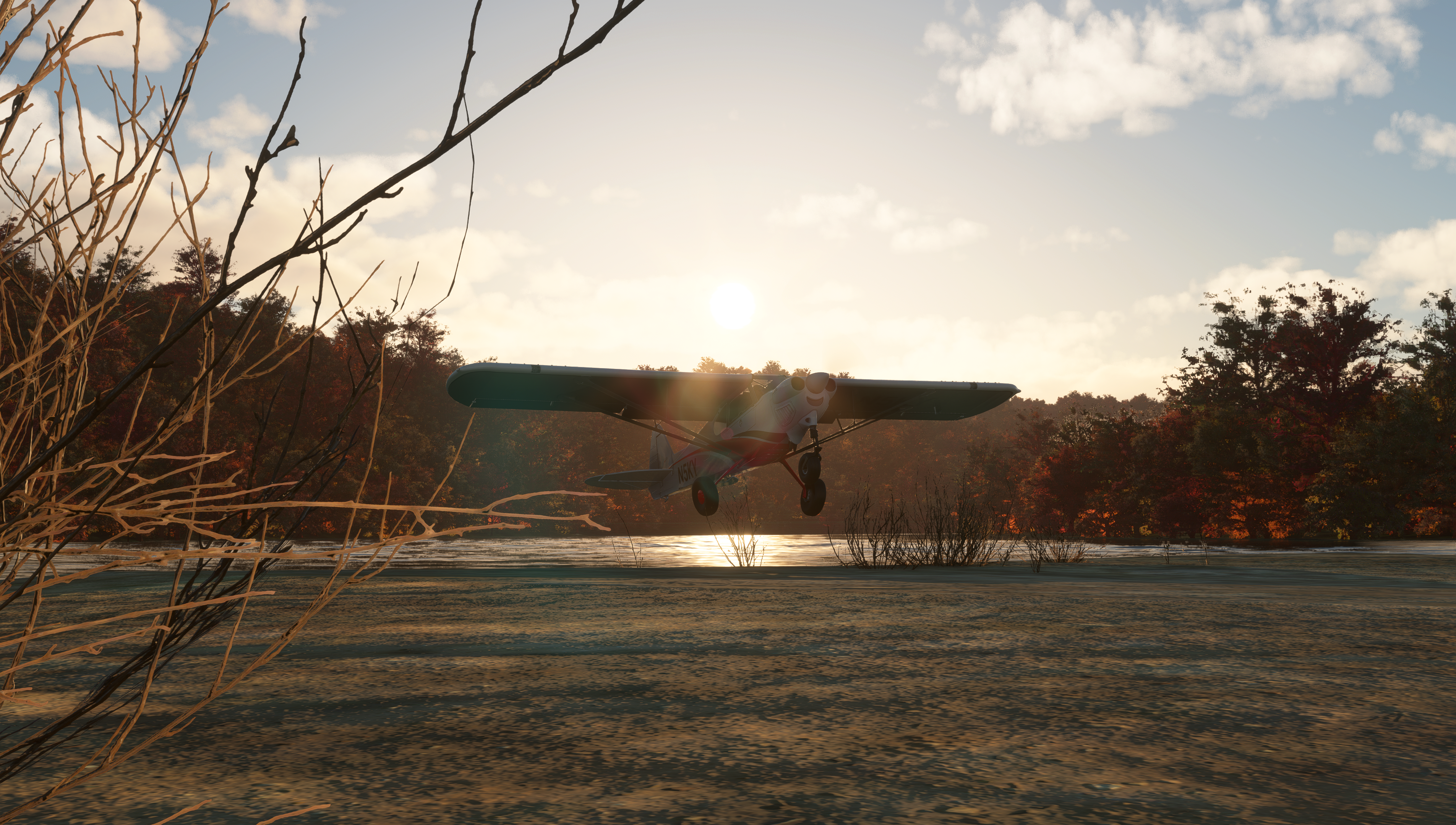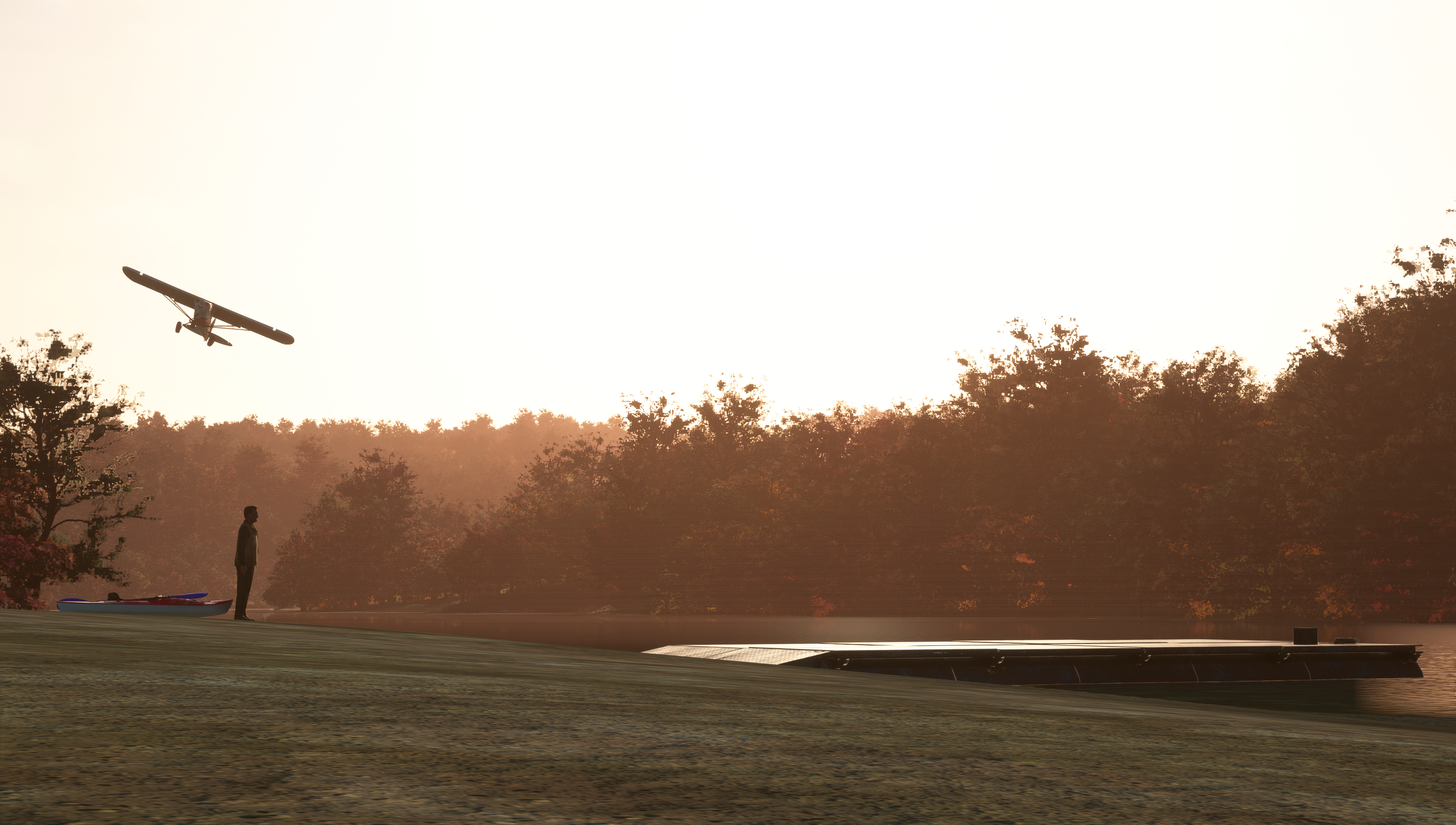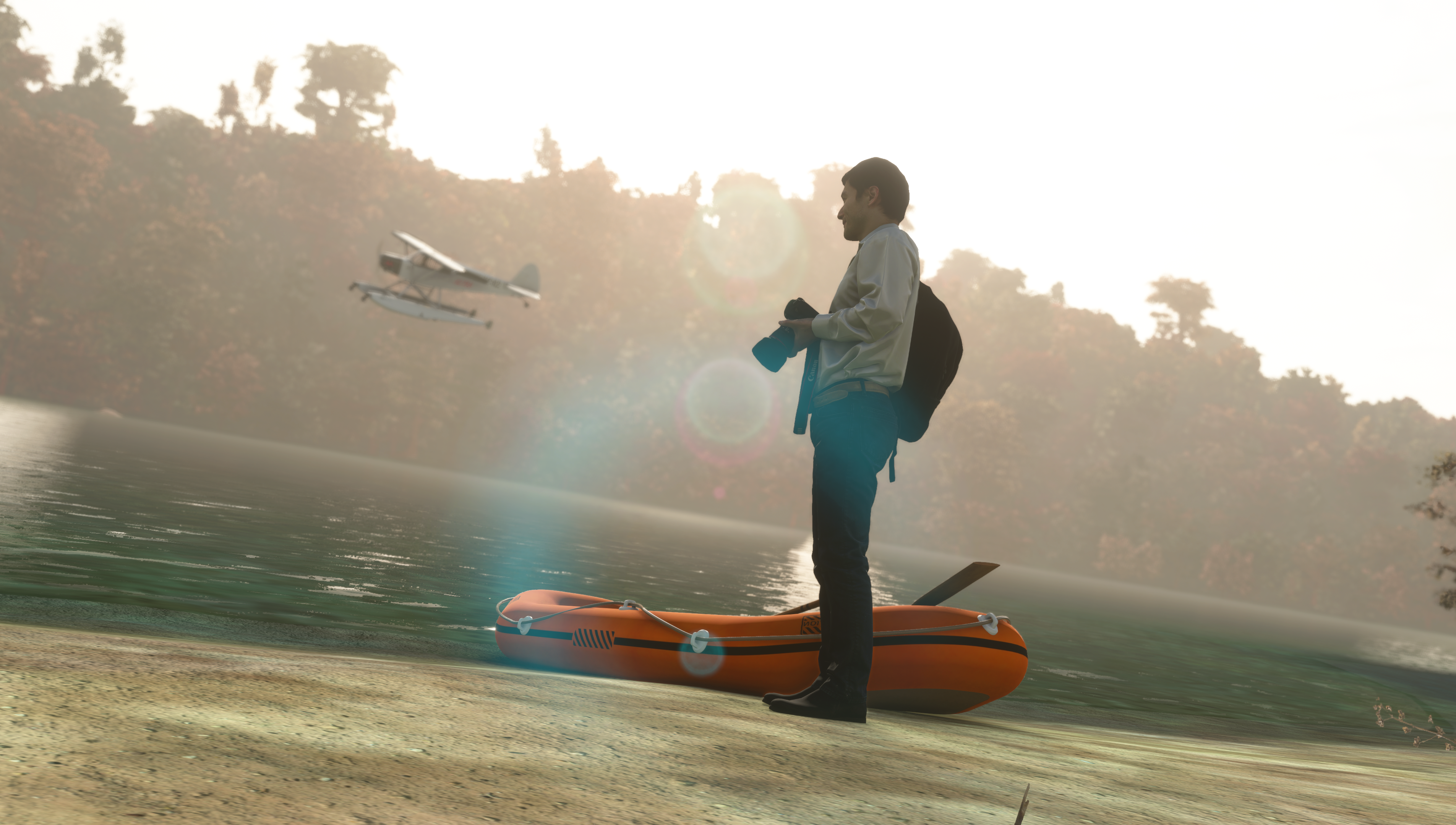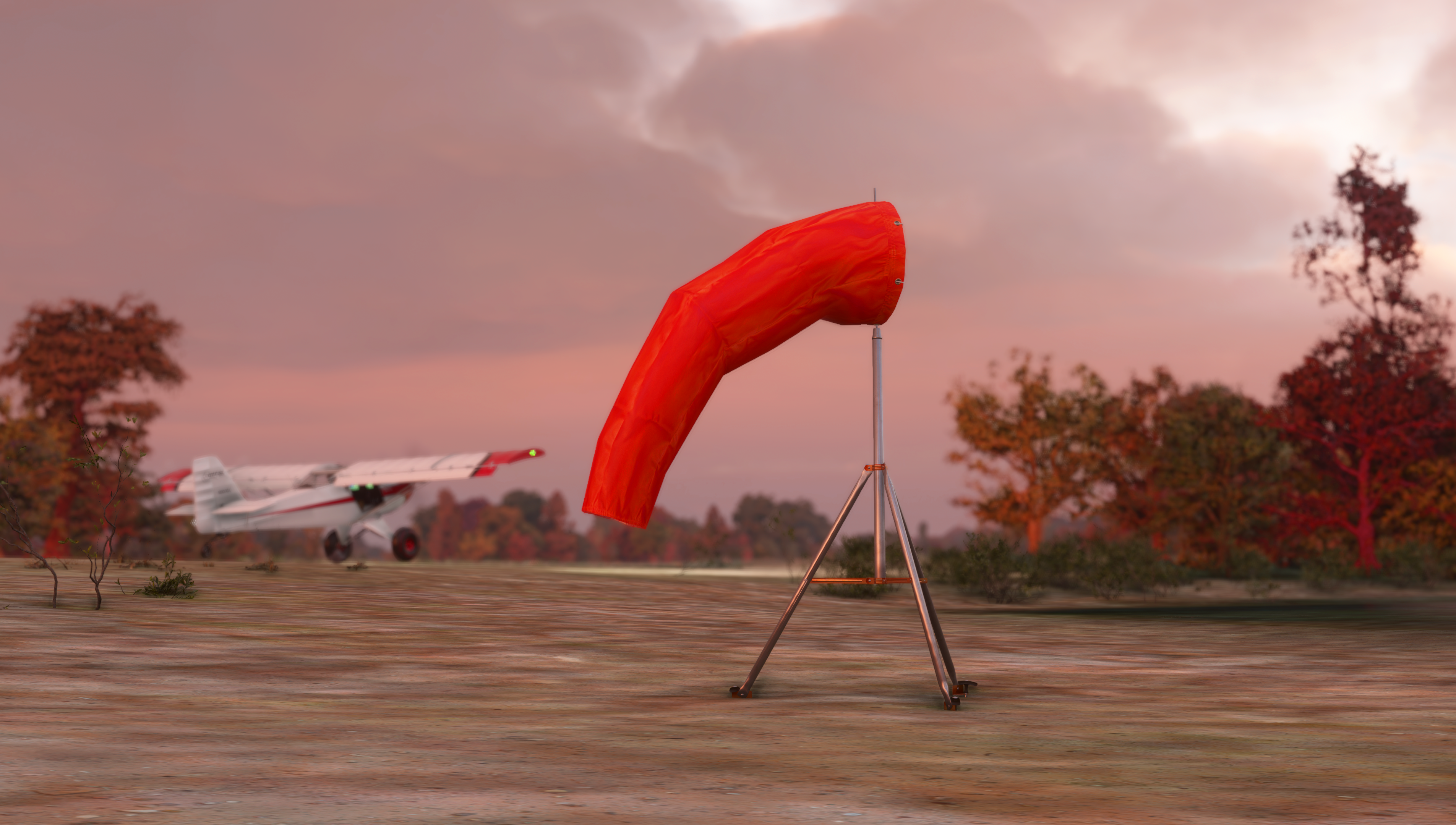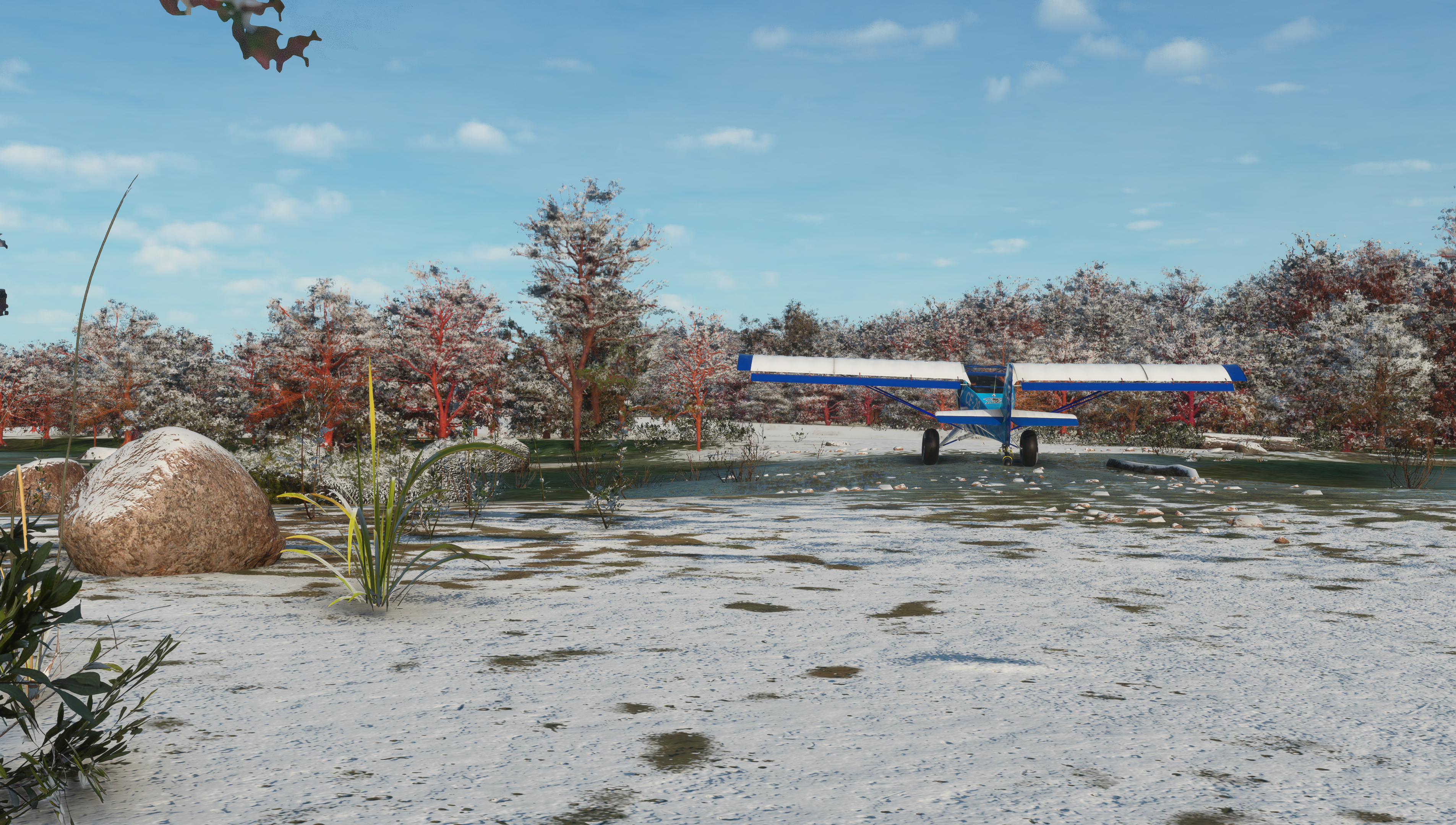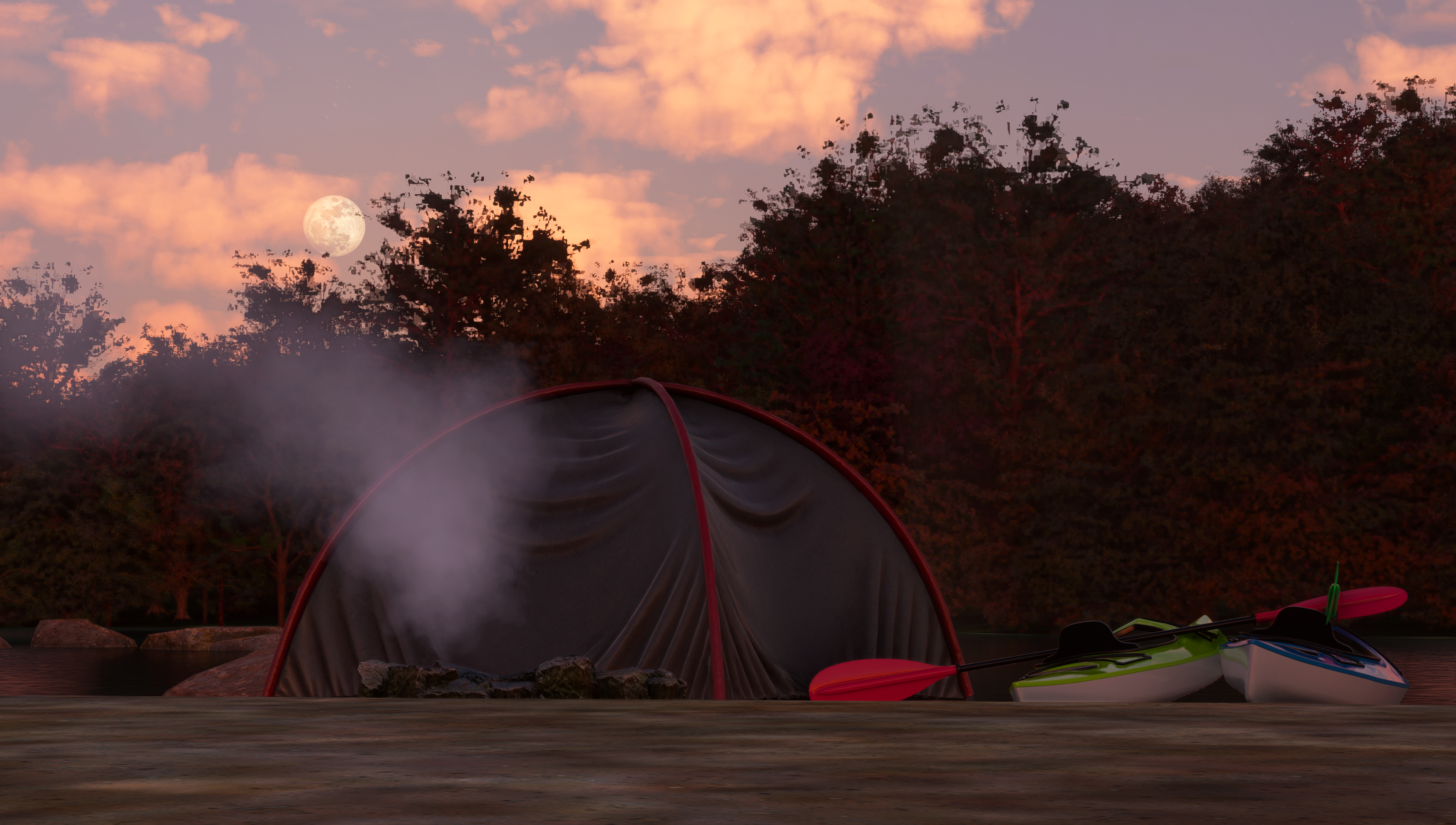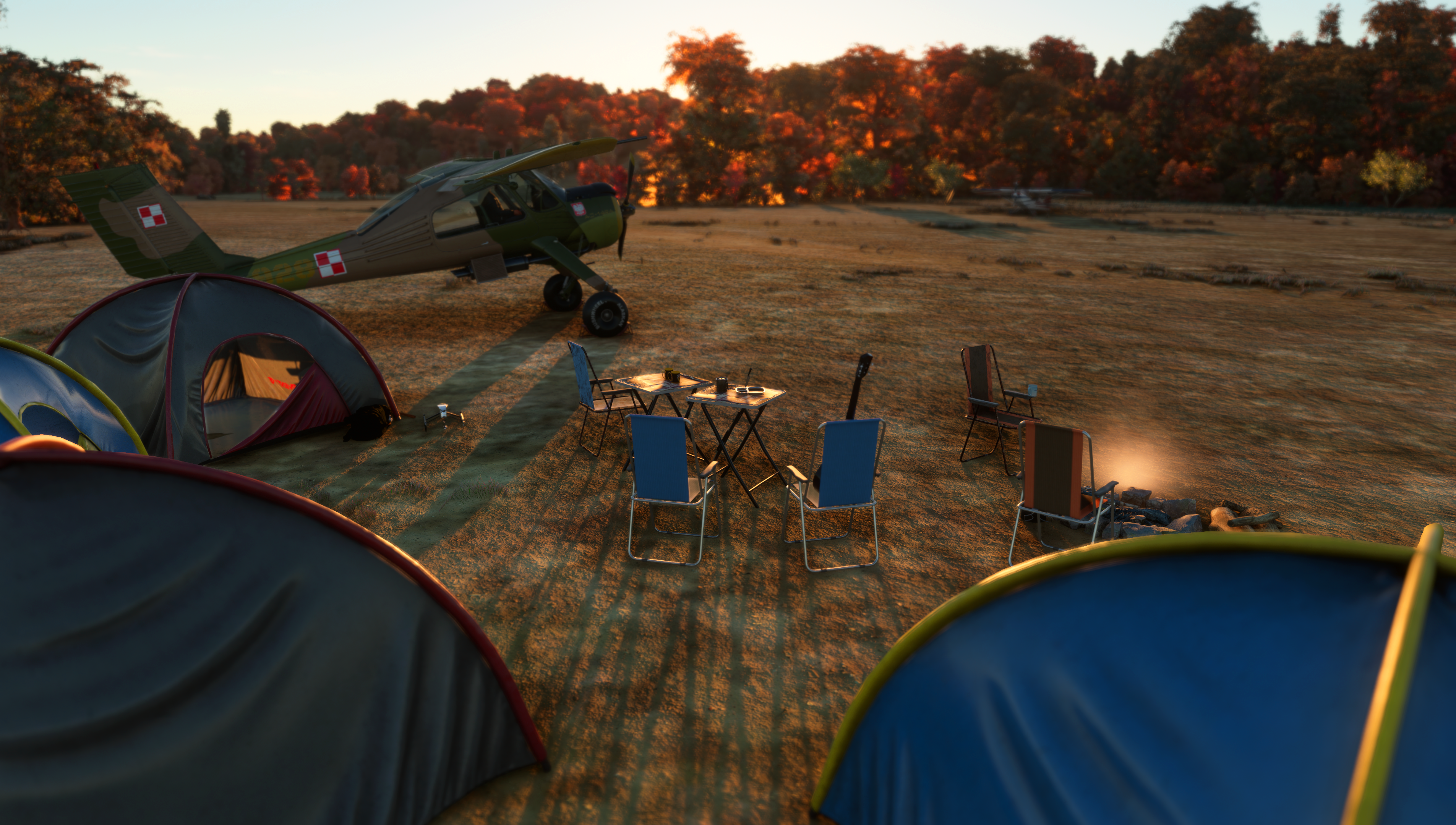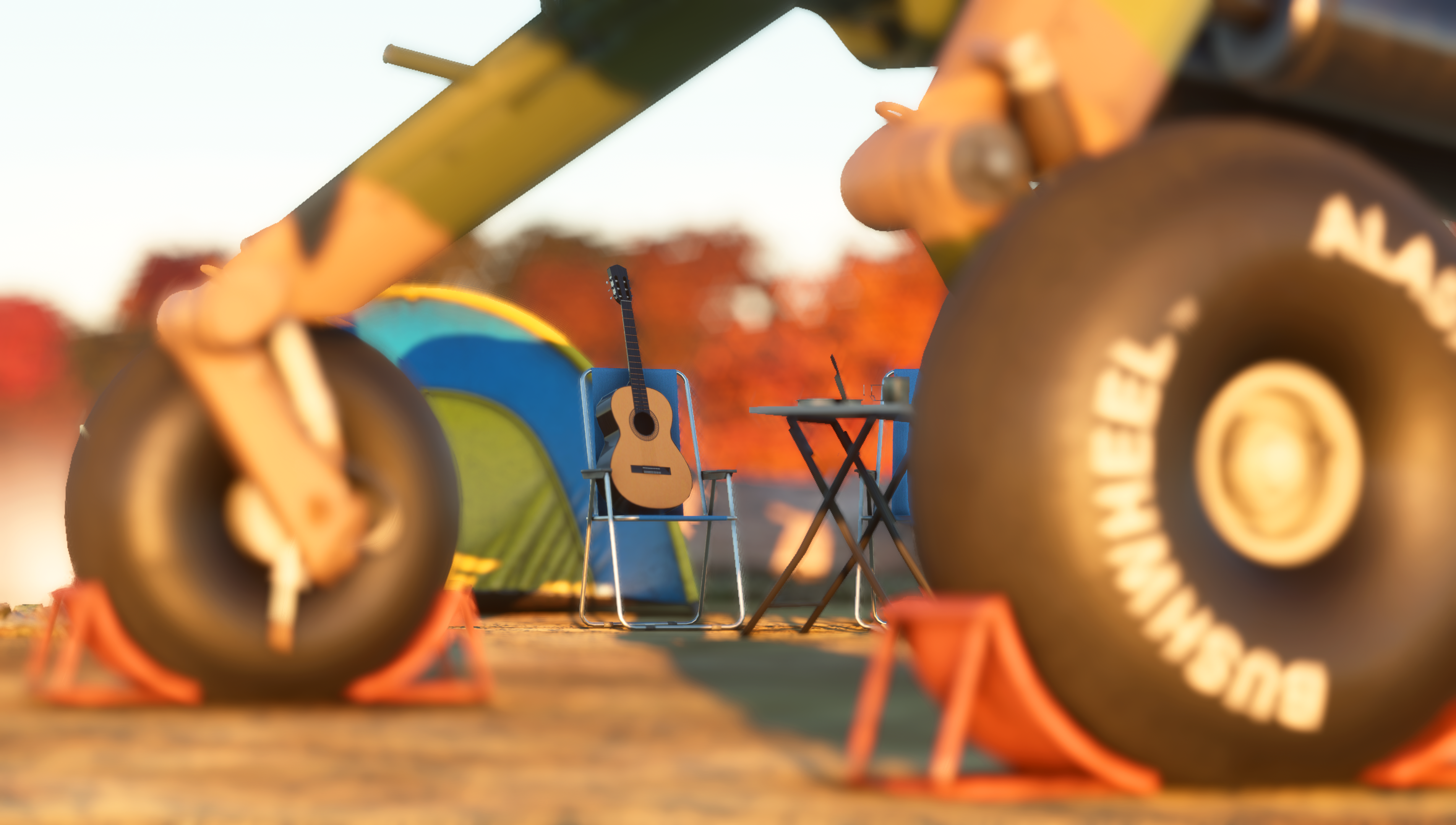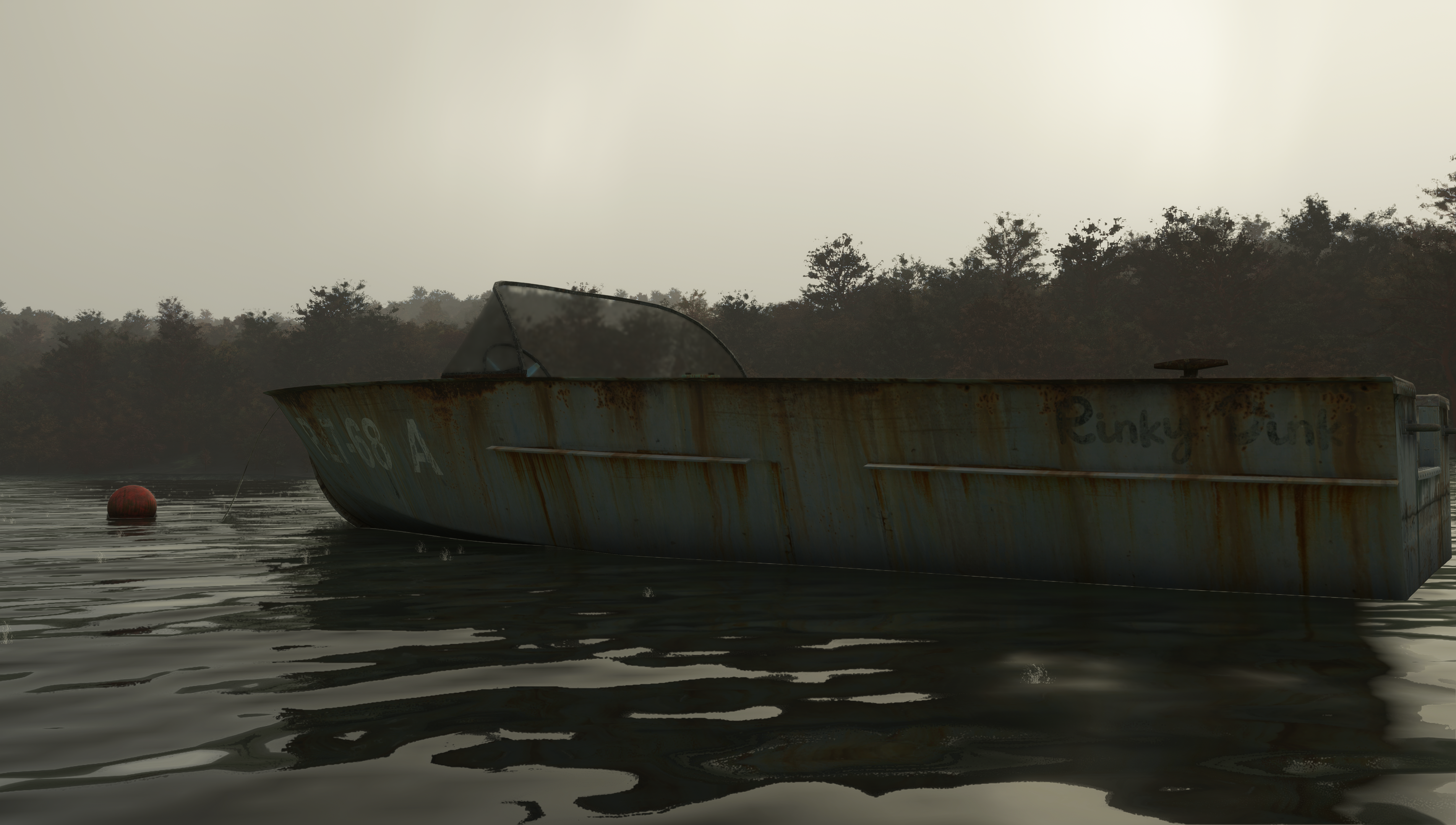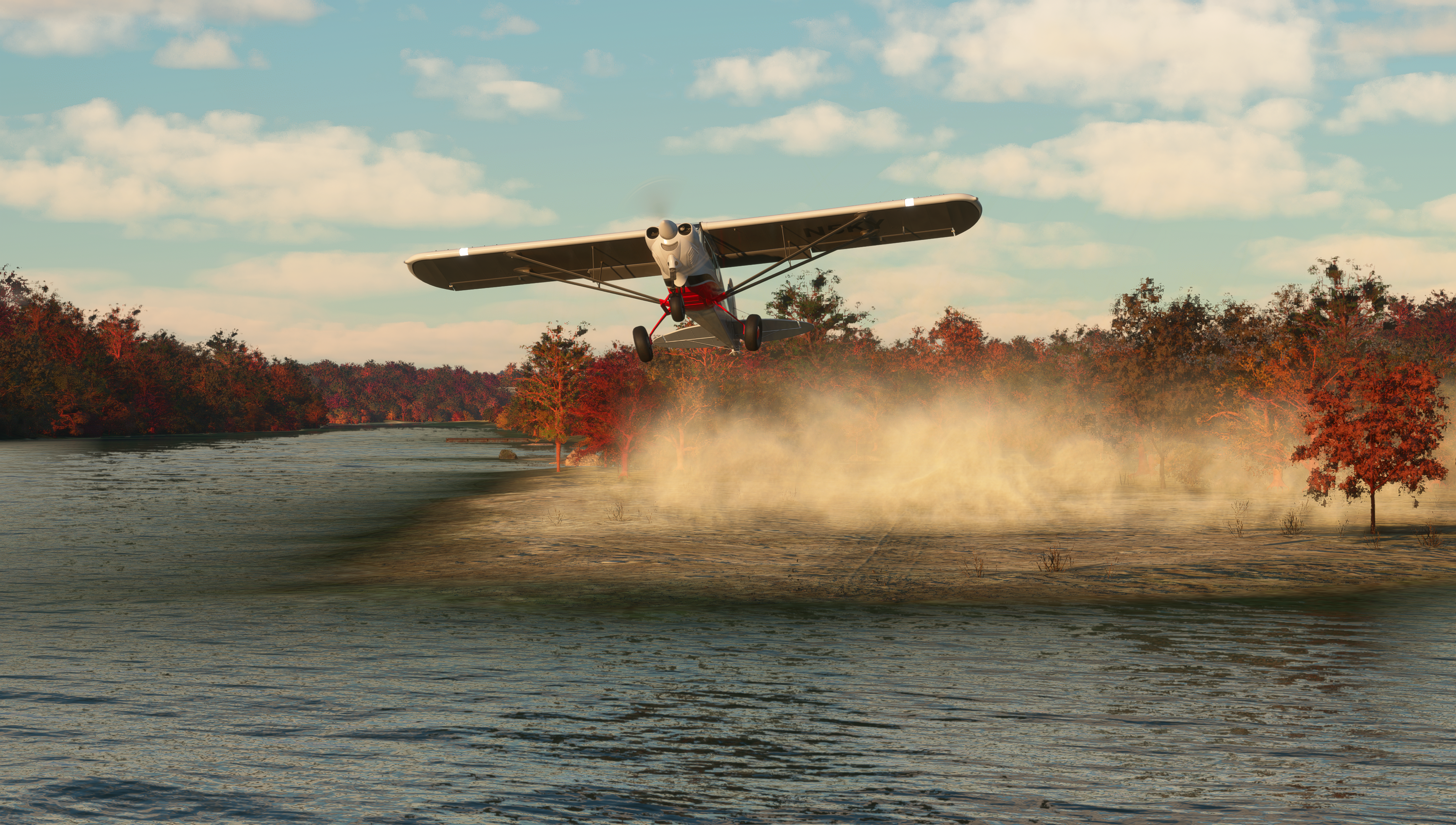 ---
Scenes have a small footprint vs. complete sceneries that cover a larger area. They are also perfect places to play with //42 Campout as they were designed with plenty of plane camping space.
Expect challenging strips with immaculate vibes; whether it feels remote or cozy will depend on each scene.
---
Sand bar strip located in Tehama County, California.
Located in Tehama County, California, about 10 miles from 42BC Bush Plane Campout, Mr. Goodbar is a tasty and satisfying destination for any bush pilot hungry for danger. Ideal for STOL aircraft, helicopters, floatplanes & boats, the small sandbar on the Sacramento River has a tricky approach at the South end over water. A floating dock has been brought on-site for float planes and watercraft; it is fully collidable and landable.
Want to fly in with something a bit bigger? There's an alternate strip as well near the campsite. From snow-capped mountains in the winter to beautiful plains in the summer, the north end of the Sacramento Valley Foothills is a beautiful place to explore. Welcome to Mr. Goodbar.

40.237417249, -122.206577384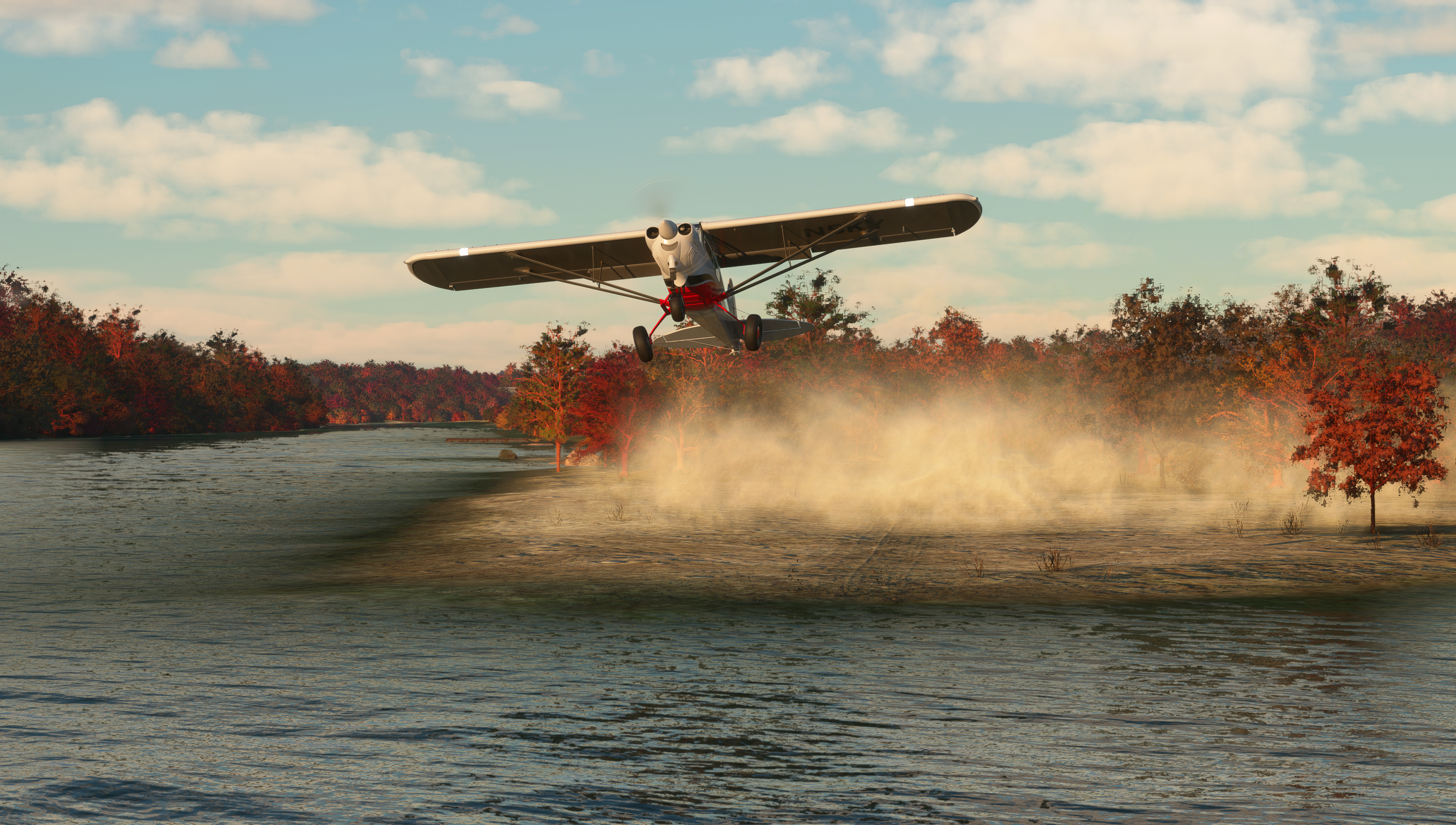 Otto-Matic discount
Purchase 3 or more products and save 10% off your order.