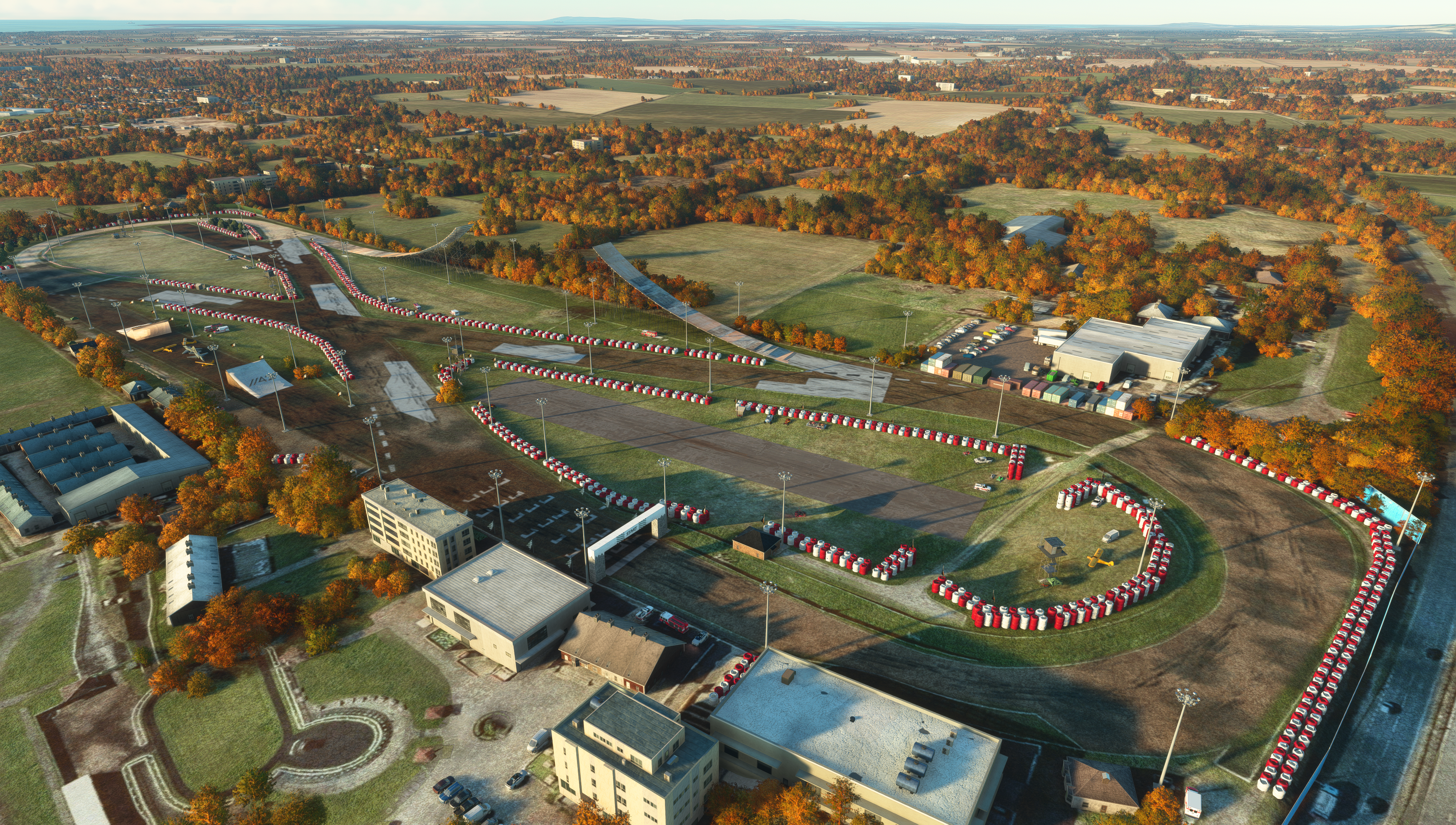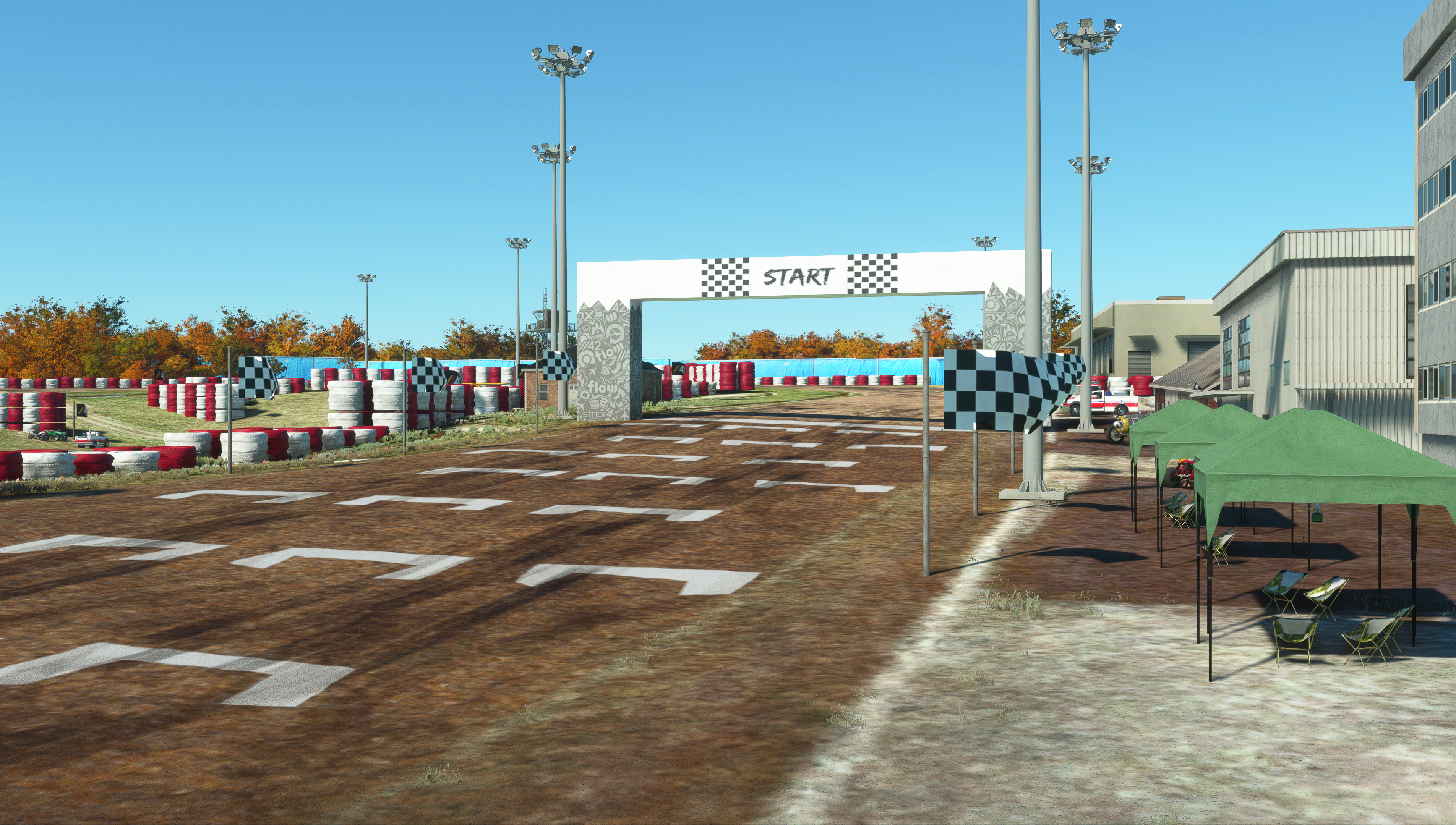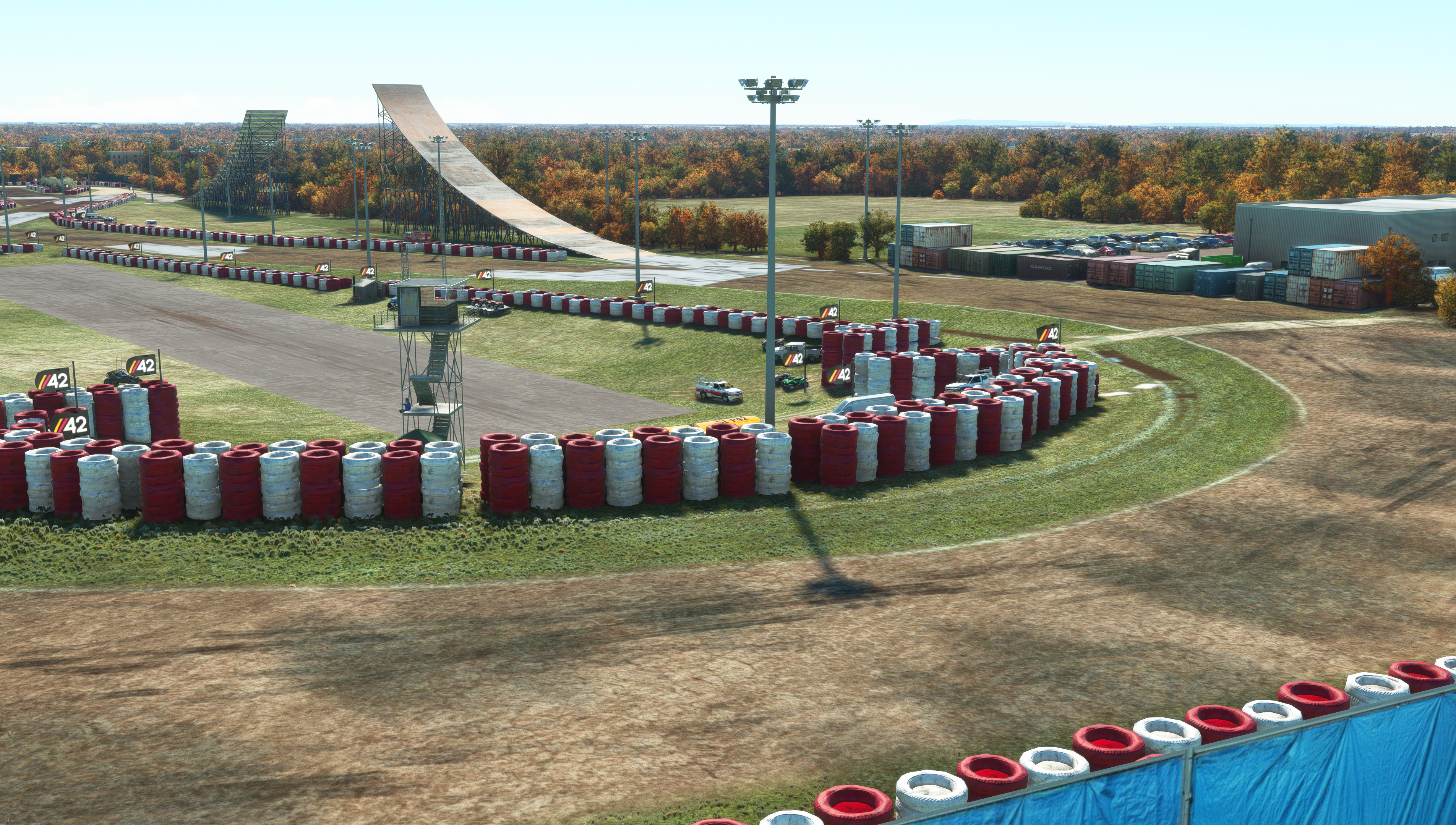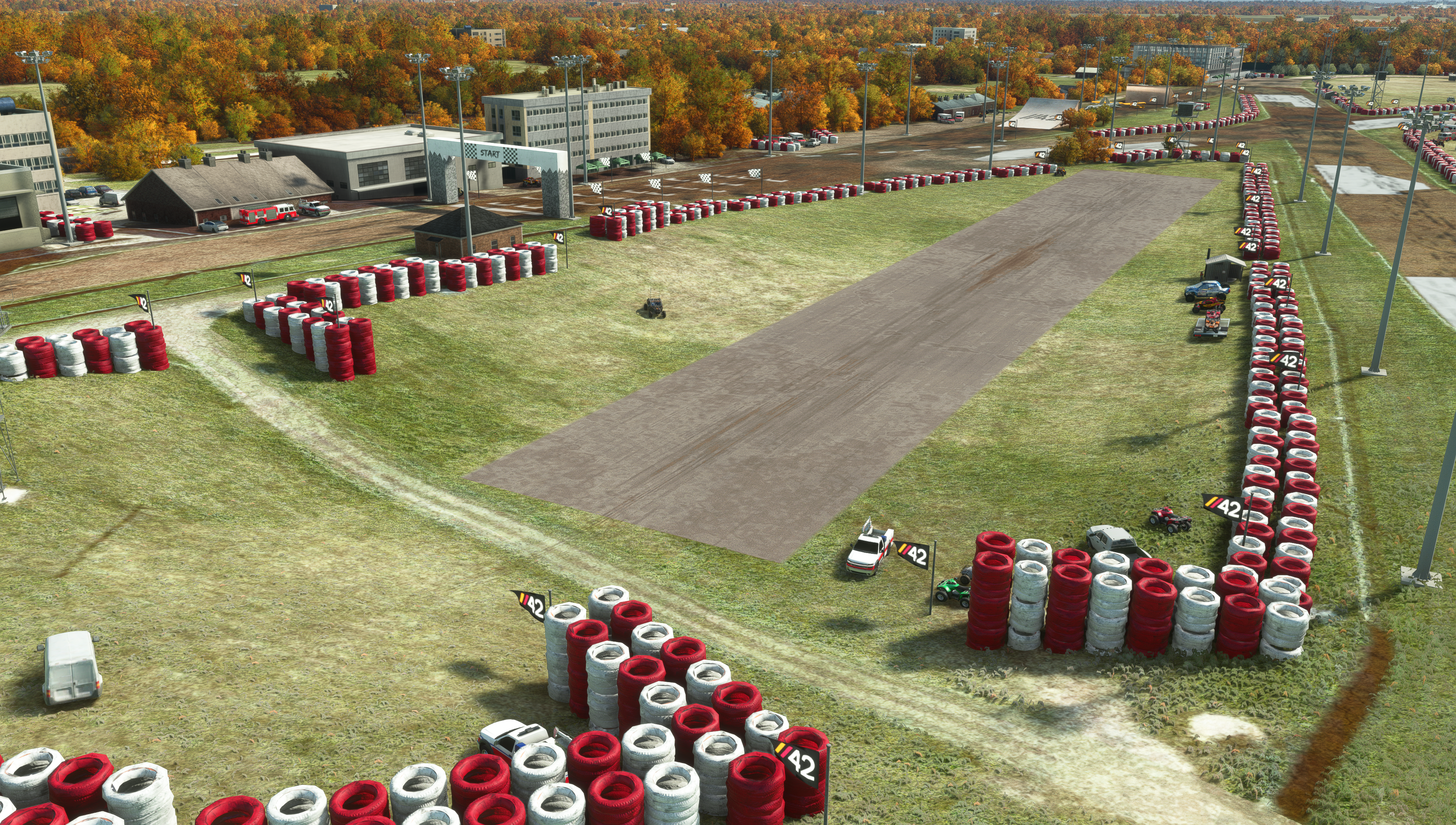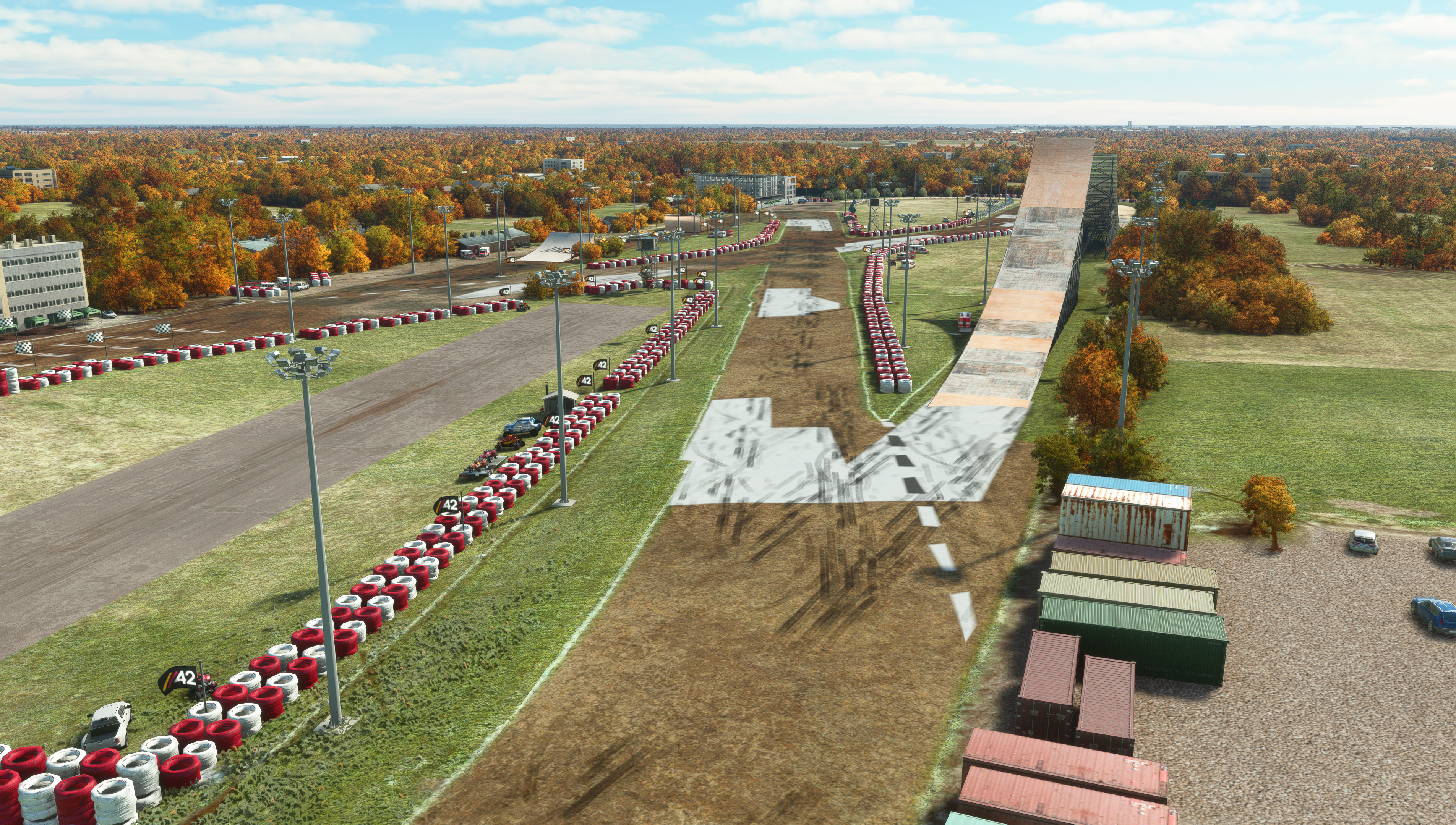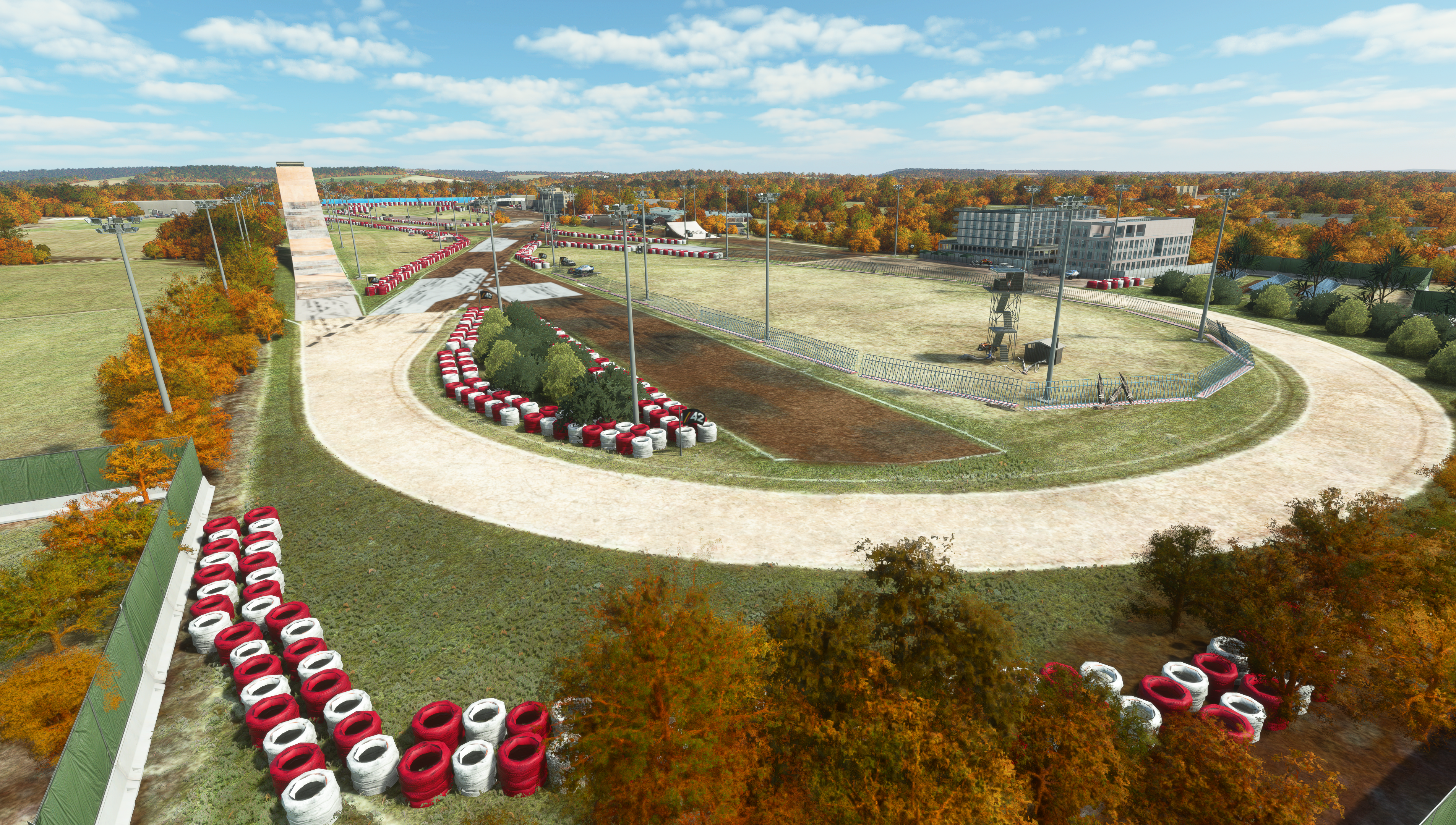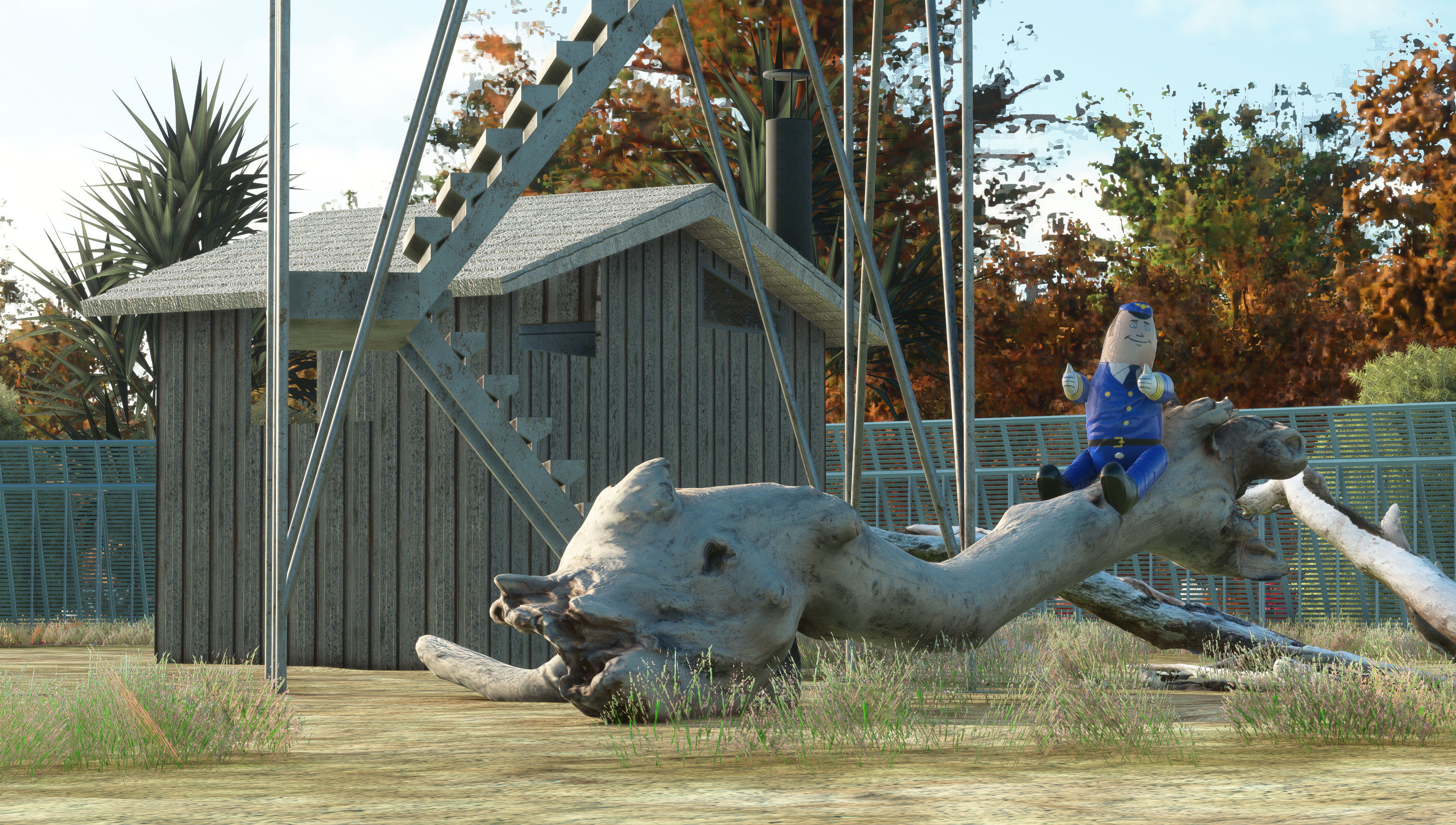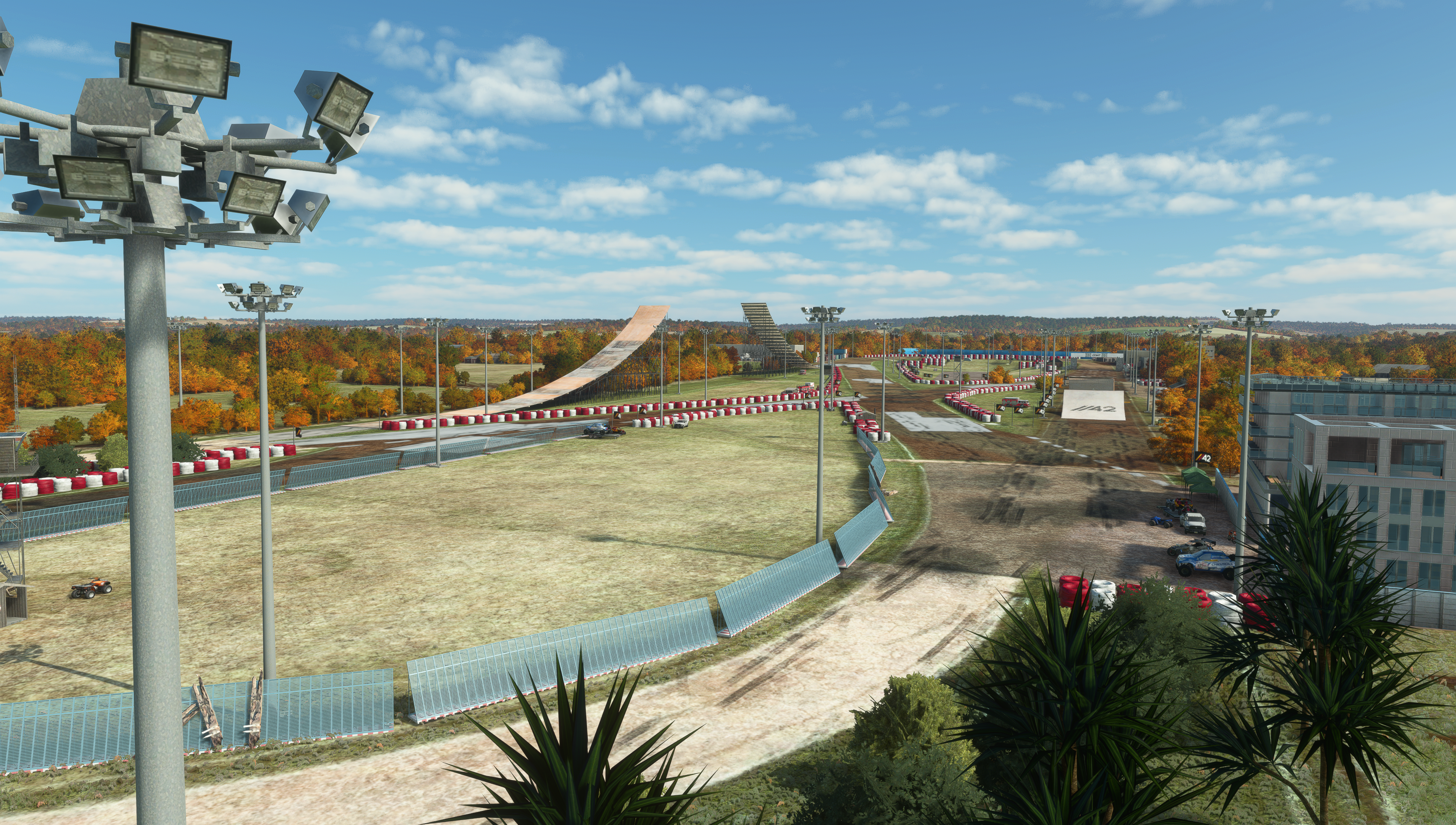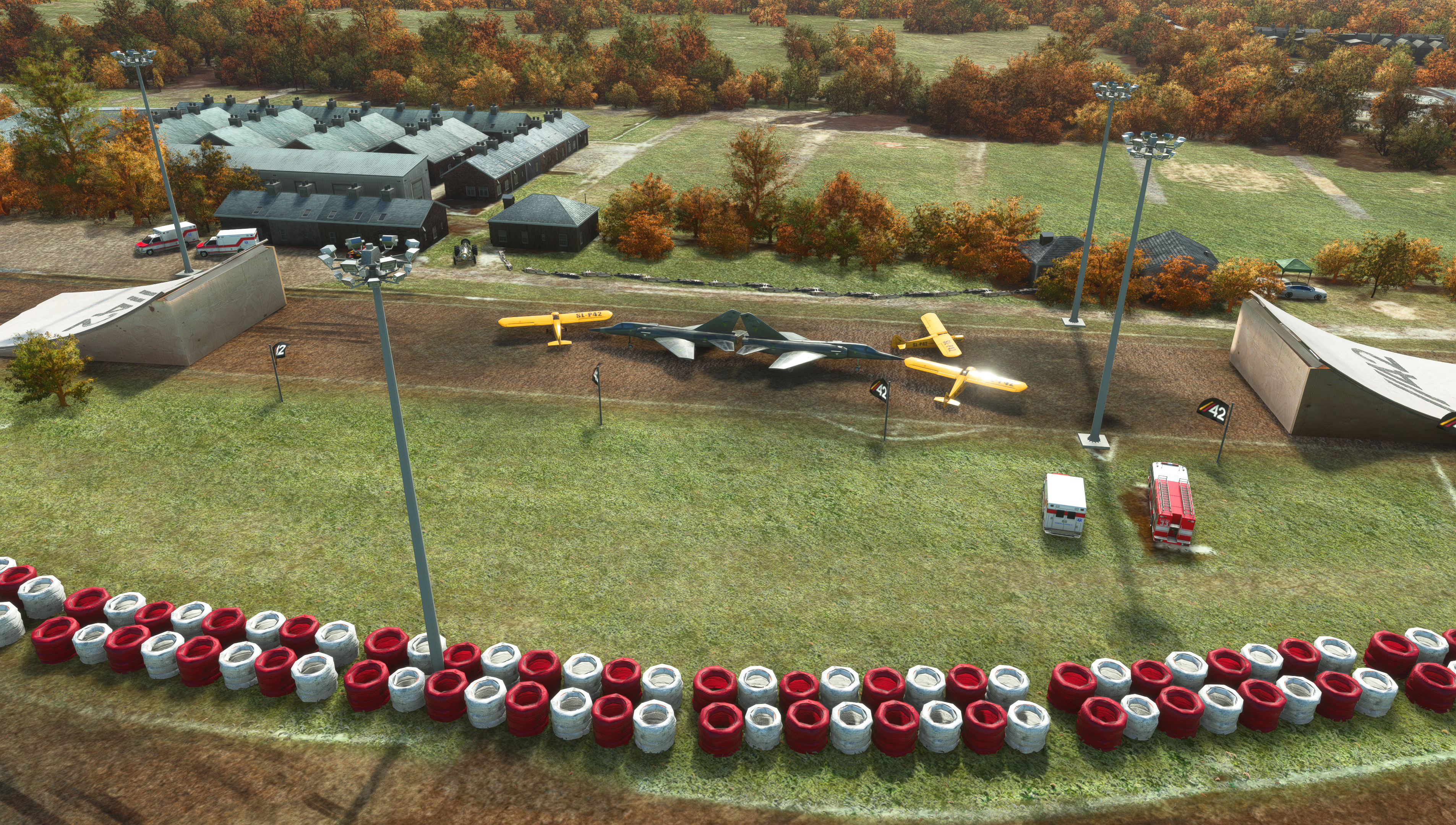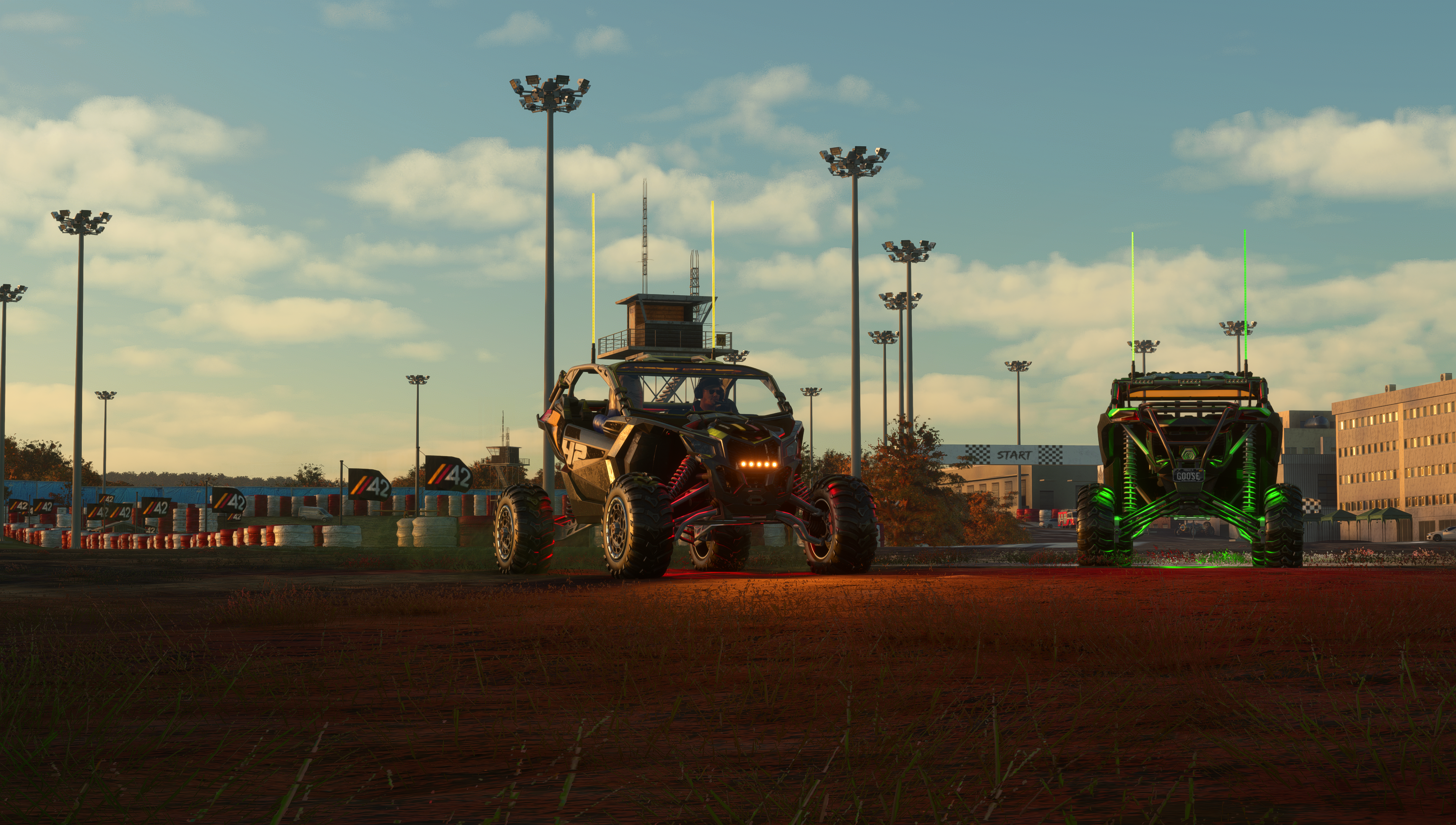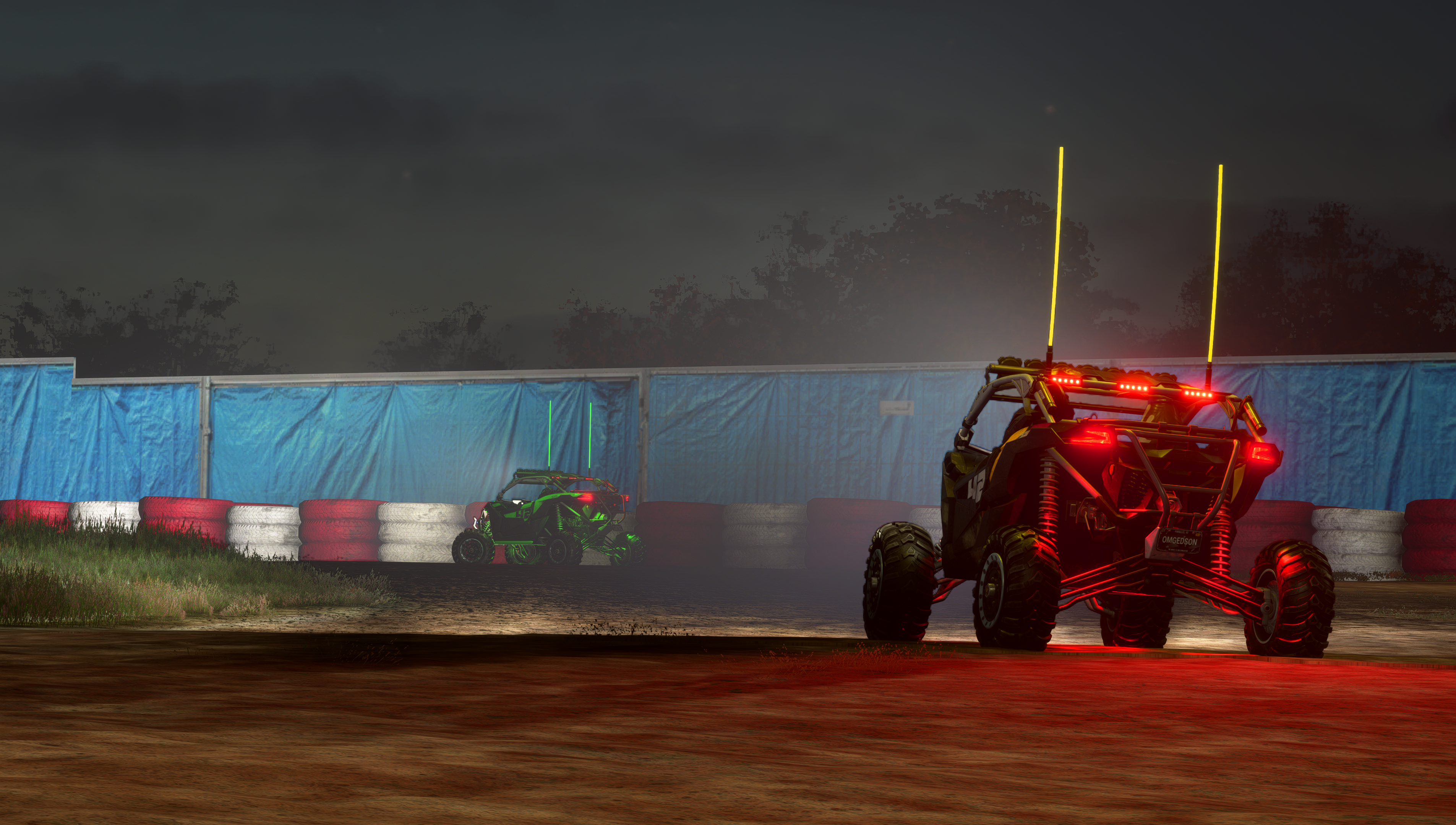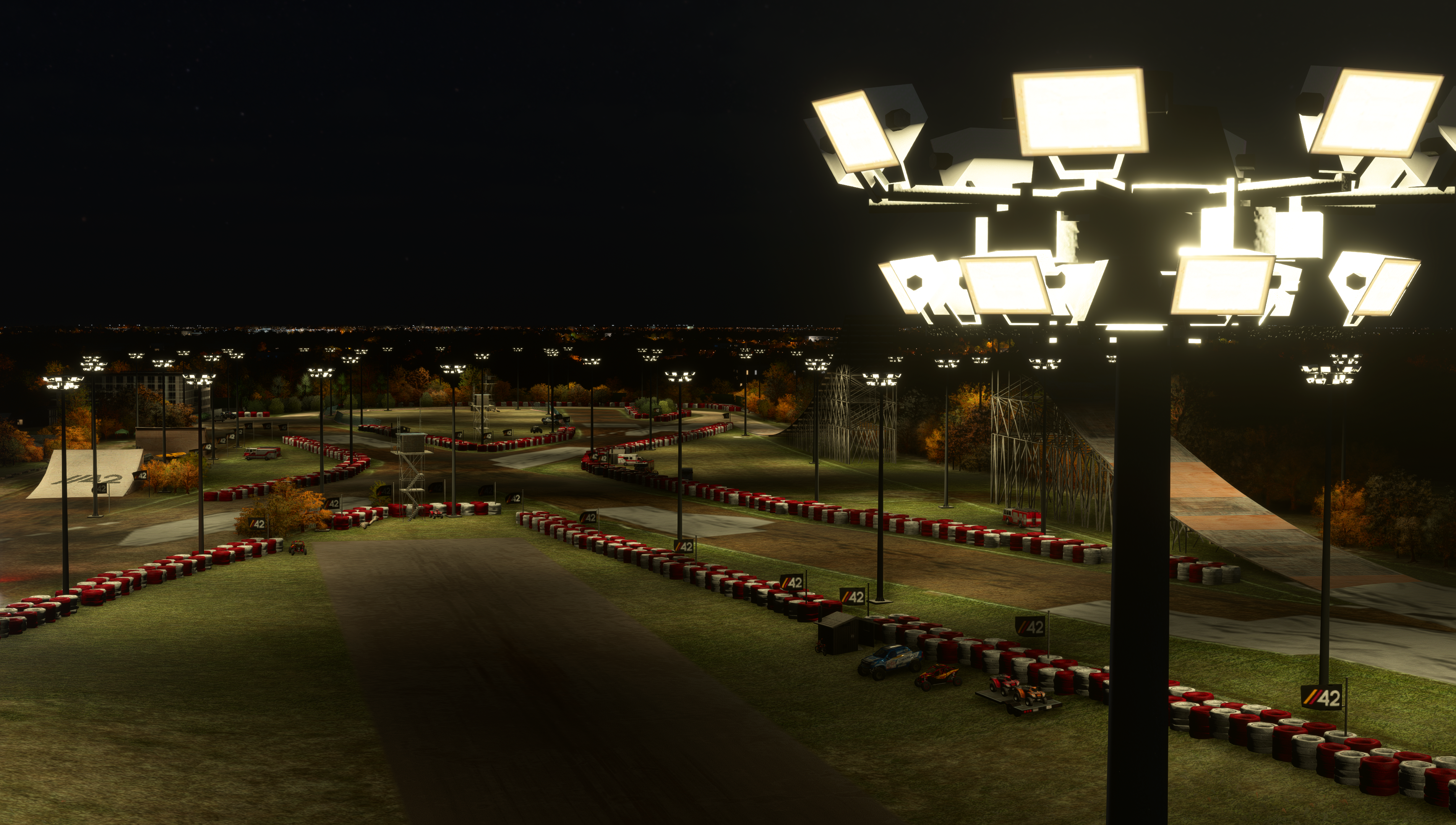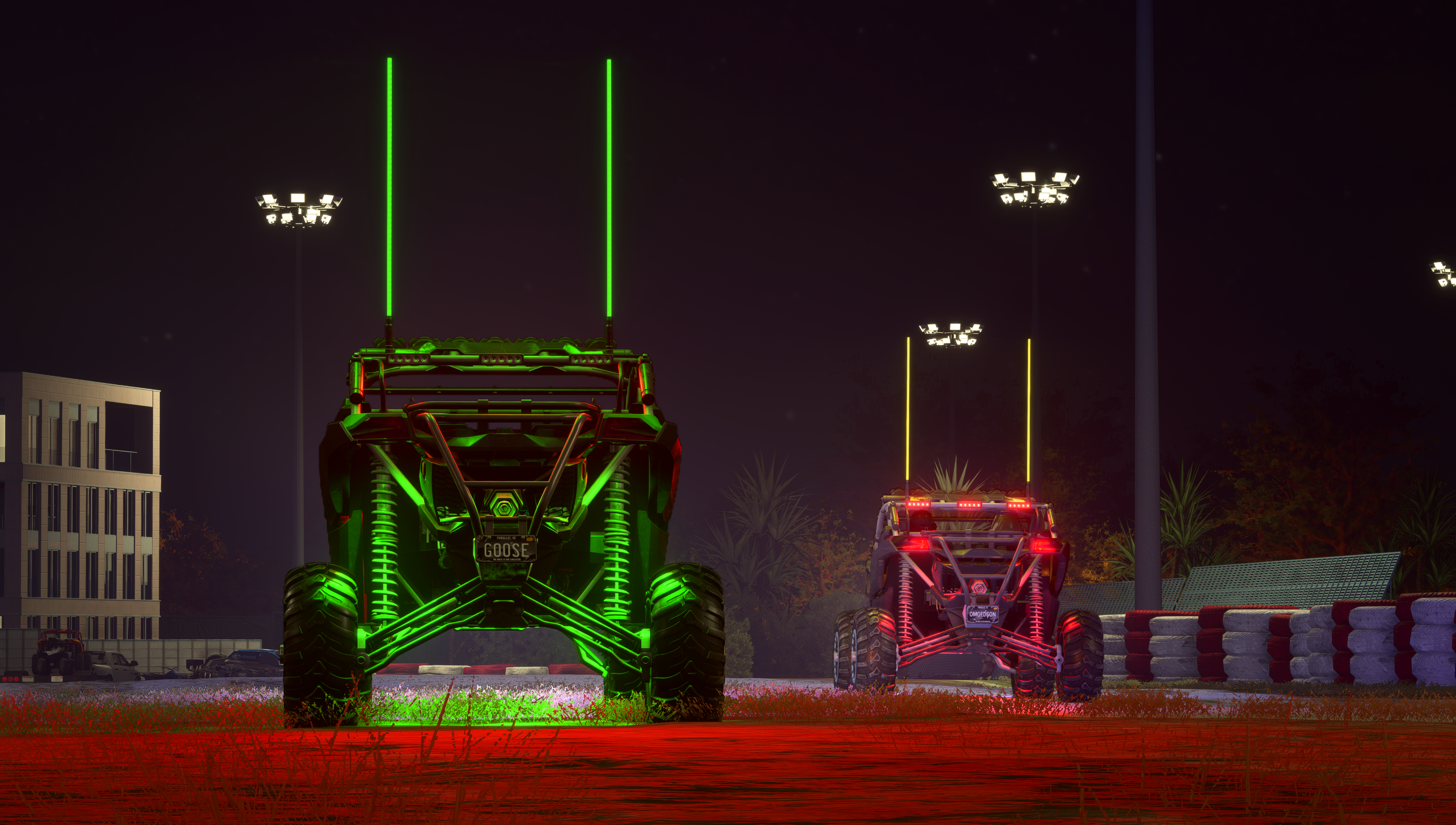 ---
Our drivable sceneries and trails offer a terrestrial adventure, with routes varying in size and character perfect for the //42 Juice Goose.
Enjoy diverse landscapes from the driver's seat, from racetracks to challenging terrains and serene woodlands. Embrace a new perspective!
---
ATVFT - Fontwell Park Racetrack
A racetrack scene located in 
the village of Fontwell, England.
This prestigious horse-racing track, revered for its rich history and adrenaline-pumping races, has been ingeniously reimagined for an unprecedented off-road racing experience.

Prepare for a racing event unlike any you've experienced in Microsoft Flight Simulator in the Juice Goose UTV!
The Figure-8 Fury: At the core of the racetrack lies a meticulously designed figure-8 track. This challenging layout tests the limits of both driver and vehicle, promising high-voltage action at every turn.
Concrete 'Juice Boost Pads': Strategically placed for maximum excitement, these unique boost pads offer an electrifying surge of speed, propelling the Juice Goose to breathtaking velocities.
Night Racing: As the sun sets, the track comes alive with night lighting. The custom LED lighting on each Juice Goose UTV illuminates the track, creating a dazzling display of colors that transform the race session into an unforgettable nocturnal adventure.
Sky-High Jumps: Not one but two auxiliary jumps are integrated into the track. While they are not part of the main Figure 8 configuration. These jumps are there as a testament to the daring spirit of Juice Goose drivers.
Community Spirit: This event isn't just about racing; it's a celebration of community, innovation, and the relentless pursuit of fun in our simulator. It's a spectacle where the whine of electric motors and laughter with friends merge into a symphony of memories.
50.852463387, -0.656214579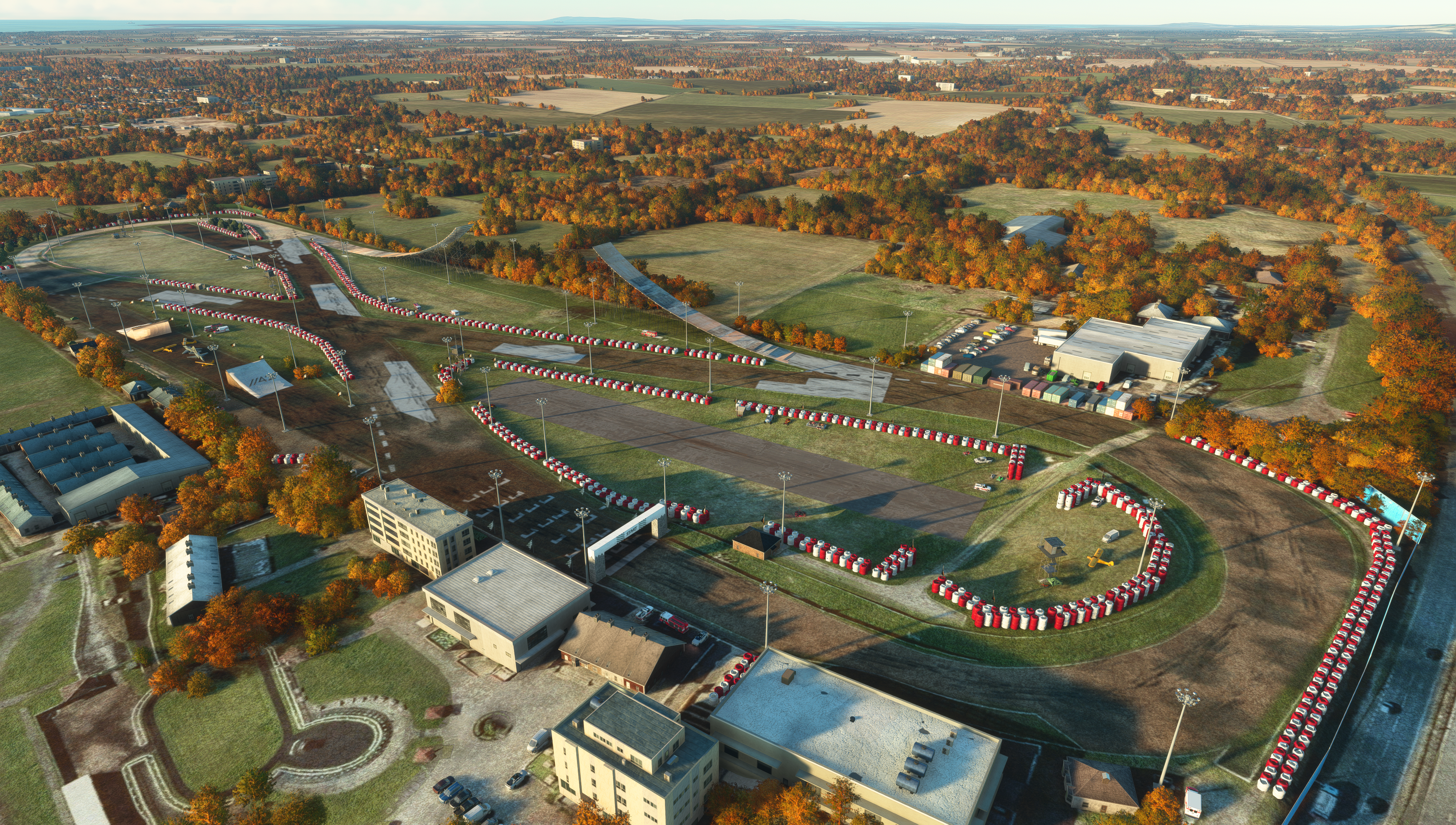 Otto-Matic discount
Purchase 3 or more products and save 10% off your order.